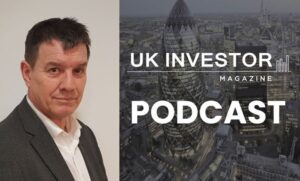 Recent data from the The Investment Association revealed UK retail investors took a further £1 billion out of UK Equity Funds in February. This means retail investors have removed a total of £18 billion from UK Equity Fund since 2016 and the decision to leave the EU.
We question whether Retail investor are simply driven more by sentiment around the UK or misunderstand the composition of UK markets given the significant level of revenue earned outside of the UK by FTSE 100 companies.
Whilst investors took cash out of UK Funds they added to Global Funds meaning UK Retail investors may be under exposed to rerating in UK Equity as its lags other major indices that have enjoyed recent rallies.
All the plus Ananda Developments #ANA, Mosman Oil & Gas #MSMN & Kavango Resources #KAV with Jonathan Roy on the UK Investor Magazine podcast