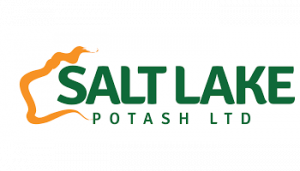 Salt Lake Potash Limited ("the Company") today released the following announcement on the Australian Securities Exchange ("ASX"), as required under the ASX Listing Rules.
The Company has issued 268,600 ordinary shares of no par value ("Ordinary Shares") to employees and consultants in satisfaction of remuneration and fees to the value of A$135,557, and 4 Ordinary Shares upon Conversion of the total number of Class A Convertible Performance Shares held by each holder into one Ordinary Share per holder upon expiry. The Company has also issued 2.45 million incentive options and 10,781,258 performance rights to new and existing employees and consultants.
Settlement and dealings
Application will be made to the AIM Market of the London Stock Exchange ("AIM") for 268,604 Ordinary Shares, which rank pari passu with the Company's existing issued Ordinary Shares, to be admitted to trading. Dealings on AIM are expected to commence at 8:00am on or around 7 January 2019 ("Admission").
Total Voting Rights
For the purposes of the Financial Conduct Authority's Disclosure Guidance and Transparency Rules ("DTRs"), following Admission, Salt Lake will have 204,568,200 Ordinary Shares in issue with voting rights attached. Salt Lake holds no shares in treasury. This figure of 204,568,200 may be used by shareholders in the Company as the denominator for the calculations by which they will determine if they are required to notify their interest in, or a change to their interest in the Company, under the ASX Listing Rules or the DTRs. 
Full RNS here
Change of Directors Interest
Salt Lake Potash Limited ("the Company") advises that the following Appendix 3Y – Change of Director's Interest Notices have been lodged with the Australian Securities Exchange, following the expiry and cancellation of Performance Rights effective today.
Full RNS here
For further information please visit www.saltlakepotash.com.au or contact:
| | | |
| --- | --- | --- |
| Clint McGhie | Salt Lake Potash Limited | Tel: +61 8 9322 6322 |
| Colin Aaronson/Richard Tonthat/Ben Roberts | Grant Thornton UK LLP (Nominated Adviser) | Tel: +44 (0)207 383 5100 |