Home » Posts tagged 'whi'
Tag Archives:
whi
NEX EXCHANGE
Brewer Shepherd Neame (SHEP) reported a 1% increase in underlying 2018 pre-tax profit of £5.9m. Pubs provided higher revenues and profit, while the brewery reported a reduction in profit contribution due to the ending of third party contracts and a small decline in volumes of its own beers and ciders. The brewing volumes have recovered in the early part of 2019.
Good Energy (GOOD) is making a strategic investment in Zap-Map owner Next Green Car Ltd. This is a business that provides electric vehicle market data and will help Good Energy move into the electric vehicle charging market. The initial investment is £1.08m for a 12.9% stake and £800,000 of convertible loan notes. If the loan notes are converted and payment of deferred consideration of £720,000 dependent on achieving financial targets, then the stake will increase to 50.1%.
Gunsynd (GUN) and Northbay Capital Partners have agreed with TSX-V-quoted Oyster Oil and Gas Ltd to settle debts of C$1.43m with the company in return for the outstanding share capital of Oyster's subsidiary that owns production sharing contracts in Madagascar and Djibouti. Oyster shareholders have to agree to the deal for it to go ahead.
IMC Exploration Group (IMCP) has commenced drilling on PL2551 in County Wexford. The drilling should help to prove the presence of a major gold mineralisation trend.
Primorus Investments (PRIM) has increased its stake in Greatland Gold (GGP) by two million shares, taking the stake to 1.15%. The average cost is 1.71p a share. Over the next 18 months Greatland will pursue targeted exploration campaigns in Australia and accelerate the development in the Paterson region.
Ananda Developments (ANA) says 15%-owned Liberty Herbal Technologies reports that the first 11 weeks of sales of the hapac medicinal cannabis products in Italy have grown strongly from a low base.
Cadence Minerals (KDNC) is acquiring three prospective lithium assets in Australia. They are Picasso in Western Australia, Litchfield in Northern Territories and Alcoota in Northern Territories.
Clean Invest Africa (CIA) lost £204,000 in the near-13 months since incorporation. There was £69,000 in the bank at the end of September 2018. The reverse takeover of the 97.5% of CoalTech not owned by the company has still to be completed.
Barkby Group (BARK) has secured an eight-year operating agreement for the Queens Arms in East Garston, Berkshire. The pub and restaurant also operates a 120-capacity function room and 12 bedrooms.
Eight Capital Partners (ECP) has paid £3,500 for a 70% stake in financial adviser and investment firm Epsion Capital, which could provide advice to Eight Capital investee companies. Former ZAI corporate finance director and current Eight Capital non-executive director John Treacy is the sole director and other shareholder of Epsion, which is working on two corporate finance transactions.
Following the demise of Daniel Stewart, NQ Minerals (NQMI) has changed its corporate adviser to Arden, Gamfook Jewellery (GAMF) has switched to Peterhouse and VI Mining (VIM) has moved to VSA.
AIM  
Telephony services and technology provider Netcall (NET) is increasing its cloud revenues and bookings. Interim revenues improved from £11.4m to £10.7m but pre-tax profit dipped from £1.9m to £1.2m because of increased investment. Annual contract value has risen by 11% to £15.1m.
Tracsis (TRCS) improved its interim revenues from £18.1m to £19m and pre-tax profit will be higher than the £3.9m reported last year. There was £18.7m in cash at the end of January 2019. Chris Barnes has joined the transport optimisation software and services provider ahead of becoming chief executive.
Ramsdens Holdings (RFX) is buying 18 Money Shop sites for £1.5m. They are in north west England and Scotland and will be rebranded as Ramsdens. The pawn books of the sites and five others that will be closed are being acquired by Ramsdens. City Financial Investment has sold its remaining 9.73% stake.
WH Ireland (WHI) has raised £4.95m at 45p a share, which was a 30% discount to the market price. The cash will make sure that the broker has enough regulatory capital. Trading is tough and the operating loss in the second half will be higher than previously expected.
SimplyBiz (SBIZ) grew 2018 revenues by 15% to £50.7m and earnings per share were 28% higher at 11.9p. The supplier of compliance and business services to financial advisers continues to add to member numbers and sell more services to them. Net cash was £6.4m at the end of 2018.
DX (Group) (DX.) is making progress with its turnaround but there is still a long way to go. The parcel delivery business has restructured its business and raised prices to clients. The cash outflow was significantly reduced in the first half. DX could move back into profit next year.
Swallowfield (SWL) was hit by weak trading in its cosmetics manufacturing operations. The brands business maintained its revenues and profit. The second half outlook for manufacturing is better and costs have been reduced. The interim dividend was raised by 7.5% to 2.15p a share. Fidelity has increased its stake to 5.73%.
Ilika (IKA) has secured an 18 month project with Network Rail for the use of its Stereax battery technology in a ultra-low power wireless sensor for the network's condition monitoring platform.
Pelatro (PTRO) has won a contract with Ooredoo Maldives worth $1.6m over three years. There is a fixed monthly fee and a share of the incremental revenue generated. There are also opportunities to cross-sell to other Ooredoo telecoms operations.
Cambria Automobiles (CAMB) has traded ahead of the first five months of the previous financial year. Although new car sales were lower, Cambria made more profit because of the higher value franchises. It was a similar trend in used cars. The aftersales operations increased sales and profit.
FFI Holdings (FFI) says that the film competition contracts business has been slow because of a lack of films and smaller productions. There are also possible claims. Delayed productions have hit the insurance agency business. That has reduced operating profit by $6m. The expected range for this year is $7.5m-$11m.
Allergy Therapeutics (AGY) reported a 11% increase in interim revenues to £46.7m and underlying pre-tax profit was 70% higher at £11.4m. That was partly down to lower development and marketing spending. Cash more than doubled to £31.6m, helped by a £10.2m placing. Net cash was £28.5m. The data from the phase III PQ Birch allergy study is expected in the next few weeks.
Finance provider ThinkSmart (TSL) reported a lower interim loss and there is cash in the bank of £11.3m. A special dividend of around 2p a share will return £44m to shareholders.
Accounting regulation changes mean that Paragon Entertainment Ltd (PEL) will not be able to recognise as much revenue in 2018 as it thought it would. That could reduce the figure by £700,000. The new range is £8.8m to £9.2m. The loss will be more than £2.5m. Revenues are expected to be higher this year.
Touchstone Exploration Inc (TXP) increased its proved reserves to 11,222 Mbbl at the end of 2018. Proved plus probable reserves are 19,275 Mbbl. NPV of future net revenues of proved reserves has increased by 18% to $79.8m.
Begbies Traynor (BEG) has completed a number of contingency engagements in the third quarter and there should be more in the fourth quarter. Corporate insolvencies are rising.
GetBusy (GETB) has increased its revenues from its core software products by 17% to £10.9m and it is making progress with its GetBusy productivity software which is in use with beta users. Cash generated from operations is being ploughed back into development spending.
Gfinity (GFIN) more than doubled its interim revenues from £1.8m to £4.4m with the growth coming from the managed services division, which includes the F1 Esports series. The Esports business is targeting breakeven in 2021.
Independent Oil and Gas (IOG) has rejected a proposed 20p a share bid from RockRose Energy (RRE) which would value the company at £26.6m. Trading in the standard list company's shares is suspended due to the proposed $140m acquisition of Marathan Oil West of Shetland.
Housebuilder Springfield Properties (SPR) is on track to increase full year pre-tax profit from £9.8m to £16.1m, following a strong first half. The housing market is stronger in Scotland than in the rest of the UK. The business has a mix of private housing and affordable housing developments. The Walker Group acquisition takes the company further upmarket in price terms and will make an initial contribution in the second half.
PhotonStar LED Group (PSL) has raised a further £170,000 at 0.01p a share, while directors John Treacy and Jonathan Freeman intend to subscribe a £24,000 when the company has authority to issue more shares. A general meeting will be held where the company will become a shell and change its name to Bould Opportunities. The operating business is being wound down. Antos Glogowski has a 20.9% stake.
In the past ten months, the valuation of the property assets of Sutton Harbour (SUH) has increased by 7% to £45.7m.
MAIN MARKET 
Small company-focused investment company Athelney Trust (ATY) reported a 21% decline in NAV to 225.9p a share at the end of 2018, although that is not a surprise given the weak stockmarket at the end of the year. The final dividend was increased by 2% to 9.1p a share. The board is in the process of appointing a fund management team. The plan is to increase the size of the fund to between £50m and £150m.
Standard list shell Cobra Resources (COBR) has agreed to acquire the owner of a 100% right title and interest in the Prince Alfred licence in South Australia. Prince Alfred was a producing copper mine. There is also an entitlement to earn 75% of five tenements in South Australia. Trading in the shares has been suspended.
European High Growth Opportunities Securitization Fund has converted £140,000 of convertible bonds and penalty payments of £210,000 into 140 million shares in WideCells (WDC) and that has nearly doubled the number of shares in issue. The first 60 million shares have been sold.
Andrew Hore
Cranswick CWK – reports a positive start to the current financial year, with 3-month revenues to June 30 up 27%, while net debt of £18m is down £4m on this time last year. The board is confident in both outlook and continued long-term success and development of the business.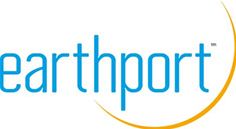 Earthport EPO – FY revenues are up c33% to £30.3m, with a adjusted EBITDA losses reduced by c65% to £2.4m Group cash balances at June 30 stood at £11.9m vs. £14.4m this time last year.
Mortice MORT – reports a 36.7% hike in FY revenues to $181.01m, with EBITDA up 114 % to $10.3 m. Following the pacing last December, Mortice reports net debt of $13.5m and balance sheet flexibility to pursue growth opportunities.
Ryanair RYA – Q1 results: CEO Michael O'Leary said the 55% increase in PAT of €397m was distorted by the absence of Easter in the prior year Q1. Highlights include: Traffic up 12% to 35m, load factor +2% to 96%, Av fare up 1% to €40.30, unit costs down 6%, €200m+ returned to shareholders via share buybacks and 397 B737's in fleet at end of Q1.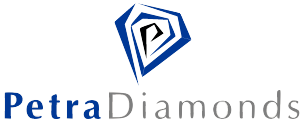 Petra Diamonds PDL – issues a FY 2017 trading update and reports an 8% increase in FY production to 4.0 Mcts, with revenue up 11% to $477m. PDL reports year end cash of $205m, vs. $46.1m this time last year, and with Capex now in decline, debt levels will start to fall, expects to become free cashflow positive during FY 2018.
SThree STHR – reports encouraging H1 with accelerated momentum in Q2. Operating profits grew 26% year on year to £19.m, and the group reports a strong financial position with net cash of £5.2m, vs/ £4.4m debt this time last year. Says the macro-economic environment remains uncertain.
Reckitt Benckiser RB. – reports half-year net revenue of £5,017m, down -1%. The results include half a month of trading from Mead Johnson Nutrition, acquired on 15 June. RB CEO says the FY net revenue target of +2% LFL growth is a challenging target amid tough market conditions, and there is work to do on addressing the full implications of the recent cyber-attack.
W.H. Ireland WHI – reports a 24% increase in H1 revenue to £14.9m, with pre-exceptional operating profits of £0.4m. WHI remains optimistic about the outlook for the second half of 2017 and the foundations for future growth into 2018.