Home » Posts tagged 'Superdry SDRY'
Tag Archives:
Superdry SDRY

ConvaTec Group plc CTEC expects a material negative impact on revenue in the fourth quarter, of between $18 – $23 million following a change in inventory policy by one of its biggest customers. Advanced Wound Care also produced a disappointing result with reported revenue falling 0.8% to $146.8 million. Expectations for full year organic revenue growth are that it will now be flat to 1.0%, compared to up by 2.5% to 3.0% previously.The Chief Executive is another one to fall on his sword and has informed the Board that he wishes to retire. He  will step down immediately and also cease to be a Director.
Superdry SDRY has been forced to admit that it has suffered not only from widely reported weaker consumer confidence across its key markets but also from  widespread unseasonably hot weather as well during both the summer and autumn. Secondly historic foreign exchange hedging mechanisms that Superdry had put in place have not provided the same degree of protection as expected and will lead to around £8m in additional foreign exchange costs over the year. Full-year profit will now be heavily influenced by its performance in the second half. The CEO proclaims that the company is not immune to the challenges of hot weather. Note that blame is put entirely on external factors and no responsibility appears to be being allocated to management even for the foreign exchange debacle.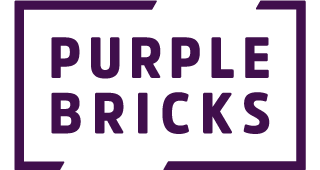 Purplebricks Group PURP has agreed to enter the German market by taking a stake in Axel Springer, the leading German online estate agent. The new company to be formed will acquire a 25.9% holding in Homeday.which for the year ended 31 December 2017, enjoyed the singular achievement of making a loss of 3.2m. Euro on revenue of 3.5m.  Purplebricks explains that the combination of the three companies will significantly strengthen Homeday's growth potential.
Cake Box Holdings CBOX  After strong trading during the six months to the 30th September, revenue for the period is expected to show a rise of 40% and it is expected that profits for the full year will be ahead of current market expectations. A record number of new franchise stores have been opened with more in the pipeline for the second half,
Ixico IXI updates that revenue for the year to the end of September rose by 32% and total income by 25%. Following May's oversubscribed placing, net cash rose from £2.4m to £7.9m.

Forget Brexit; Get A Greek Residence Permit Valid For The EU  http://www.hiddengreece.net