Home » Posts tagged 'SMG'
Tag Archives:
SMG
NEX EXCHANGE
Clean Invest Africa (CIA) raised £530,000 at 0.4p a share and joined the NEX Exchange Growth Market on 14 November. The founders subscribed for shares at 0.25p each during September and October. The expected admission price was 1p and the share price ended the week at 1.45p (1.3p/1.6p). That values the company at £2.26m. There is £512,000 in the bank after expenses of £63,800. Clean Invest Africa is focused on renewable and clean energy projects and technologies that will aid the development of Africa. Executive coach Rene Carayol has a 6.28% stake.
Brewer Daniel Thwaites (THW) reported an improvement in interim revenues from £44m to £48m but pre-tax profit was flat at £5.4m, excluding movements on interest rate swaps. The interim dividend is unchanged at 1.1p a share. Net debt rose to £60.9m due to hotel acquisitions and capital investment. Most of the growth in revenues has come from the hotels and inns businesses. Management says that it is aware of some weakening in its consumer markets.
Metal NRG (MNRG) lost £59,000 in the six months to August 2017 but there was still £273,000 in the bank. The focus is cobalt and investments have been made in Western Australia and Nevada. There are further potential investments in Australia and North America. Management plans to announce how it will increase its profile and the liquidity of its shares.
African Potash Ltd (AFPO) is raising £400,000 at 0.025p a share and the cash will finance the development of the African fertiliser trading business and an eVoucher payment system using blockchain.
AIM
Science in Sport (SIS) has secured £14m via a placing at 70p a share in order to expand geographically and in terms of sports. A further £1m could be raised through a one-for-32 open offer at the same share price. The cash will be used to expand the company's online presence in the US and new product development. The US expansion will be predominantly via Amazon initially and this will require additional stock levels. The SIS.com ecommerce platform will also grow. A move into football will increase the addressable market. Losses are expected to continue for at least two more years.
Zoo Digital (ZOO) is already getting the initial benefits from its film and video dubbing service ZOOdubs. This has widened the scope of the business and helped interim revenues to grow by 63% to $12.7m. A full second half from ZOOdubs will help achieve full year revenues of $26m and that should move Zoo digital into profit in the year to March 2018 even though costs are being increased ahead of expansion in revenues. Localisation services are generating more than two-thirds of revenues with subtitling service ZOOsubs also growing its revenues. ZOOscripts is being developed to provide scripts and metadata that can be used by the other services.
Floorcoverings manufacturer Victoria (VCP) has agreed to acquire floor and wall ceramic tiles manufacturer Keraben Grupo for £246.5m. A placing is raising £180m at 783p a share.
Meat and dairy products supplier Zambeef (ZAM) achieved its downgraded forecast for last year but there has been a further downgrade for 2017-18. Revenues were 17% higher at $255.8m but profit slumped to £200,000. Sales are expected to be flat this year but a recovery in pre-tax profit to $4.2m is anticipated. Non-executive director Tim Pollock, who is investment director for food and agriculture at CDC Group, will take over as joint chief executive from Carl Irwin at the end of March.
President Energy (PPC) is beginning the workover programme of four wells on Puesto Flores, which will cost $2.2m. The payback should be less than 12 months, assuming an oil price of $55/barrel. This is one of the reasons behind the expected increase in forecasts sales from $20.6m in 2017 to $69.5m in 2018, which will enable a 2018 pre-tax profit of $10m.
SRT Marine Systems (SRT) expects a strong second half following a 10% rose interim revenues to £2.9m but a higher loss of £1.6m. That excludes a £1.5m impairment charge for a large Asian contract that has been delayed until 2018-19. finnCap expects the maritime awareness technology developer to report flat full year pre-profit of £1.5m but that requires £12m of revenues in the second half. That requires project milestones to be achieved.
AB Dynamics (ABDP) continued to grow its business at the same time as starting to move into new premises. In the year to August 2017, the automotive testing systems and measurement products supplier increased revenues by one-fifth to £24.6m. Underlying pre-tax profit improved from £4.72m to £5.94m. The total dividend has been raised by 10% to 3.331p a share. Net cash was £9.6m.
Versarien (VRS) wanted to raise £1.2m via institutions and PrimaryBid.com at 18p a share and it ended up accepting £2.9m. Back in March, £1.5m was raised at 15p a share in the same way. The advanced materials company has announced a collaboration with a global consumer goods company on the development of the Nanene graphene nano-platelets in polymer structures. The first purchase order has been made.
GCM Resources (GCM) has completed the appointment of Northland as nominated adviser and joint broker. GCM wants to raise £2m via an offer at 34.4p a share through PrimaryBid. The cash will be used to provide further funding for the development of a mine mouth power plant proposal and for working capital.
Serabi Gold (SRB) has announced the conditional acquisition of Chapleau Resources Ltd for an initial $5m, with a further $5m payable in three months and the final $12m when first gold is produced from the Coringa project in Brazil or 24 months from the initial payment. Coringa is relatively near to Serabi's existing producing gold mine at Palito. Running the two together should reduce the costs of production. The initial payment can come out of existing facilities. Serabi generated revenues of $36.2m and a cash inflow from operations of nearly $7m.
InterQuest Group (ITQ) appears to have set in motion the first stage of plans to leave AIM. That is because it wants shareholder approval to allow it to issue additional shares equivalent to 75% of the issued share capital. The management behind the recent bid for the company own a majority of the shares but need the backing of 75% of the shares voted in order to cancel the quotation. By issuing additional shares InterQuest can dilute the stake of the shareholders that oppose the cancellation of the AIM quotation and management can get what it wants.
AdEPT Telecom (ADT) reported a 36% increase in interim revenues to £22.6m with managed services contributing more than two-thirds of the total. Pre-tax profit increased by 29% to £3.9m. The interim dividend was raised by 13% to 4.25p a share. Full year profit is expected to rise from £6.9m to £8.3m.
Boku Inc develops technology which enables people to pay for services via their mobile. The company is loss-making but it is highly operationally geared so after it covers its costs the profit should grow rapidly. At 59p a share, Boku will be valued at £125.9m. Existing shareholders will raise £30m and the company will raise £15m.
Belluscura has announced details of its plans to join its parent company Tekcapital (TEK) on AIM in early December. Tekcapital's 47.5% stake in Belluscura will be diluted by a fundraising to generate between £7.5m and £10m. Belluscura has acquired non-core product lines from large medical device companies as well as new IP and technologies.
Keystone Law Group is the latest legal firm to come to AIM. A placing at 160p a share will raise £10m and value the company at £50m. The flotation is due to be completed on 27 November.
Beeks Financial Cloud Group is raising £7m at 50p a share, which values the company at £24.5m. The flotation date is 27 November. Beeks is a cloud-based provider of automated foreign exchange and futures trading.
Ten Lifestyle Group is a lifestyle and travel platform providing concierge services. Corporate clients provide Ten's services to individual customers. It also expects to join AIM on 27 November.
Mirriad Advertising has developed native in-video advertising technology, which can insert branded advertising into existing content. Revenues are modest and Miriad is still heavily loss-making. IP Group currently owns 38.2%. The flotation is expected on 29 November.
Concepta (CPT) has confirmed a £600,000 order from China for its MyLotus product which provides measurements to help improve the chances of conception. On the back of this, Concepta raised £2m at 7p a share.
Amryt Pharma (AMYT) has signed an exclusive distribution agreement with El Seif in Saudi Arabia for its products.
Africa Oil Corp is subscribing for £8.46m worth of shares in Eco (Atlantic) Oil and Gas (ECO) and this will give it a 19.8% stake. The subscription price of 22.25p a share was at a 28% premium to the closing price on the previous day's trading. The cash will be used to identify and acquire new oil and gas exploration assets.
MTI Wireless Edge (MWE) has won a $1m contract for military antennas. Along with previous contracts, the revenues will be recognised over the period until the end of 2019. There is potential for larger orders to come.
TLA Worldwide (TLA) reported its 2016 results at 7am on 15 November and the 2017 interims at 7.01am on the same day. That is much better than releasing the profit warning concerning the 2016 figures at 6.26pm on the last day of trading prior to Christmas 2016. Trading in the shares resumed at 2pm on 16 November after the 2016 accounts were posted. The 2017 loss was $9.26m. The interim loss was $3.86m and net debt was $25m with further contingent consideration of $12.2m. The share price slumped to 12p and then recovered to 14p.
Former chairman Michael Ellis has requisitioned a general meeting at Van Elle Holdings (VANL) so that he and his son-in-law Thomas Lindup can be returned to the board. Both men had left the board of the ground engineering services provider prior to its profit warning in March, which was five months after floating. Ellis also wants to remove chief executive Jon Fenton and senior independent director Robin Williams.
Utilitywise (UTW) has delayed publication of its results because of the requirements for further auditing.
Integumen (SKIN) has acquired the Stoer skincare range for men and its ecommerce platform. This brand complements the Visible Youth brand aimed at women. Integumen is issuing 12.6% of its enlarged share capital in payment for Stoer, which values it at £510,000 at a share price of 2.45p.
Interim revenues fell from £21.9m to £17m at Hornby (HRN) and the loss increased to £5.7m. Net debt was £4.7m at the end of September 2017. A £12m placing and open offer at 29.5p a share will provide cash for investment and to buy a 49% stake in the holding company of Oxford Diecast Ltd, which is controlled by Hornby chief executive Lyndon Davies.
Blue Prism Group (PRSM) has sparked another upgrade with its latest trading statement. The robotic process automation supplier has added more customers and has a 100% renewal rate so full year figures will be comfortably ahead of expectations but the loss will be in line with forecasts. The annual figures will be published on 25 January.
Fishing Republic (FISH) has been hit by increased competition in the fishing market, which has knocked profit margins. There was a decline in like-for-like store sales in October. That means that there will be a loss this year. This has led to the departure of the chief executive and other board members. Chris Griffin becomes acting chief executive and he will conduct a strategic review. His experience should be helpful with online sales, which continue to grow.
Angling Direct (ANG) has acquired North West Angling Centre and Tacklesaver for £450,000 in cash plus stock. They have annual revenues of £1.8m. That takes the number of stores to 20. Angling Direct has reassured the market that trading is in line with expectations.
Oracle Power (ORCP) and its partners have submitted plans to the Pakistan authorities for a 660MW power plant which would eventually become a 1,320MW plant. The coal for the power plant will come from Thar Block VI. If the regulator issues a letter of intent then the partners will have to submit an electricity tariff application and apply for a generation licence.
Film finance provider FFI Holdings (FFI) has acquired digital, post-editing machine rental business EPS-Cineworks for $9.54m. This business fits well with the Pivotal Post post-production business acquired earlier this year prior to flotation.
BOS Global Holdings (BOS) says that Innovation Corporation has asked for security to be provided against its convertible note. Innovation has converted £217,000 of convertibles at 16p a share. That left £1.06m available from the note. Former managing director Michael Travia, who has requisitioned a general meeting to change the BOS board, is associated with Innovation and they have a total stake of 18.9%. BOS admits that its cash position is tight.
MAIN MARKET
Packaging supplier Macfarlane Group (MACF) says it expects full year expectations to be met as the momentum of the first half has continued into the second half. The distribution division increased revenues by 11% in the four months to October 2017 which more than offset a small dip in manufacturing sales. Manufacturing profit will be flat this year but distribution profit will be much higher.
Standard list shell Spinnaker Opportunities (SOP) has viewed potential acquisitions but has yet to find one that fits with its criteria. It is seeking an energy or industrial acquisition valued at between £5m and £30m. There was still £1.1m in cash at the end of October 2017 and the NAV was 4.23p a share.
Telecoms business Toople (TOOP) has more than 1,300 small business customers and it says that "monthly revenues have consistently exceeded £100,000" between June and October 2017. Toople has decided to end its relationship with a third party sales agency and bring sales in-house. The current customer acquisition cost is said to be "within the range previously announced of £40 to £91 per customer" and that is the same as 12 months ago. In the first half, admin expenses were £662,000. There was a £82,000 gross profit on sales of £655,000. Management has tried to keep costs down but revenues do not appear to be significantly higher in the second half based on the above statement. The first half cash outflow from operating activities was £552,000. This may have been reduced in the second half but the outflow is still likely to be significant. There was net debt of just over £300,000 at the end of March 2017 but since then £1.26m net from a fundraising in June. The share price is 1.18p, compared with the 2p fundraising price.
Simian Global (SMG) says that the exclusivity period for the acquisition of media and advertising company GVC Holdings has been extended to the end of March 2018. A further £50,000, on top of £200,000 already lent, will be provided to GVC at an interest rate of 15%.
Andrew Hore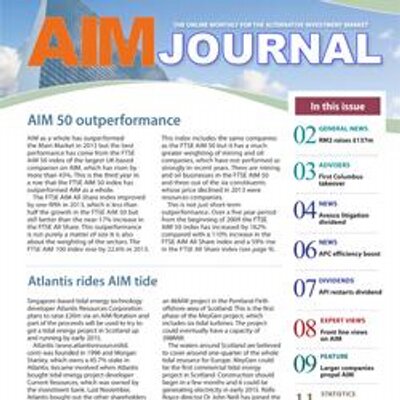 NEX EXCHANGE
Forbes Ventures (FOR) has taken a 0.84% stake in potential challenger bank Civilised Investments in return for £200,000 in cash. The cash investment was raised through a placing of shares at 0.5p each with Gravity Investments, which owns 62.1% of Forbes. A further six million shares were issued at the same price to settle fees. Civilised is applying for a UK banking licence in June 2016. The strategy is not to have branches but local bankers will provide loans and business banking products by attracting personal savings.
Kryptonite1 (KR1) has invested £99,905 for 25,811 tokens in Melonport AG, which is building its own blockchain protocol for digital asset management built on the Ethereum platform. Melonport raised $2.5m in 14 minutes.
NQ Minerals (NQMI) has raised £128,750 at 0.8p a share. For working capital. Daniel Stewart has been appointed as corporate adviser.
FT8 (GFT) has failed to secure the agreed monthly payments from Billyst Holdings and this means that trading in the shares of FT8 has been suspended because of the company's uncertain financial position.
AIM
Floorcoverings manufacturer Victoria (VCP) has moved into Continental Europe through the acquisition of Avalon and GrassInc for an initial £9.7m in cash with deferred and contingent payments of up to £12m over four years. This is an important part of the overall strategy for the group and it also takes Victoria into the artificial grass market. The deal should be immediately earnings-enhancing with the two businesses making a 2016 operating profit of £3.6m.
Construction dispute resolution services provider Driver Group (DRV) has raised £8m at 40p a share – a 15% discount to the market price – in order to reduce borrowings and grow the business. There is also a one-for-26p open offer at 40p a share that could raise up to £500,000 – closing on 8 March. Driver has negotiated new banking facilities of £8m, down from £12m, and this expires in 2020. Net debt was £9.9m at the end of September 2016. Driver made a loss in the year to September 2016 but it moved back into profit in the second half. In the past year, Driver has reduced annualised overheads by £1.3m, cut underperforming fee earners, improved cash collection and implemented more rigorous bidding controls. Driver plans to scale down the project management operations and the main businesses should be sold by the end of this financial year. South America and eastern Europe have been identified as growth areas. New non-executive director John Horgan has been appointed as a replacement for David Webster.
Fuel cell technology developer AFC Energy (AFC) has raised £6m, £5.5m net of expenses, at 10p a share – a 40% discount to the market price. Up to £2m more could be raised from a one-for-15 open offer at the same share price – closing on 2 March. The cash will be used to deliver commitments on the joint development agreement with De Nora, additional testing and a scoping study with Peel Environmental for potential projects. Jim Gibson has been appointed as chief operating officer.
Middlesbrough-based pawnbroker Ramsdens Holdings (RFX) joined AIM on 15 February. The placing will raise £15.6m at 86p a share, valuing the company at £26.5m. The share price ended the week at 95.5p.
Tracsis (TRCS) disappointed the market with a warning that delays in contracts means that this year will be even more second-half weighted and there is still uncertainty whether certain software contracts will complete in this financial year. The transportation optimisation software and services provider still believes it can achieve this year's forecast profit but the market was not as sure. The share price fell by nearly one-third following the trading statement and Downing is one investor that has added to its stake having previously taken profits. Interim revenues will grow from £13.1m to £15.5m but pre-tax profit will only be slightly higher than last year's figure of £2.9m. The full year outcome could depend on the rail franchise bid timetable.
Higher LED sales helped Holders Technology (HDT) to increase overall revenues by 2% to £11.4m but the LED business is still losing money and a German business has been closed. The underlying loss increased from £141,000 to £195,000, prior to restructuring costs of £183,000. An increases in trade creditors meant that cash improved to £781,000. A final dividend of 0.25p a share is proposed. There are signs of an improvement in demand for printed circuit board materials and new smart lighting products should boost the LED business.
Vela Technologies (VELA) has raised £550,000 from a bond issue via the UK Bond Network. This should enable Vela to complete the additional investment of £150,000 in Portr, the airline passenger facilitation and baggage transport service, taking its stake to 4.27%.
Collagen Solutions (COS) is raising up to £8m from a placing and one-for-five open offer at 5p a share and this will be topped up with a £4m bond issue to Norgine Ventures, which has a coupon of 10% and 6.77 million warrants exercisable at 5.911p each. The cash will finance the expansion of the medical collagen business, commercial medical device products and launch ChondroMimetic, which is a collagen-based implant to treat small cartilage and bone defects, later this year.
Online gaming business generator Veltyco Group (VLTY) says that its 2016 figures will be significantly better than expected. An EBITDA of more than €2m, up from the initial forecast of €1.4m, on revenues of more than €5.7m, ahead of a forecast of €4.9m, is anticipated.
Evgen Pharma (EVG) has signed a services agreement with APTrans, a Cheshire-based consortium of drug developers that can provide technical expertise, for the development of SFX-01. A US patent has been granted covering the manufacturing process for SFX-01. The patent lasts until 2033. Further patents are expected to be awarded around the world.
Ascent Resources (AST) raised £3m at 1.85p a share in its latest fundraising via PrimaryBid.com. The cash will be spent on developing the Petisovci gas project in Slovenia.
Self-storage operator Lok'nStore (LOK) says that self-storage sales were 3.9% higher, thanks to higher occupancy, and document storage sales 8.8% ahead in the first half. There is a pipeline of two owned and two managed stores, which will add 14% to capacity. NAV is expected to be 404p a share at the end of July 2017.
PowerHouse Energy Group (PHE) has raised £2.5m at 0.8p a share on the back of last week's deal with Peel. Hillgrove will receive £2m as part-payment for its loan with £1.4m converted into shares at 0.5p each. A G3-UHt waste to energy unit is being shipped from Australia and should reach the UK in March.
Allergy Therapeutics (AGY) is starting a phase I clinical study for safety and tolerability of Acarovac MPL as a house dust mite allergy vaccine. The trial will be in Spain, covering 32 patients and lasting one year. The global market could be worth $1.5bn a year.
Patient monitoring equipment developer LiDCO Group (LID) says that its 2016-17 revenues will be slightly lower than forecast but it will make a small profit. The loss of a US customer held back growth with revenues 8% ahead at £8.2m, although revenues from group products were 14% higher this was partly offset by lower sales of third party products.
EP Minerals has terminated its lease over the County Line Diatomite project, so Sunrise Resources (SRES) will need to find an alternative method of commercialising the potential project.
Keras Resources (KRS) says that there is a JORC-based inferred mineral resource of 36,000 ounces of gold at a grade of 6.1g/t for the Copenhagen deposit. This means that the Warrawoona gold project has a JORC mineral resource of 410,000 ounces of gold at a grade of 2.2g/t. The focus will be the higher grade Copenhagen deposit, which has more potential.
Mariana Resources (MARL) has completed three of seven planned drill holes at the Ergama project in Turkey and two of these have found large but low grade deposits.
Executive chairman John Hawkins has been given the push by Pebble Beach Systems (PEB) as part of the closure of the group's head office following the disposal of the Vislink broadcast equipment business. Hawkins received £260,000 a year as chief executive and £100,000 a year as chairman and his contract stipulates 12 months notice. John Varney becomes non-executive chairman. The bank apparently remains supportive and the 2016 figures will be published on 31 March.
Cloud-based telecoms software supplier CloudCall Group (CALL) says that customer relationship management software provider and corporate partner Bullhorn is deploying CloudCall's software with its US staff. This will provide a reference for potential US customers of a combined software package. Full year figures will be published on 28 March and these will be in line with expectations.
MAIN MARKET
Simian Global (SMG) has signed a non-binding letter of intent to buy BVI-incorporated media and advertising business GVC Holdings Ltd. Standard list shell Simian Global floated on 10 January when it raised £769,500 at 15p a share. This valued the company, which was seeking a technology, media and telecoms sector acquisition, at £935,000. Trading in the shares was suspended at 17.5p.
Avation (AVAP) is trading at a discount of around one-fifth to its NAV of 249p a share at the end of 2016. In the six months to December 2016, the aircraft leasing company's revenues were 43% ahead at $45.1m and pre-tax profit 50% higher at $8.4m. Bid discussions for 22 ATR 72 aircraft continue but management wants a significant premium to the NAV.
PRE-IPO / OTHER TRADING FACILITIES
Former AIM-quoted Clinical Computing, which is currently traded on Britdaq,has initiated a strategic review and this could lead to the sale of the healthcare IT company. In the year to March 2016, revenues fell from £1.67m to £1.5m but a loss of £204,000 was turned into a profit of £23,000. There is £825,000 in the bank and net assets of £654,000, which is more than its market capitalisation on Britdaq.
Andrew Hore