Home » Posts tagged 'reat'
Tag Archives:
reat
AQUIS STOCK EXCHANGE
Good Energy (GOOD) is partnering with Barrow Green Gas for gas shipping services. This should help the company to grow the amount of biomethane that it supplies to domestic customers. Founder Juliet Davenport has sold 50,000 shares at 317.6245p each, while finance director Rupert Sanderson has sold 17,680 at 341p each.
Decentralised finance investor Dispersion Holdings (DEFI) is acquiring platform developer Defi Yield Technologies Inc in return for 348.7 million shares. Dispersion already owned a 6.1% interest that cost C$1m.
Omni-Egis (OMNI), which was formerly known as First Sentinel, has decided to leave Aquis. Trading has already been suspended because of the lack of 2020 accounts and management believes it can save £200,000 a year. If shareholders agree the cancellation will happen on 24 November.
Valereum Blockchain (VLRM) has raised £2m at 40p a share with a warrant attached that is exercisable at 80p. Valereum has an option to acquire 80% of the Gibraltar Stock Exchange. No details have been revealed but the transaction will require the approval of the Gibraltar authorities. The idea is that the Gibraltar Stock Exchange will introduce mainstream trading in cryptocurrencies.
Pioneer Media Holdings (PNER) is raising C$1.5m at C$1 per unit, which is one share and one warrant exercisable at C$1.50. Pioneer Media has agreed to acquire Kodoku Studios, which is involved in NFT-gaming and developing a platform called The Pit, which will enable creators to host their own NFT arenas. The acquisition will cost C$850,000 in cash and eight million Pioneer Media shares at C$1 each. Pioneer Media says that it will be the only quoted investment company focused on NFT gaming.
Helium Ventures (HEV) is making its first investment since joining Aquis. Helium Ventures is investing A$400,000 in ASX-listed Blue Star Helium at A$0.056 cents a share. Blue Star has exploration projects in North America and the A$15m it has raised will be used to drill ten wells over the next 15 months.
In the year to April 2021, IamFire (FIRE) had net assets of £919,000, Since then £369,000 has been raised in a share issue.
Rutherford Health (RUTH) has treated the first prostate cancer patient with a combination of its technology and a treatment developed by Panthera. This is part of a phase II study to determine the optimum dose for the Panthera drug.
Black Sea Property (BSP) had net assets of €21.8m at the end of June 2021, down from €22.4m at the end of 2020. Net debt was €16.4m.
AIM
Smaller companies broker Arden Partners (ARDN) is being acquired by legal services firm Ince (INCE), one of its own clients, in an all-share offer. Ince is offering seven shares for every 12 Arden shares in a bid recommended by the board of the broker. Assuming an Ince share price of 53p, this values each Arden share at 31p and the total share capital at £10m. Arden shareholders will own just over one-fifth of the enlarged share capital of the group. Irrevocable acceptances equate to 44.5% of the Arden share capital. This merger will enable a full range of professional services to be offered to clients. The deal is expected to be earnings enhancing and there should be a continuation of Ince's policy to distribute one-fifth of post-tax profit in dividends.
IG Design Group (IGR) is generating the expected revenues this year, but it its warning that margins are coming under pressure from increased costs and supply problems. Progressive Research has slashed its underlying operating margin forecast from last year's figure of 4.8% to 2.8%. Previously, a 2021-22 operating margin of 6.1% was forecast. Forecast revenues are being maintained at $934.3m, compared with $873.2m last year. There will be a full 12-month contribution from the CSS acquisition. The slump in margin means that forecast underlying pre-tax profit has been more than halved to $21.3m, down from $37m last year.
Norish (NSH) has completed the sale of its cold stores and intends to pay a 166p a share dividend out of the cash. The company will be renamed Roebuck Food Group and will have food products sourcing and dairy farming operations.
Arrow Exploration (AXL) is traded on the TSX Venture Exchange and has gained a second quotation on AIM. Arrow raised £7.6m after expenses at 6.25p a share and this will be spent on the drilling of five wells on the Tapir block in Colombia. Arden partners forecasts 2022 sales of $20m and EBITDA of $10m, based on successful drilling. Management believes that if the wells are successful then production could average more than 2,000 barrels of oil equivalent/day, rising to 3,000 barrels/day by March 2023. The share price ended the week at 7.875p.
Specialist cleaning services provider React Group (REAT) admitted that its full year trading was disappointing, and the pre-tax profit forecast has been reduced by £100,000 to £684,000. Covid-19 decontamination work was not as buoyant later in the year and reactive work was also weak. New contract wins are building up the recurring revenues base.
MAIN MARKET
Building supplies retailer Wickes (WIX) says third quarter like-for-like sales fell by 1.6%. the 2021 pre-tax profit is expected to be between £67m and £75m. The share price has fallen since the demerger from Travis Perkins.
Dukemount Capital (DKE) improved full year revenues from £2.39m to £3.3m, but the loss increased from £332,000 to £914,000. That was mainly due to much higher professional fees. The revenues come form the property management business and the newer flexible power joint venture is still in development.
Digital transformation business Kin and Carta (KCT) increased full year revenues by 12.5% to £141.4m, while adjusted pre-tax profit improved from £8.1m to £13m, although that is before pension and acquisition charges. The order book is worth £70m. The plan is to organically double revenues over four years.
Andrew Hore
AQUIS STOCK EXCHANGE
Voyager Life (VOY) is an early-stage company offering CBD-based products – including chewable sweets, bath products, oils and skincare products. The company has been in existence for around eight months and revenues are small. The first high street shop will be opened in St Andrews during July. Voyager Life raised £400,000 at 58p a share, but by the end of the first week of trading the share price has fallen to 40.5p (39p/42p) – possibly because of trading by crowdfunders that bought at 31p a share. Proforma cash appears to be around £2.4m, but there will have been expenses since the end of March. Greencare Capital (GRE) invested £100,000 and it is currently worth around £107,000.
Samarkand (SMK) reported 2020-21 revenues of £20.6m, including exceptional revenues of £5.8m, up from £6.8m. This enabled the ecommerce technology provider to make a positive EBITDA. There was £14.6m in the bank at the end of March 2021. A Tokyo office was opened in June. The full year results will be published before the end of July.
Revenues fell by more than two-thirds at pubs and brewery operator Daniel Thwaites (THW) and they were £32.2m in the year to March 2021. There was a swing from profit to loss. Net debt increased to £78.8m with monthly cash burn running at £1.5m during lockdown. There were £11.2m of additional bank facilities available and there have been subsequent disposals of non-core properties.
Polygon Global Partners has taken its stake in Watchstone Group (WTG) to above 30% and it is making a mandatory bid at 34p a share, valuing the company at £15.7m.
KR1 (KR1) increased its NAV from 5.72p a share to 28.97p a share at the end of 2020. Non-exec director Rhys Davies has exercised options over 767,236 shares at 19.55p each, which raised £150,000 for the company.
In 2020, Coinsilium Group (COIN) made a pre-tax profit of £310,000, compared with a loss of £259,000. That was mainly due to unrealised gains. The cash outflow from operating activities increased from £496,000 to £788,000. There was £173,000 in the bank.
NFT Investments (NFT) has conserved its cash despite declines in cryptocurrency values. It made a $440,000 gain on crypto token investments but has exited the market for the time being. There is still £34.1m of cash and stable coin, which is deemed to be less volatile because their value tends to be linked to the dollar, in the balance sheet, compared with a market value of £25.6m at 2.55p. How that figure is split between cash and stable coin is not stated.
In the nine months to December 2020, British Honey (BHC) generated revenues of £1.5m. Union Distillers was acquired in February 2021. There was cash of £2.95m at the end of March 2021.
Rogue Baron (SHNJ) has opened a second bar in Washington DC, called De Rhum Shot, and it is three times the size of the existing bar. Rogue Baron is investing £90,000 for a 51% stake and it is committed to a further payment of £20,000. Sales of Shinju whisky should reach 5,000 cases in 2021.
Secured Property Developments (SPD) had cash of £457,000 at the end of 2020 and net assets were £175,000. Management is seeking investment opportunities.
Chris Akers has taken a 3.09% stake in DiscovOre (ORE).
Valereum Blockchain (VLRM) completed the £1m placing at 70p a share.
AIM
Wynnstay (WYN) has gained market share in the animal feed market and the milk price remains at a level that provides confidence to farmers helping the retail operations to grow. In the six months to April 2021, revenues rose from £229.3m to £249.7m. Raw material prices have increased but Wynnstay has been able to pass them on and improve gross profit from £31.5m to £33.3m, which is the important measure. Underlying pre-tax profit improved from £4.5m to £5.5m. The interim dividend was raised by 9% to 5p a share.
The restructuring of Huricane Energy (HUR) has been rejected by the courts and that effectively means that the company has defaulted on the planned convertible bond repayments. The non-exec directors have resigned, and two directors appointed to replace them.
Digital marketing services and technology provider Silver Bullet Data Services (SBDS) raised £9.5m at 257p a share when it floated. This will be spent on further development of its 4D technology that helps brands to target advertising. 4D has been developed as an alternative to cookies that remains in line with current and likely regulations.
Specialist cleaning company React Group (REAT) increased interim revenues from £2.09m to £2.51m, while underlying pre-tax profit improved from £50,000 to £74,000. Fidelis was acquired too late in the period to make a significant contribution. Full year pre-tax profit is expected to increase from £188,000 to £784,000.
MAIN MARKET
Bermele (BERM) has agreed the acquisition of premium mixers supplier East Imperial Pte for £24.45m and it will be changing its name to East Imperial and raising £3m at 10p a share.
In 2020, Lookers (LOOK) increased its underlying pre-tax profit from £4m to £14.1m. The motor dealer is making annualised savings of £50m.
Highway Capital (HWC) says that it has whittled down potential acquisitions to a small number and is in discussions with one target. There is £41,000 in cash and net liabilities of £1.13m.
Wildcat Petroleum (WCAT) is focusing on Angola and Namibia in its search for oil and gas assets.
Media Tech SPAC is raising cash via Primary Bid ahead of a standard listing later this summer. The company wants to raise up to £6m at 10p a share. Areas of interest include digital technology, cyber security, social media, content distribution, virtual reality, gaming and interactive entertainment. Media Tech SPAC has previously raised £415,000 at 1p a share and £1.64m at 4p a share.
Ross Group (RGP) lost £1.46m in 2020. Net liabilities are £5m. Ross has acquired an aquaculture business, but it is yet to benefit from the investment put into this business.
Andrew Hore
The city gets its luxury yachts out, fuels its private jets and goes on holiday in August which is when there is a flood of company results from the  the big boys who know that there are not many about to read the news if it is bad. June is an in between month when companies which few may have heard of, are left to make the headlines. But always amongst these tiddlers there will be just a few which are beginning to make their mark and becoming ready to challenge the big uns whose management has lost the plot and become sclerotic. These can the ones to keep an eye open for.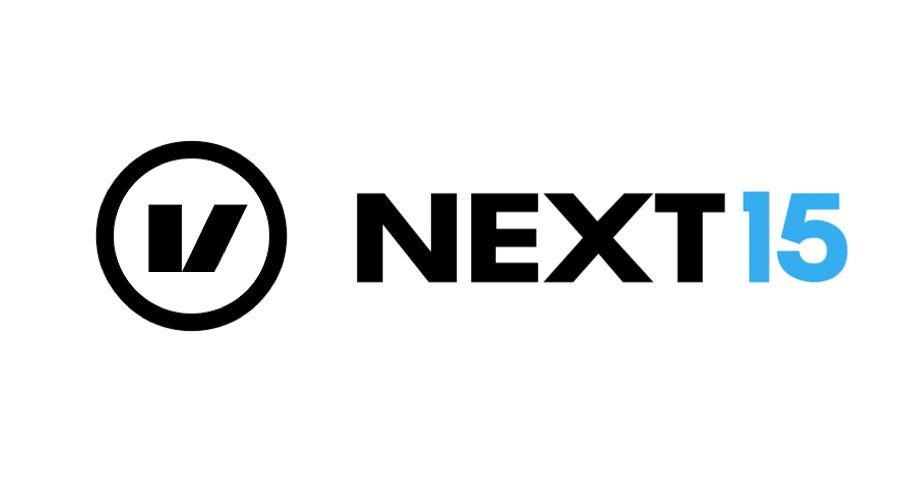 Next Fifteen Communications plc NFC announces that it has made a good start to the new financial year. Organic revenue growth has remained in high single digit figures, with acquisitions performing well and new account wins secured.
REACT group plc REAT found market conditions difficult in the six months to the 31st March. Turnover rose by 16% compared to the first half of 2017 but exceptional non recurring costs helped to produce a loss of of £327,000, virtually double that of 2017. The company claims that operational changes which have been made since the end of the half year will enable it to implement a growth strategy.
Prime People plc PRP The business performed well in the UK during the year to the 31st March but profit before tax was down from £1.9m to £1.19m after exceptional costs of £102,000 relating to the acquisition of Planned Recruitment Group in Hong Kong. Earnings per share fell by approximately a third from 12.97p to 8.58 per share.The final dividend remains unchanged at 5p per share and current activity is said to be encouraging.
Beachfront villas & houses for sale in Greece;   http://www.hiddengreece.net