Home » Posts tagged 'crpr'
Tag Archives:
crpr
Vodafone Group plc "challenging competitive conditions" are words which bring a chill to the boardroom of any company and Vodafone is no exception. Quite simply the impact of its problems turned it from a profitable company in 2017 to a loss making one in the first half of 2018.  Group revenue declined by 5.5%, impacted by those troublesome foreign exchange headwinds, the adoption of IFRS 15. and the sale of Quatar. With all these impacts the loss for the half year came in at €7.8 billion, including the further impact  of a €3.4 billion loss on the disposal of Vodafone India. Impairments of €3.5 billion in Spain, Romania and Vodafone Idea, added to the company's woes. Some of its customers may say that this is the year when at last Vodaphone got its comeuppance.

Taylor Wimpey TW Claims delivery of a strong performance during the second half of 2018, with very strong sales, a supportive lending environment and of course huge and completely unjustifiable support from the taxpayer. The order book remains strong, with a 12% rise on last year and customer demand is robust. Shareholders naturally get their rewards with the return of £600 million by way of total dividends promised for 2019, a 20% increase on 2018.
IQE plc IQE confirms it was notified yesterday, following an announcement made by a major chip company in the VCSEL supply chain , that the chip company had received notice from one of their largest customers for 3D sensing laser diodes that they would materially reduce shipments for the current quarter. As a result  IQE expects revenues for the full year 2018 will be approximately £160.m.compared to £154.6m for 2017, whilst adjusted EBITDA is  expected to be approximately £31m as against  £37.1m for 2017. The slowdown in shipments will therefor materially impact  expected year end revenues and profitability at IQL.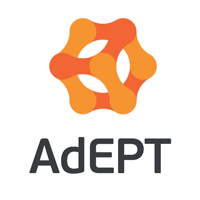 AdEPT Tech Group plc ADT is delighted by the continued progress being made by the Group in its transformation.Total revenue for the six months to the 30th September rose by 9.5%, EBITDA by 10.7% and the interim dividend is to be increased by 15.3% to 4.9p per share.

James Cropper plc CRPR Produced revenue growth in all divisions with total revenue up 6% in the half year to the 29th September. Profit before tax however at £1.4m, fell by 39% compared to 2017 and earnings per share were down by 44% as profitability was impacted by higher pulp prices over the year.
Beachfront Houses &  Apartments For Sale in Greece  http://www.hiddengreece.net
Cropper (James) plc CRPR enjoyed double digit organic growth across its target markets in the year to 31st March . Despite a fall in pre tax profits from from £5.5m to £4.5m.as the impact of higher pulp prices added some £3.5m to material costs for the year, the Board  is increasing the final dividend by getting on for nearly 20% with a rise from 11.8p to 13.5p per share and expresses itself as being excited about future prospects for the Group.
Surgical Innovations SUN  Despite challenging market conditions, total group revenue  for the six months to the end of June is expected to exceed  £5m.with gross margins and profitability, slightly ahead of last year. The second half is expected to produce much stronger results as NHS hospitals start to show signs of a return to normalised activity levels and the government beings to make promises of a long term funding increase for the NHS

HML Holdings plc HML has concentrated on maximising synergies and efficiency during the twelve month to 31st March with the result that revenue rose by 24% and profit before tax by 12%. adjusted basic earnings per share rose from 3.9p to 4.2p per share and the dividend is to be increased from 0.37p. to 0.42p.
Morses Club plc MCL Trading in the first four months of the current financial year has been strong. High quality customer numbers are well ahead of last year.
Beachfront property for sale in Greece;   http://www.hiddengreece.net
Cropper James plc CRPR is to increase its dividend by 27%, from 9.3p per share to 11.8p, for the year to 1st April. With higher sales in every division, profit before tax rose from £3.9m to £5.6m. The Chairman described it as something of a watershed year for the company which has now started to deliver its long awaited potential.
Molins MLIN Order intake in all parts of the business during the half year to 30th June has been ahead of last year. Excluding the Instrumentation and Packaging Machinery division which is to be sold, order intake has been considerably ahead of last year.
Northgate NTG proposes to increase its final dividend for the year to the 30th April by to 11.6p per share making a rise for the year of 8%. The results have been impacted by the lower number of vehicles on hire in the UK and by the change in vehicle depreciation rates which cost £5.7. set off almost exactly by foreign exchange benefits of £5.2m. The outcome of these was a fall in profit before tax from £77.6m. to £72.2m. Spain produced a strong commercial performance but the problem was a weak second half in the UK whew closing vehicles on his fell from 42,400 to 39,500
Zoo Digital Group ZOO saw revenue rise by 42% in the year to the 31st March and after a strongly improved performance in the  second half. Last years loss of $0.5m. was turned into a profit of $1.5m and EBITDA rose substantially from $0.2m to $1.8m, The improvement has continued into the new financial year
Hydrodec HYR expects first half revenues to the end of June to show growth of about 12 % over the first half of 2016m, with positive EBITDA replacing a $1.1m. loss, after growth in transformer oil sales of 58%. Further growth and a continuing improvement in margins is expected throughout the year.