Home » Posts tagged 'batm advanced communications'
Tag Archives:
batm advanced communications
Ultra Electronics ULE found 2017 to be a challenging year and only modest progress can be expected for 2018. 2017 ended with a strong  order intake and a sound balance sheet but basic earnings per share fell by 20%.  revenue by 1.3% and both underlying operating profit and  underlying profit before tax both fell by 8.4%. So it will despite the poor year,raise its final dividend by 4.8% as any self respecting company will do when things are not good and and it needs to keep the shareholders in line. Mind you it did the same at half time when it had become apparent that things had started to go seriously wrong with its UK military business. Then it increased the interim dividend by 2.8p. per share even though storm clouds were gathering on the horizon.
Wizz Air Holdings WIZZ February passenger numbers rose by 23.5%, slightly less than the increase in capacity and the load factor also fell slightly to 91.2%. The network expanded with 4 new routes.
BATM Advanced Communications plc BVC 2017 became a milestone year as the company capitalised on previous investment and achieved its first year on year growth since since 2011. Revenue for the year rose by 18.5% and earnings per share moved from a loss of 0.27c oer share in 2016, to a positive 0.06c. Adjusted operating profit jumped from $0.9m to $5.6m. The bio medical division continued to show particular strength and growth momentum across both divisions, is expected to be maintained for 2018.
Zoo Digital ZOO updates that growth has continued into the second half and full year EBITDA is now expected to be above market expectations whilst full year revenue to the end of March should have risen from $16.5m to $28m.
Fusion Antibodies FAB updates that revenue for the year to the end of March is expected to show a rise of 40%, a substantial drop on the first half's 70% growth but only because of the significant amount of management time and focus which had to be spend on the pre Xmas IPO. Growth rates are expected to resume their earlier trend now that management is free to concentrate on running the business.

My Sale Group plc MYSL produced a record first half performance for the half year to 31st December with underlying profit before tax rising by 266% on revenue up by 11%. Underlying basic earnings per share showed a rise of 82% and the active customer base rose by 12% to 1 million
Beachfront villas & houses for sale in Greece;   http://www.hiddengreece.net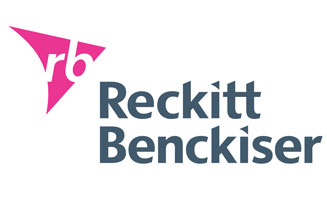 Reckitt Benckiser RB delivered what it claims was a solid end to the year with like for like fourth quarter net revenue up by 2% on a constant currency basis, accompanied by volume led growth also of 2%. For the year as a whole like for like net revenue at constant exchange rates was flat thus justifying the claim that the fourth quarter saw a return to growth. Reported net income for the year rose by 88% at constant exchange rates but on an  adjusted basis this fell back to 4%, whilst adjusted earnings per share were up by 10%. The final dividend is to be 97.7p per share making a total increase for the year of 7%. For 2018 the target is total like for like revenue growth of 2-3% as RB continues on its journey to becoming a global leader in consumer health care.
Spectris SXS made good strategic progress in broadening its customer offer in 2017 with like for like sales rising by 6% and adjusted operating profit and earnings per share by 8% and 14% respectively. The final dividend is to be increased by 9%.
Fidessa Group FDSA reports a solid performance in transforming markets in the year the 31st December, with adjusted profit before tax rising by 5% on a constant currency basis. The final dividend is to be increased by 5% on top of which there will be a repeat of the previous years special dividend of 50p per share. For 2018 similar levels of constant currency growth are forecast.
Dart Group DTG expects that underlying profit before tax will be materially ahead of current market expectations for the year to the end of March, due to the end of the heavy discounting of the past year, the return of a more normal pricing environment and the continued success of its growing leisure travel business With  satisfactory forward bookings, trading for 2019 is expected to be in line with the current year.
BATM Advanced Communications BVC expects that 2017 revenue will be significantly ahead of market expectations at $106m, which represents a year on year rise of 17%. This follows the company's success  in obtaining new customers, new contracts and new territories.
Beachfront villas & houses for sale in Greece; http://www.hiddengreece.net