Begbies Traynor BEG claims that a winter of discontent has impacted business with 481,000 now in significant financial distress.  Those  in 'critical' financial distress increased by 25% year on year as the year came to a slow end and stand at  2,183. Real estate was the hardest hit sector in quarter 4 with a 9% increase. The retail industry should, it forecasts, be braced for a tough start to 2019 after poor Christmas trading from M&S and Debenhams. Link here to a detailed article by Begbies Traynor Regional Partner Julie Palmer 
Wizz Air Holdings WIZZ describes its third quarter performance to the 31st December as solid, with profits for the quarter collapsing by 87.6%. Fear not however as full year profit guidance is maintained. Passenger growth during the quarter was 15% and revenue 21%. A new carry on bag policy saw revenue per passenger rise by 7% and means that passengers now get the injured backs instead of the baggage handlers. Like all low cost airlines it is having to face the challenging industry-wide operating environment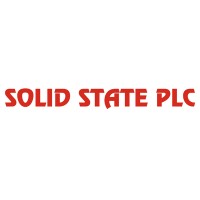 Solid State plc SOLI updates that trading results for the year ending 31 March 2019 will now comfortably exceed current market consensus guidance. Revenues are expected to be above current guidance and adjusted profits significantly ahead. The strong demand seen in the first half has continued into the second half and the Value Added Distribution division has is now expected to deliver results well ahead of management's previous expectations.
Ingenta ING  is now leaner and focussed on delivering first class services to all its customers claims the CEO, meaning it is significantly better placed to propel the business through the next stage of its growth. The Board confirms its intention to pay a dividend of 1.5 pence per ordinary share for the 2018 financial year.
Staffline Group STAF announces that publication of the results for the year ended 31 December 2018 has been delayed and a further update will be provided as soon as possible.
Rhythm One plc RTHM confirms that it is in advanced discussions with Taptica International Limited ("Taptica") regarding a potential all-share offer for RhythmOne by Taptica.
Inspired Energy INSE expects to announce another strong set of results, delivering good growth in revenue, profits and cash for the year to the end of December. Group revenues are expected to be approximately 21 per cent ahead of 2017 with revenue growth expected to be approximately 29% ahead
Beachfront villas & houses for sale in Greece;   http://www.hiddengreece.net