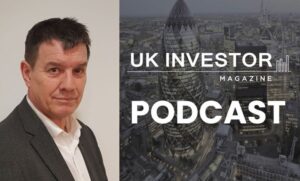 Alan Green joins the UK Investor Magazine for a broad discussion of UK Banks, China and results from Taylor Wimpey.
We discuss Natwest #NWG, LLoyds #LLOY, Taylor Wimpey #TW. and Mode #MODE.
Natwest and Lloyds reported after we looked at Barclays results on last week's podcast and where largely similar in terms of earnings growth driven by a reversal of COVID provisions that ravaged profit last year.
Taylor Wimpey released bumper half year results which demonstrated the robustness of the UK housing market and we look at what investors can expect going forward.
We also pay attention to China and how relevant their growth story is as we emerge from the pandemic.