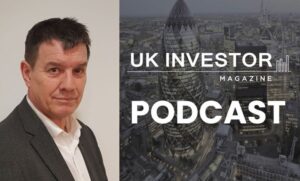 The UK Investor Magazine Podcast is joined by Alan Green for our regular markets and UK equities debate.
The main topic of discussion from a macro perspective is the passing of the Infrastructure bill through the Senate. Although the bill faces the next hurdle at the House of Representatives, there is a significant level of optimism the world's largest economy is set for an injection of fiscal stimulus.
We run through earnings from Deliveroo who posted a sharp jump in revenue but again failed to produce a profit and the latest updates from ECR Minerals.
We discuss Deliveroo (LON:ROO), Ashtead (LON:AHT) and ECR Minerals (LON:ECR).