Home » Posts tagged 'Zoo Digital Group plc'
Tag Archives:
Zoo Digital Group plc
easyJet plc EZJ made a good start to the 2019 financial year with robust customer demand and ancillary sales.At least that is the official version. Flying at Tegel had what is described as a dilutive impact. as did the Christmas drone incidents at Gatwick, or perhaps more accurately, the Christmas no drone incidents at Gatwick. The Chief Executive is proud of the way the teams worked around the clock to mitigate the impact of the incident and looked after affected customers. Total revenue in the first quarter to 31 December 2018 increased by 13.7% and passenger numbers in the quarter were up by 15.1% to 21.6 million. Unusually for easyJet load factor decreased by two percentage points to 89.7% and total revenue per seat was down by 4.2%. So perhaps when you get into the real statistics where the company usually does shine, on a comparative basis, things were not quite as robust as at first appears, with. more empty seats and a nearly 5% fall in spend per passenger.
Dixons Carphone plc DC produced record sale in the 10 week Christmas period to the 5th January and did so against a strong backdrop.  UK & Ireland like for like sales rose by 2% whilst group like for like only managed a 1% rise. Mobile sales in the UK and Ireland look to have been a disaster area with reported revenue down by 12% but that does not seem to matter too much because it was expected. As usual international revenue did well with a 5% rise and accounted for almost 40% of sales. Good progress has been made with what it describes as its long term plans to deliver more engaged colleague which may appear to mean that it has woken up to the fact that customer service level can be fairly abysmal, just try paying for something in Greece. The outstanding performance came  from Gaming, up 60% year-on-year.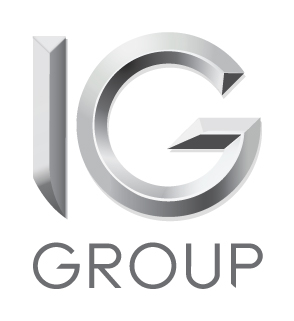 IG Group Hldngs plc IGG Net trading revenue for the six months to the 30th November fell by 6% whilst operating expenses rose by 4%. Operating profit declined by 18% and basic earnings per share by 16%. Not surprisingly revenue in in 2019 will be lower than in 2018. The Chief Executive is excited to bring his experience in strategy and product innovation to the company but his confidence is not such  that a return to growth is expected until after 2019.
ZOO Digital Group plc ZOO updates on current trading for the year ending 31 March 2019.The second half performance has been affected by the loss of a single, material project, Revenues from DVD and Blu-ray titles in the second half will be significantly lower than anticipated because  the overall market decline has accelerated more quickly than envisaged. he Company now expects revenues for the second half to be comparable to those in the first half and  approximately 10% below full year expectations.Nonetheless the company's excitement for the future remains undiminished.
Find beachfront villas & houses for sale in Greece;   http://www.hiddengreece.net
TUI AG TUI updates that the year to the 30th September will be the fourth consecutive year of double digit growth in underlying EBITA and unlike Thomas Cook it claims to have benefited from the sustained period of hot weather in Northern Europe which produced further growth  The only impact of the hot weather was that it prevented TUI from outperforming. Cook must have suffered from a different form of hot weather.
Zoo Digital Group plc ZOO expects to report revenues in the first half of the financial year at least 17% higher than last year.and is confident that the second half will be strong.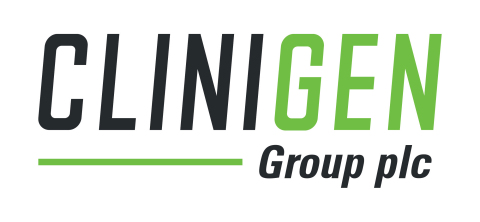 Clinigen Group CLIN is increasing its final dividend for the year to the 30th June by 12% after a jump in profit before tax from £14.1m to £35.9m. Revenue increased by 26%, adjusted EBITDA by 17% and adjusted earnings per share by 10%. Another year of good progress is expected for 2018 – 19
DCC plc DCC expects that after strong first half growth, group operating profit for the six months to the 30th September will be well ahead of last year.
Mitchells & Butlers MAB updates that sales have strengthened since the last update on 2nd August. In the 8 weeks to 22 September like-for-like sales grew by 2.2% following the period of sustained hot weather and the World Cup . 7 new sites have been opened and 232 conversions and remodels completed in the financial year to date.  Total sales have increased by 0.5% in the year to date.
Saga plc SAGA Profit before tax for the six months to the 31st July rose by 3.2 % as the results benefited from lower operating expenes. At the same time customer numbers rose back to the level of the first half of 2017, helped by a rise of 19% in Motor & Home New Business. The interim dividend remains unchanged at 3p per share.
Forget Brexit; Get A Greek Residence Permit Valid For The EU   http://www.hiddengreece.net