Home » Posts tagged 'world steel association'
Tag Archives:
world steel association
Article from the Financial Times
https://www.ft.com/content/302df889-4d6c-48cb-a385-c31961dd489c
by Julien Hall and Fiona Boal
Once in a generation a new graduate joins that elite circle of globally recognised and traded commodities. Now widely viewed as the second most important commodity behind oil, the evolution of iron ore has mirrored the transformation of China. One of the least volatile commodities in 2020, iron ore has outperformed metals and mining equities, which over the past seven years are roughly flat, while the S&P GSCI Iron Ore index has more than tripled. The emergence of iron ore has been a rapid one by commodity market standards. A decade ago the magnetic red dirt was an opaque market with contract negotiations taking place annually in smoke-filled rooms in Japan and later China. The market now has two liquid futures markets on the Singapore Exchange (SGX) and Dalian Commodity Exchange (DCE). These financial markets are trading 1.2 times and 20 times physical seaborne market volumes, respectively.
The iron ore market has several characteristics that make it distinctive as an investable asset. Supply is concentrated in a handful of geographic regions, notably Brazil and Australia and held by a small number of participants. Global demand is dictated by one big end-user, China. Both supply and demand are subject to shocks caused by geopolitical events, unforeseen natural disasters and policy decisions, as well as the actions of individual asset owners. Platts IODEX, the main prevailing industry price benchmark, which represents medium-grade ore with 62 per cent iron content, has once again spiked, breaking through $100 a tonne driven by strong demand-side fundamentals in China with rising steel prices and strong steelmaker profit margins.
The unique characteristics of iron ore present opportunities for investors, as a liquid and easily accessible proxy for Chinese economic growth or, more specifically, the performance of the Chinese manufacturing and infrastructure sectors.
Link here to the FT article
Thomas Hale in Hong Kong and Neil Hume in London
The coronavirus pandemic is putting China on course to dominate global steel production to an even greater extent than before, accelerating a trend that has gathered pace for more than half a century.
In April, a locked-down UK produced less than half of 1 per cent of the world's steel, according to estimates from the World Steel Association. China, on the other hand, produced 62 per cent — dwarfing every other country combined, and significantly above its 54 per cent share a year earlier.
The country has long coveted the status of top producer. In the late 1950s, at the launch of China's Great Leap Forward, Chairman Mao pledged to overtake Britain in steel and other industrial production within 15 years, and by 1996 it had pulled clear of the rest of the pack. But this recent surge is a sign of Beijing's determination to fend off the impact of global economic weakness.
"The key point is again the desynchronisation between China and the rest of the world," said Erik Sardain, a consultant at Roskill, a research firm. "This is what happened in 2009, and [it] is again going to happen this time."
While steel mills fell quieter in Europe, the US and India, Chinese producers kept running through its Covid crisis and are producing at an even faster rate than they did last year, according to the WSA's preliminary data. Goldman Sachs reckons China's crude steel production in May hit its highest level since September 2019.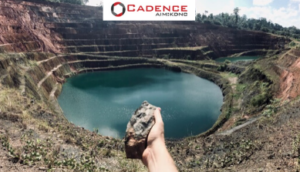 Production of the metal is an important indicator for an otherwise opaque set of government policies, which draw on an array of state-controlled or state-influenced sectors to lift output. During the global financial crisis China's share of global steel production also rose sharply — to 47 per cent in 2009, from 38 per cent a year earlier, according to Capital Economics.
China's economy shrank almost 7 per cent in the first quarter, its first year-on-year decline since 1976, prompting Beijing last month to confirm plans to boost spending on infrastructure through an increase in local government borrowing…
Link here to view full FT article