Home » Posts tagged 'Windar Photonics plc'
Tag Archives:
Windar Photonics plc
Lok'nStore Group plc LOK enjoyed robust sales growth in the half year to 31st January with total revenue rising by 7.7% At the end of the first half occupancy was up by 8.8% and the let price per ft. had risen by 1.4%. The document storage business was sold at a profit and the proceeds will be used to fund ongoing investment into its highly accretive development pipeline of new landmark self-storage centres, which will be high growth assets. In the core self storage business growth was particularly strong at 9.2%
Windar Photonics plc WPHO Despite total revenue for the year to 31st December increasing by 59% the company did not fully achieve its 2018 targets.and was especially hit in the second half by component shortages.Operating costs for the year were unchanged, gross profit rose by 86% and EBITDA loss fell by 71%. Component shortages resulted in orders, received in 2017 not being fully delivered during the year and consequently having to be rolled into 2019. The issue was compounded by new orders from Asian markets then having to be deferred  so that they will now not be delivered until this year. These were unexpected challenges which the company was not expecting. None the less growth is expected to be maintained in line with previous years.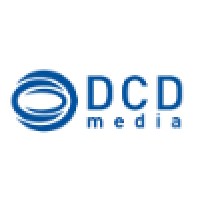 DCD Media plc DCD is optimistic about the current years trading because sales which should have fallen into last years failed to do so with the result that the first quarter of the current year has got off to a good start. No explanation is given as to why last years expected sales failed to live up to expectations.or as why 2019s performance should be any better.
 Beachfront villas & houses for sale in Greece;   http://www.hiddengreece.net