Home » Posts tagged 'waterman group'
Tag Archives:
waterman group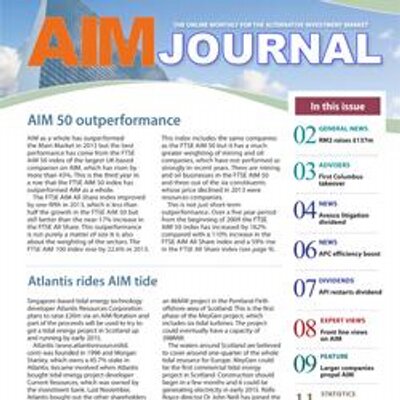 ISDX
St Mark Homes (SMAP) has launched a one-for-three open offer at 105p a share, which could raise £1.3m. The open offer price is at a large discount to NAV of 137p a share. St Mark has said that the main constraint on growth is access to capital. The money is earmarked for two new developments in south west London. Longer-term, St Mark may move to AIM.
Energy efficiency products supplier Sandal (SAND) says that its MiHome IOT home automation range has been integrated with the Amazon Echo product that is being launched in the UK. Amazon Echo is a voice activated smart home control product.
Valiant Investments (VALP) has raised £51,500 at 0.1p a share. Valiant owns 84.7% of Flamethrower has acquired more apps for its range. Navigation app Where am I at? has been acquired for $20,000 and Conversation Shaker, which provides questions and icebreakers, bought for $3,000. Additional casino games have been launched.
Former AIM company Doriemus (DOR) is planning a standard listing. The process for the listing will start once the open offer is completed. The oil and gas company says that investors, including broker Optiva Securities, have agreed to subscribe for all the open offer shares at the open offer price of 0.035p a share if they are not taken up be existing shareholders. Doriemus hopes to raise up to £865,000 via the open offer, which closes on 18 October. The bid offer spread is currently 0.042p/0.05p.
AIM
Latest AIM Journal available here.
Midatech Pharma (MTPH) has raised £16m at 110p a share and an open offer at the same share price could raise up to £2m more. Midatech was floated less than two years ago at 267p a share, when it raised £32m. Midatech joined Nasdaq at the end of 2015. There was an £8m cash outflow from operations in the first half of 2016. The new cash will go towards advancing its development pipeline and investing in manufacturing in Bilbao and its sales resources. New candidates for the pipeline have been identified. The focus will be on Q-Octreotide (MTD201), an existing treatment for metastatic cancer tumours which is being developed into a sustained release product, and MTX110/MTX111, which are potential treatments for a rare brain tumour disease suffered by children called diffuse intrinsic pontine glioma.
Constellation Software Inc has announced a final increased offer of 121p a share for Bond International Software (BDI). The alternative is the liquidation of Bond which may not generate as high a figure as the Constellation bid. The original bid was 105p a share.
Vertu Motors (VTU) continues to drive forward Revenues were 18% higher at £1.45bn, while pre-tax profit was 15% ahead at £19.5m. Acquisitions fuelled the growth in the period but even after spending money on new sites there was net cash of £12.9m. The interim dividend is 11% higher at 0.5p a share. Used cars and service operations were particularly strong in the period. The new car market was weaker than the year before but it remains relatively strong. Mercedes Benz and Toyota have been added to the distributorships while most of the Fiat operations have been sold or closed.
Vast Resources (VAST) has announced that the maiden JORC resource estimate for the Nkombwa Hill phosphate and rare earths project in Zambia. The total JORC compliant mineral resource estimate stands at 21.8mt at a grade of 7.06% P2O5 and 1.17% total rare earth oxides (TREO) at a 3% P2O5 cut-off grade and 2.78mt at a grade of 2.76% TREO and 6.43% P2O5 at a 1% TREO cut-off grade. This represents 5% of the potential area. Kilmire International has eared a 50.4% stake in the project, with Vast owning the rest, and plans a further investment of $1m. Kilmire wants to reach a 65% stake in the project. Northland raised $5m for Vast in a convertible loan note issue that is being taken up over two years by Bracknor Fund Ltd. This cash will help fund other projects.
AstraZeneca has decided to end the phase IIa trial for respiratory disease treatment AZD9412 because a low number of the patients have developed severe exacerbations, although the trial has show that the treatment is safe. AstraZeneca will reassess how to progress with the potential drug that is licenced from Synairgen (SNG). Once the results have been reassessed a new trial can be designed so this is a delay but not a failure.
Digital TV software and services provider Mirada (MIRA) says that the roll-out for izzi Telecom/Televisa in Mexico is going to plan since it started in July and this means that Mirada should meet 2016-17 expectations. There are a total of 4.2 million subscribers that could use the service and this is likely to be the largest deployment of Mirada's technology. Allenby expects a smaller loss this year than last year and a profit in 2017-18.
Patient monitoring equipment developer Lidco (LID) grew revenues from £3.6m to £3.77m and the loss was reduced. Sales have restarted in Japan and there was growth in the US. There was a cash inflow and cash was £2.09m at the end of July 2016. A full year profit of £200,000 is forecast.
MAIN MARKET
Engineer and environmental consultancy Waterman Group (WTM) reported a 50% increase in full year pre-tax profit to £3.6m on the back of an improvement in revenues from £83.9m to £91.3m. Net cash was £5.5m at the end of June 2016. The dividend has also been increased by 50% to 3p a share – 2.5 times covered by earnings. Over the next three years management wants to increase the underlying operating margin towards 6%, from the current level of 4%. Recent appointments include the residential development of the former Thames Television studios at Teddington. The order book is worth £130m, which is similar to the level at June 2015.
Copper concentrate trader and mine developer Bluebird Merchant Ventures Ltd (BMV) has received an offer of new capital, which would lead to the acquisition of a controlling interest. The proposed share issue would be at a premium to the market price – 1.7p at the time. The share price has risen to 2.375p (2.25p/2.5p), although it has halved since trading started six months ago. There is no mention of whether existing shareholders will be offered a chance to have their shares acquired by the investor.
Andrew Hore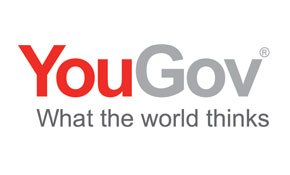 YouGov plc YOU is increasing its final dividend for the year to 31st July, by 40% after strong growth in both revenue and profits. Adjusted profit before tax surged by 46%, after a 16% rise in revenue and 26% in adjusted earnings per share. As to the future the company says that it is ready to exploit the tremendous potential of its connected data system.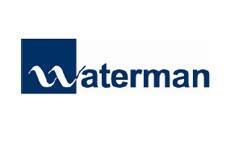 Waterman Group WTM claims to be in excellent shape with results for the last three consecutive years having exceeded its financial objectives, dividends having risen sixfold and net funds fivefold. The dividend for the year to the 30th June is to be increased by 50% after a 9% rise in group revenue led to a 50% increase in profit before tax and a 26% rise in EBITDA. Adjusted earnings per share rose by 41%.
Amino Technologies AMO updates that trading for the ten months to the end of September has been ahead of expectations, with August having produced record orders and the slide in sterling having had beneficial effects. It is anticipated  that adjusted EBITDA and profit before tax for the full year will be ahead of current market expectations, whilst the strong order book ensures continued growth for the year ahead.
InnovaDerma IDP expects that revenue and profit for the year to 30th June will be significantly ahead of 2015, due to organic growth and the contribution from Skinny Tan which was acquired in May 2015 and revenues from which are expected to have risen by 800% in the current year. The company which is in a robust financial condition expects that it will be able to report its first net profit.
William Hill WMH has at last confirmed press speculation and admitted that it is in discussions with Amaya Inc. regarding a potential all share merger of equals, which, if it came to fruition would create a clear international leader in online sports betting, poker and casinos.
Beachfront Property For Sale In The Greek Islands – visit;   http://www.hiddengree
ISDX
Chapel Down Group (CDGP) has exchanged contracts on the 1.6 acre site in Ashford that will be used for the proposed new Curious brewery. The deal will be completed when planning permission is obtained.
Valiant Investors (VALP) has raised £71,000 at 0.1p a share in order for it to finance the development of 83.3%-owned apps developer and marketer Flamethrower.
Milamber Ventures (MLVP) says that its grant application partner Private Shares has invested £25,000 at 16p a share and it will invest a further £25,000 at the same share price once Milamber holds a concept development workshop. Any grant writing services provided before 18 February next year will be paid for in shares at 18p each. Milamber non-executive director Barney Battles has invested £12,500 in shares at 16p each and also converted £12,500 of fees into shares at 18p each.
AIM
A positive trading statement from software robots company Blue Prism (PRSM) lead to a share price rise of more than two-fifths. The share price was already nearly double the flotation price of 78p and it reached 211p at the end of the week. A new contract has been won with a major bank and another large bank has renewed its contract for three years. This means that the full year figures will be better than expected.
Branded interior furnishings supplier Walker Greenbank (WGB) has received a second interim insurance payment of £3.2m relating to the flooding at the Standfast & Barracks printing factory in Lancaster at the end of 2015. A payment of £8m had already been paid. An £800,000 payment is expected soon and there could be more to follow. The factory is almost back to full production following the installation of new digital printers and the backlog of orders is being fulfilled. Overall group trading is in line with expectations. UK sales have fallen but overseas sales have grown. There could be a modest boost from the weakness of sterling.
Domain names wholesaler and services provider CentralNic (CNIC) has been awarded the contract to distribute the .FM domain by its owner BRS Media. CentralNIc plans to promote the top level domain to online streaming businesses. The deal also includes the launch of other domains including .AM.
Asset management software provider StatPro (SOG) continues to transfer customers to its StatPro Revolution SaaS-based service. In the six months to June 2016, revenues improved from £15.4m to £17.6m, while underlying pre-tax profit was slightly lower at £827,000. The real benefits of the transfer to monthly revenues for Revolution will show through next year. Edison forecasts a small increase in profit from £2.6m to £2.8m this year and then a 2017 profit of £3.7m.
Ultrasound simulation equipment developer and supplier Medaphor Group (MED) is acquiring Inventive Medical Ltd, which sells cardio ultrasound simulation products under the HeartWorks brand. Medaphor already has a relationship with Inventive Medical and the companies' products are complementary. Medaphor is paying £3m in shares – at 43p each – for the company. Loss-making Medaphor has £3.5m in the bank and this should last until the end of 2017.
TechFinancials Inc (TECH) enjoyed a strong first half, which has reassured investors following the disappointment of its failed joint venture in Asia. Revenues grew by 30% to $9.6m, while EBITDA nearly doubled to $1m.Full year forecasts have not been changed but there could be scope for upgrades later in the year.
Cloud-based communications software and services provider CloudCall Group (CALL) is raising up to £3.77m at 57.5p a share – a 3.6% premium to the previous closing price. The cash will be used to expand sales activities, particularly in the US. This investment will be coordinated with its partner Bullhorn, which is starting to sell outside of its core recruitment customer base. CloudCall's product is used by 12% of Bullhorn's UK customers and 2% of its US customers.
MayAir Group (MAYA) has announced the commencement of a share buyback of up to 10% of its share capital. A maximum of £5.76m can be used for this buyback. This follows $17.7m of industrial and commercial clean air equipment contract wins in recent weeks.
MAIN MARKET
Engineering and environmental consultancy Waterman Group (WTM) expects to report a full year pre-tax profit in excess of its target of £3.3m. Waterman had set itself the target of tripling its profit in the three years to June 2016. Net cash has increased from £3.8m to £5.4m. Trading continues to be strong. The results will be published on 10 October.
Andrew Hore