Home » Posts tagged 'vog'
Tag Archives:
vog
NEX EXCHANGE    
Kryptonite 1 (KR1) has invested $249,000 in a presale of 4,775,686 Simple tokens in a project administered by OpenST Ltd. The plan is for the tokens to be used to enable digital currencies to be launched by businesses. There has also been a $100,000 investment in the presale of tokens in the Props project. That bought 859,569 Props tokens. These tokens are used as a cryptocurrency as part of a decentralised ecosystem of video applications.
DagangHalal (DGHL) has launched its mobile app MEEMBAR (meaning raised platform in Arabic), which is targeted at Muslim travellers, on the Android platform. The app provides details of mosques, hotels and restaurants in an area. The app will become available on the IoS platform later this year. Longer-term, the company wants to introduce the ability to undertake transactions.
AIM…….
Housing developer Inland Homes (INL) ended the year strongly, selling two sites for a total of £12.7m. Inland Partnerships, which develops social housing, has entered into a £29.5m contract to develop 136 homes.
Kestrel Partners has taken a 4.32% stake in telematics equipment and services provider Trakm8 (TRAK).
Gear4Music (G4M) says that Christmas sales grew by 42%. The online musical instruments retailer is still on course for a full year profit of £2.4m.
Peter Scott is taking on the role of chief executive at digital marketing services provider Be Heard Group (BHRD) and David Morrison will replace him as chairman.
Smart metering technology supplier CyanConnode (CYAN) says that its order book is in excess of $100m even though a large order has been delayed. There was £5.5m in the bank at the end of 2017.
Cambria Automobiles (CAMB) has announced a new Lamborghini dealership in Chelmsford on the same site as the Bentley dealership. The showroom should be open by the end of the first quarter. A new site in Hatfield to house the new McLaren dealership and the company's other dealerships in the area should be completed by the end of the year. Cambria is still cautious about the UK car market. Trading in the first quarter is in line with expectations. Chairman Philip Swatman and his wife sold 100,000 shares at 57p a share, leaving them with 200,000 shares.
Marble quarry operator Fox Marble Holdings (FOX) is raising £2.76m through a placing at 10.5p a share and Indian firm Kesari Tours PVT is investing £2m of the cash. Kesari boss Shailesh Patil has committed to buying a minimum of 3,000 tonnes a year of marble in return for exclusivity in the Arabian Gulf. Fox is also raising £235,000 via a convertible loan note issue and capitalising £783,000 of debt. Directors are also taking part of their pay in the form of shares. Fox will use £1.5m of the cash to repay debt and the rest will go towards expanding production. Total marble production was 8,800 tonnes in 2017. The new processing facility has capacity of up to 440,000 square metres a year so it will be able to cope with much higher quarry production.
Network data processing technology supplier Ethernet Networks Ltd (ENET) has disappointed the market six months after flotation. A customer has chosen to sign up to a different proposal than expected and two other projects have been delayed until 2018. This means that 2017 revenues and profit will be lower than anticipated, although profit will be higher than 2016. In 2016, revenues were $2.16m and operating profit was $339,000, which was exceeded in the first half of 2017 even though revenues were much lower.
Victoria Oil and Gas (VOG) says that its gas supply contract with ENEO in Cameroon has not been extended. This had covered 53% of Logbaba gas sales revenues in 2017. ENEO owes $8.7m.
Churchill China (CHH) says that its 2017 results will be slightly better than expected thanks to strong export sales. Full year figures will be published on 27 March.
Strand Hanson has resigned as nominated adviser to BNN Technology (BNN) following news that the company failed to account for a bonus claimed by Darren Mercer. The £270,000 bonus has been offset against the £450,000 he owes the company. Mercer also claims that the remaining amount of the loan should be reduced.
Corero Network Services (CNS) has gained $400,000 of contracts for its SmartWall cyber security system.
Ultrasound simulation technology provider Medaphor Group (MED) says that 2017 revenues were 27% ahead at £4.2m. The loss will be £2.9m. There was £4.2m in the bank at the end of 2017.
Cantor Fitzgerald has downgraded its 2017 profit forecast for waste treatment and energy generation plants developer Green and Smart Holdings (GSH) from RM7m to RM6.7m and the 2018 figure from RM16.9m to RM10.8m because of delays to electricity generation projects. Local project finance is taking longer than expected to secure.
Attractions designer Paragon Entertainment Ltd (PEL) chief executive John Dobson has acquired 1.43 million shares at 2.5p each. That increases his stake to 6.55%. This has helped the share price to recover after almost a year of decline following disappointing trading statement.
Babestation producer Cellcast (CLTV) says that it intends to provide for the £495,000 it had invested in the Lexinta fund, which is being investigated by the Swiss authorities. The investment vale had been raised to £754,000 in the last accounts. This appears to be in the trade receivables in the balance sheet last June. There was £862,000 in cash in the bank.
European PR firm SEC (SECG) has acquired 51% of Colombia-based Newlink for up to €2.2m and this could rise to €4.3m if the option to acquire the rest of the shares is taken up in the next five years.
TyraTech Inc (TYR) will buy back $8.4m worth of shares at the tender price of 3p a share.
Oil and gas firm San Leon Energy (SLE) has ended bid discussions with two potential bidders. A potential reverse takeover is still on the cards.
Even though Crawshaw Group (CRAW) says that the performance of its factory shops has been good, like-for-like sales for the delicatessen products retailer have declined. This has led Peel Hunt to increase its loss forecasts for this year and next year as like-for-like revenues are expected to continue to decline.
Egdon Resources (EDR) has had its appeal for planning permission for the Wressle oil development in Lincolnshire. Egdon owns 25% and Union Jack Oil (UJO) has a 15% stake. Egdon has been allow to retain the original planning permission until the end of April.
ReNeuron (RENE) is consolidating 100 shares into one new share. Management hopes that this will help to attract institutional investors. The cell-based therapeutics developer had £45.3m in the bank at the end of September 2017.
Christopher Brown is stepping down as chief executive of TomCo Energy (TOM) but he will remain for the short-term. He has agreed to loan £100,000 to the company.
Packaging machinery manufacturer Molins (MLIN) is changing its name to Mpac following the sale of the Molins tobacco machinery business.
The People's Operator (TPOP) has returned from suspension having completed its £2.82m fundraising at 0.1p a share. The London Stock Exchange says that the settlement of outstanding trades is occurring and it allowed the restoration in dealings, but it says that it will continue to closely monitor the situation.
BOS Global Holdings (BOS) has appointed Marcus Yeoman, Will Giles and Michael Wilczynski to the board andMark Uren has resigned, which means that it does have the minimum required number of three directors. The finances of the software developer remain uncertain and trading in the shares is still suspended. A general meeting requisition has been withdrawn.
Average oil production from the Trinidad operations of Range Resources Ltd (RRL) in the fourth quarter of 2017 was 629 barrels a day and the current daily production is 703 barrels a day.
Premier African Minerals (PREM) did not meet its guidance on production at the RHA tungsten mine in the last quarter of 2017 and this means that it did not achieve profitable production in December. Premier has said that it would not provide any more cash unless profitability were achieved. Premier is spinning off the Zulu lithium project, which could have a value greater than Premier, and drilling programmes could be funded by offering a stake in the new company.
MAIN MARKET  
Cayman Islands-based cash shell AIQ Ltd (AIQ) (ww.aiqhub.com) is joining the standard list on 9 January. AIQ has raised £3.6m after expenses, mainly at 8p a share. The plan is to seek an e-commerce acquisition, which has a strong management and is near to cash generation.
North American oil and gas explorer and producer PennPetro Energy (PPP) acquired Nobel Petroleum UK last May, which gives it a 75% working interest in City of Gonzales petroleum leases in Texas. Nobel has secured £2m in additional funding for the leases. PennPetro joined the standard list and was valued at £17.7m at 25p a share. Former Arsenal managing director Keith Edelman is chairman.
Andrew Hore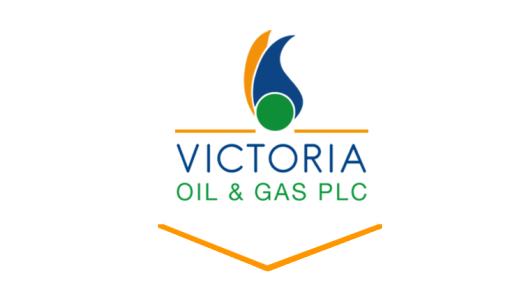 Victoria Oil & Gas VOG claims that its preliminary results for the year to 31st December show excellent progress, led by an outstanding 24% rise in gas sales from $21.4m to $ to 32.8m. The year was particularly successful at the operating level with EBITDA at $13.1m compared to the previous years $8.5m. whilst the net loss of $31.1m. compared to a $1.6m profit in the previous year, which covered only the 7 months to 31st May 2015.  The loss does not apparently merit an adjective to describe it and is blamed mainly on write downs and provisions for a land claim at Logbaba
Informa plc INF remains on track for a fourth consecutive year of growth in revenue, earnings and cashflow. Most divisions are experiencing good growth and trading and continued improvements have been achieved in performance and delivery for the first four months of the year.

The Restaurant Group RTN Like for like sales for the 20 weeks to the 21st May fell by 1.8% and total sales by 1.5% which is at least better than 2016's decline of over 3%. The current year is described as a transitional year and it certainly needs to be with last year having produced a sizeable loss after 2015's profit of £86.8m. The outlook for the remainder of the year does not look too promising with growth in passenger numbers and cinema admissions expected to moderate.
Intertek Group ITRK is on track to meet its 2017 targets with refenue for the first four months of the year up by 14.2% at actual rates or 1.8% at constant rates. Organic growth of 0.9% is described as solid and exciting growth opportunities which the company is uniquely positioned to seize, have been identified.
Daily Actions is a daily summary analysis of changes in short term actions from our Daily Recs – AIM and Daily Recs Main markets reports. This report is typically distributed before the open of trading in London.
AIM Market
ST Rec. changed
From
To
Basic Resources
 
 
Alexander Mining
Buy
Neutral
Jubilee Platinum
Neutral
Buy
Mariana Resources
Neutral
Buy
Solgold
Buy
Neutral
Sunrise Resources
Buy
Neutral
Zincox Resources
Neutral
Buy
Financial Services
 
 
FastForward Innovations
Neutral
Buy
Dragon-Ukrainian Properties & Development
Neutral
Buy
Fletcher King
Buy
Neutral
Impax Asset Management Group
Buy
Neutral
Polar Capital Holdings
Buy
Neutral
Food & Beverage
 
 
PureCircle
Neutral
Buy
Industrial Good & Services
 
 
Grafenia
Buy
Neutral
Tangent Communications
Neutral
Sell
Oil & Gas – Explorers
 
 
Chariot Oil & Gas
Neutral
Buy
Solo Oil
Neutral
Buy
Oil & Gas – Producers
 
 
Frontera Resources
Neutral
Buy
Victoria Oil & Gas
Neutral
Buy
Retail
 
 
Stanley Gibbons Group
Neutral
Buy
Technology
 
 
1Spatial
Neutral
Buy
Pennant International Group
Buy
Neutral
Main Market
ST Rec. changed
From
To
House Construction
 
 
Persimmon
Sell
Neutral
Engineering & Machinery
 
 
Vitec Group
Buy
Neutral
Food Producers & Processors
 
 
Associated British Foods
Neutral
Sell
Media & Entertainment
 
 
Photo-Me International
Sell
Neutral
Personal Care & Household Products
 
 
PZ Cussons
Buy
Neutral
Speciality & Other Finance
 
 
London Stock Exchange Group
Sell
Neutral
Support Services
 
 
John Menzies
Sell
Neutral
Transport
 
 
Easyjet
Buy
Neutral
RISK WARNING
Intellisys Intelligent Analysis Limited ('Intellisys') does not make personal recommendations. The information in this publication is provided solely to enable you to make your own investment decisions. If you are unsure about dealing in shares and other equity investments, you must contact your financial adviser as these types of investments may not be suitable for everyone. The value of stocks and shares, and the income from them, can fall as well as rise and you may not get back the full amount you originally invested. If denominated in a foreign currency, fluctuations in the exchange rate will also affect the value of stocks and shares and the income from them. Past performance is not necessarily a guide to future performance. You agree to abide fully with Intellisys' Term & Conditions, which are available to www.intellisys.uk.com
The full reports are available from Intellisys Intelligent Analysis website (www.intellisys.uk.com) by clicking on the 'Research' tab.
DISCLAIMER: Intellisys Intelligent Analysis Limited has prepared this report. Intellisys ("Intellisys") is the trading name of Intellisys Intelligent Analysis Limited. Intellisys Intelligent Analysis Limited is a provider of financial research reports that indicate the possible value of quoted company shares. The information contained within any and all of Intellisys' reports are designed to present an objective assessment of the possible value or relative value of a company and/or an actuarial sector or stock market index. Intellisys utilises as extensive as possible range of valuation tools and proprietary systems to derive its outputs. The base data for the models are derived from sources believed to be accurate but Intellisys Intelligent Analysis Limited does not warrant or guarantee the accuracy or reliability of the source data or its models and proprietary systems. Subscribers, and casual readers, should not rely upon the Intellisys' research outputs when forming specific investment decisions but should seek advice specific to their situation and investment requirements from a person authorised under the Financial Services and Markets Act 2000, before entering into any investment agreement.Intellisys Intelligent Analysis Limited has used reasonable care and skill in compiling the content of this report. No representation or warranty, expressed or implied, is given by any person as to the accuracy or completeness or accuracy of the information and no responsibility or liability is accepted to the accuracy or sufficiency of any of the information, for any errors, omissions or misstatements, negligent or otherwise. In no event will Intellisys Intelligent Analysis Limited, Intellisys or any of its officers, employees or agents be liable to any other party for any direct, indirect, special or other consequential damages arising from the use of this report.

The Intellisys Intelligent Analysis Limited and/or Intellisys reports are not directed to any person in any jurisdiction where (by reason of that person's nationality, residence or otherwise) the publication or availability of the Intellisys Intelligent Analysis Limited and/or Intellisys information may be prohibited. Persons in respect of whom such prohibitions apply must not access the Intellisys Intelligent Analysis Limited and/or Intellisys reports. Neither this document, nor any copy in whatever form of media, may be taken or transmitted into the United States, Canada, Australia, Ireland, South Africa or Japan or into any jurisdiction where it would be unlawful to do so. Any failure to comply with this restriction may constitute a violation of relevant local securities laws. Recipients of Intellisys Intelligent Analysis Limited and/or Intellisys reports outside the UK are not covered by the rules and regulations made for the protection of investors in the UK.

Any user distributing information taken from any Intellisys Intelligent Analysis Limited or Intellisys report and/or the Intellisys website, in whatever form, to any other person, agrees to attach a copy of this Disclaimer and the Terms and Conditions of Use pages and obtain the agreement of such other person to comply with the terms set forth.

Intellisys' published reports are published for information purposes and only available to market counterparties, high net-worth and sophisticated individual investors.

No Intellisys report constitutes an offer or invitation to trade, sell, purchase or acquire any shares or other financial instruments in any company or any interest therein, nor shall it form the basis of any contract entered into for the sale of shares or any other financial instrument in any company.

Intellisys Intelligent Analysis Limited believes that the information within each and any of its reports to be correct, but its accuracy or completeness cannot be guaranteed. No representation or warranty, expressed or implied, is given by any person as to the accuracy or completeness of the information and no responsibility or liability is accepted for the accuracy or sufficiency of any of the information, for any errors, omissions or mis-statements, negligent or otherwise.

Intellisys Intelligent Analysis Limited (including its Directors, employees and representatives) or a connected person may have positions in or options or other financial instruments on any of the securities mentioned within a report, and may buy, sell or offer to purchase or sell such securities from time to time, subject to restrictions imposed by internal rules.

Subscribers, and casual reader, are reminded that the value of any financial instrument may go up or down and that past performance is not necessarily a guide to future performance.

Intellisys Intelligent Analysis Limited is not registered with or regulated by any financial regulatory authority and does not offer, provide or purport to provide or offer investment advice. Intellisys Intelligent Analysis Limited can be contacted at Woodfield Cottage, The Street, Mortimer, Berkshire, United Kingdom RG7 3DW.