Home » Posts tagged 'via developments'
Tag Archives:
via developments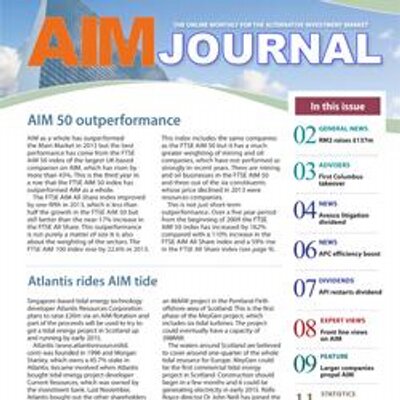 ISDX
Brewer Shepherd Neame (SHEP) reported record results for the year to June 2016. Revenues increased by 1% to £139.9m, while underlying pre-tax profit was 11% higher at £10.3m. The growth in revenues and profit came from the managed pubs business. The brewing division reported a lower profit due to the loss of the Kingfisher brewing contract and higher costs of the water treatment plant. The final dividend is 3% higher at 22.05p a share, making a total for the year of 27.5p a share.
Crossword Cybersecurity (CCS) is starting to build up its revenues from products created in partnership with a number of UK universities. Distributors are being appointed for the cyber risk product Rizikon which is based on research by City University. In the six months to June 2016, revenues were £164,000 – eight times the previous twelve months. The loss was £403,000. There was £668,000 in the bank at the end of June 2016, which is slightly more than the cash outflow in the first half. Boss Tom Ilube was on the panel for the cyber security seminar held at ICAP's headquarters last Wednesday.
Blockchain businesses investor Coinsilium Group Ltd (COIN) reported revenues of £196,000 and a loss of £270,000, including an impairment charge of £120,000, in the first half of 2016. There was nearly £164,000 in the bank at the end of June 2016. There are investments valued at £1.67m in the balance sheet.
Residential property developer Via Developments (VIA1) has issued a further £1m of 7% debentures 2020. This takes the total issued to £4.5m.
London Nusantara Plantations (LNPP) has identified potential oil palm estates investments in east Malaysia. The company has acquired an 11% stake in 404 hectares of land to use for oil palm cultivation. There is nearly £162,000 in the bank. Acquisitions will be funded by a mix of debt and equity.
Incubator company Milamber Ventures (MLVP) has become involved with 15 companies and one of these, Knowledge Motion, has signed a seven figure deal with Pearson. Milamber has the rights to 5% of Knowledge Motion. There was £289 in the bank at the end of March 2016 and the NAV was £291,000. Since then, a further £45,000 has been raised. Service and success fees plus grant-related revenues mean that this years revenues should be much higher than the £70,000 reported in the year to March 2016.
White Fox Ventures Inc is subscribing for $2.35m of shares in Australian minerals explorer NQ Minerals (NQMI) in seven tranches over six months. The issue price is 11.1 cents (8.4p). White Fox has already subscribed for $150,000 worth of shares. White Fox (www.whitefoxventures.com) is an OTXQB-traded company and this is the first of a number of strategic investments planned by the company. The company is also seeking acquisitions and its current activity is educating people how to make money.
AIM
Electricity and gas supplier Yu Group (YU.) could reach profitability in the second half of 2016. Even before it moved into profit Yu is paying a maiden dividend of 0.75p. A growing dividend is planned. Yu is still building up its revenues and they were £5.1m in the first half of 2016 but higher operating expenses meant that there was an underlying interim loss. Yu could become highly cash generative. It is expected to end 2016 with cash of £6.6m and this could rise to £10.3m a year later.
Bond International Software (BDI) has recommended the increase Constellation Software bid of 115.5p a share, which is near to the 116p-118p a share the company expects to distribute to shareholders if it were wound up. The bid provides a certain outcome whereas there is a risk that the total distributions could be lower. However, if there is a majority vote at the upcoming general meeting to agree to the sale of the remaining businesses the offer will lapse. That would mean that the proposed acquirer would have to be paid up to £350,000 due to the deal falling through.
Sinclair Pharma (SPH) was undergone significant changes in the past year but it has still to enjoy the benefits of some of these. It does have cash of £24.4m following the disposal of non-core activities in order to concentrate on aesthetic treatments. Sales are growing internationally but the taking over of distribution in Brazil and the US distribution deal for Silhouette InstaLift will make more significant contributions in a year or two. The latter will require a lot of investment in the coming year or so but it should help Sinclair to move into profit in 2018.
Structural steel supplier Billington Holdings (BILN) is continuing its recovery and the acquisition of Shafton Steel Services, which is based five miles away from the head office, enables Billington to increase its capacity. In the six months to June 2016, revenues improved from £24.5m to £27m, while pre-tax profit edged ahead from £1.7m to £1.74m after redundancy costs. The pre-tax profit margin is back above 6% but there is still more potential for recovery. Strong cash flow meant that cash more than doubled to £6.24m. There will be some additional capital investment required to increase capacity. The order book continues to grow.
Mobile payments processor MiPay (MPAY) is being used to process an increasing number of transactions, although interim revenues were affected by a change in terms with a large customer. The good news is that although revenues were 7% ahead at £1.6m, gross profit was one-third higher. Combining that with lower overheads means that the operating loss was reduced by three-quarters to £250,000. Clients are attracted by MiPay's ability to reduce the risk of fraud. There should be £3m of net cash at the end of 2016. MiPay could make a small profit in 2017.
Fund manager Miton Group (MGR) increased its funds under management to £2.54bn by the end of June and that was despite an outflow from the CF Miton UK Value Opportunities Fund. The figure has risen further to £2.71bn since then. In the six months to June 2016, pre-tax profit recovered from £800,000 to £3.1m. Net cash was £18.4m at the end of August 2016.
Mortice Ltd (MORT) says that its UK facilities management business has been appointed to a £60m framework contract with London Universities. The contract for cleaning and associated services is for a three year period. Those companies on the framework will be invited to bid for individual contracts. Mortice's subsidiary is the only company that has been appointed to all three parts of the framework.
Fishing tackle and consumables retailer Fishing Republic (FISH) grew its first half revenues by one-third to £2.5m. This was via a combination of organic growth and new store openings, although these newere sites are still building up trade. Online sales were weaker as management moved the focus away from third party sites to its own branded website. That will help margins in the medium-term. Underlying pre-tax profit edged up from £149,000 to £157,000. Two more stores will open in the second half. Investment in new stores will hold back this year's profit whih is expected to rise from £305,000 in 2015 to £404,000. Earnings per share will decline because of the recent share issue but that cash is being put to work and the benefits should show through next year.
Talent management technology and services provider NetDimensions (NETD) remains on track to move into profit next year. Higher margin licence sales rose during the first half but overall interim revenues were slightly lower at $10.5m. Recurring revenues are more than two-thirds of total revenues. Full year revenues of $26.6m and a loss of $400,000 is forecast. In 2017, a profit of $1.2m is expected on revenues of $31.5m.
Coins investor Avarae Global Coins (AVR) plans to ditch its AIM quotation and it is offering to buy back 16.16 million shares at 11.5p each. It plans to buy back the same number of shares after it leaves AIM. High quality coin prices are plateauing and a small loss was made in the year to March 2016. There is no dividend. There was a cash balance of £570,000 at the end of March and the NAV was 14.6p a share.
Project management services provider Styles & Wood (STY) is paying an initial £2m in cash and shares for Keysource, which will boost the group's expertise in projects for critical facilities and data centres. The deal will be earnings enhancing next year. In the six months to June 2016, Styles & Wood improved its underlying pre-tax profit from £200,000 to £500,000, although the business is second half weighted so the full year outcome will be much higher.
MAIN MARKET
AIM-quoted Kibo Mining (KIBO) is reversing the Imweru and Lubando gold projects into standard list shell Opera Investments (OPRA). Kibo will receive 61 million shares in Opera at a notional price of 6p each for the Tanzania-based projects. Imeru could be producing gold in 18 months. An AIM admission document is expected to be published before the end of November and at least £1.2m will be raised at 6p a share. The Opera share price has slumped from 10p to 4.38p since it floated in April 2015. Two previous acquisitions have fallen through. It will be interesting to see whether Opera will change its name to Katoro Gold Mining.
Andrew Hore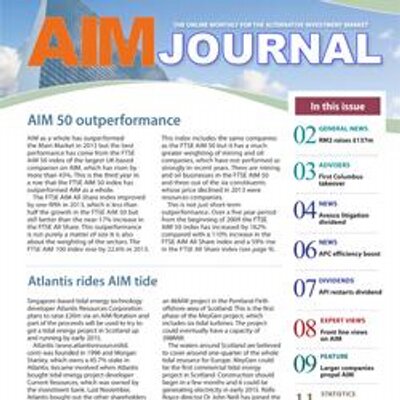 ISDX
Guild Acquisitions (GAQO) has invested £30,000 in NOMAN Ventures Ltd, which is seeking investments in areas such as block chain, artificial intelligence, drones and virtual reality. The cash is being invested in convertible loan notes that will either be convertible at a 40% discount to the share price of the next fundraising of at least £250,000 or after 12 months. Guild plans to ask its shareholders to vote to change its name to Kryptonite 1.
St Marks Homes (SMAP) increased its NAV to 137p a share by the end of June 2016. A Richmond development was completed in March and three sales have been completed since June. Sutton and St Margarets sites will be completed this month, with all of the Sutton residential units already sold and the commercial space under offer. The merger with St Marks Contracts Ltd happened after the period end. Carbury Property Holdings has increased its stake in St Marks to 19.1%.
Via Developments (VIA1) says that it expects to start generating revenues in the final quarter of 2016. Cash raised from debenture issues has been used to buy three development sites – two in Manchester and one in Luton – costing £4.1m and with a development value of £18.3m within 18 months.  The marketing of the first development in Manchester has begun. The company says that it is seeing more interest from foreign investors since the EU referendum. Via Developments has issued more ordinary shares but Pyramid Court Investments Ltd, which is owned by John Kahn, still holds 100% of these unquoted shares.
Secured Property Developments (SPD) has agreed to lend £600,000 for development finance to Space Property, which is 29.15%  owned by Secure Property Developments director R Shane. This means that shareholders have to agree to the deal. The cash will lent for 12 months at 10.2% a year and it will be secured on a freehold commercial property in York. Secured Property Developments had £760,000 in the bank following the sale of its property asset.
Black Sea Property (BSP) has joined ISDX and 50,000 shares were traded at 0.01p each on the first day of trading (31 August). The former AIM company has a new strategy, which is to build up a portfolio of Bulgarian property assets. This could be residential, commercial or hotel properties, or it could be investments in distressed companies that need to be restructured.
Diversified Oil & Gas (DOIL) has raised a further £715,000, taking the value of bonds in issue to more than £10.6m. That is after buying back £197,000 worth of 8.5% unsecured bonds from a bondholder fund.
Crossword Cybersecurity (CCS) has appointed former chief of the secret intelligence service Sir Richard Dearlove as non-executive chairman.
ISDX is hosting an event called Cyber Security Risks: Threats to Publicly-Traded Companies and the Capital Markets on 21 September. The networking and panel session will be led by a team of experts and cover the current cyber security landscape and how public companies can prepare themselves for potential cyber attacks. The event starts at 8.30am and will be held at 2 Broadgate in London.
AIM
EMIS (EMIS) reported flat interim revenues but profit improved. The GP and pharmacy software operations grew their profit but the specialist operations produced disappointing results due to the extra costs for taking on additional contracts. There were cost savings in the first half and the benefits will start to come through in the second half. Full year profit is expected to improve from £36.1m to £39.3m even though revenue forecasts have been shaved.
Facilities management and security services provider Mortice (MORT) grew its revenues by 51% to $133.5m in the year to March 2016 and even if acquisitions are stripped out underlying growth is still 13%. There were initial contributions from the UK and Singapore businesses acquired during the year but they will make a much bigger contribution this year – particularly as the UK facilities management business has won a major contract. India remains the main revenue generator but further acquisitions are likely. There should be a large increase in pre-tax profit in 2016-17 – house broker finnCap forecasts $4.2m.
Surgical instruments developer and supplier Surgical Innovations (SUN) has returned to profit at the operating level and there is still scope to improve gross margin. A small pre-tax profit is expected for the full year as new product launches boost second half sales. A sharp fall in inventories and debtors has helped to cut net debt to around £700,000. The underlying business is back on a firmer footing and management can turn its attention to building up the group via acquisition.
Bond International Software (BDI) says that it has received a bid approach from ESW Capital but no figure has been put on the potential offer. The Bond board has advised shareholders not to accept the Constellation Software bid of 105p a share. The offer document has been sent to shareholders.
MAIN MARKET
Investment in new products is starting to pay off for BATM (BVC) but the real benefits are unlikely to show through until next year's figures. BATM reduced its interim loss and it is on course to move back into profit this year. Revenues declined in the first half because of reducing sales of legacy products, particularly in the networking sector, but newer products will boost second half revenues. The diagnostics business grew its revenues and it has secured a partner in China. A pre-tax profit of $2.7m is forecast for 2016 and that profit should double in 2017 as the newer products build up sales.
Cathay International Holdings (CTI) has investments in China-based healthcare businesses and a hotel.  Revenues dipped slightly to $61.1m but higher gross margins meant that the company swung from loss to profit in the six months to June 2016. The main improvement came from 50.5%-owned Lansen. Trading would have been even stronger but for the decline in the RMB.
Gulf Keystone Petroleum (GKP) has launched an open offer to raise £19.1m at 0.8314p a share as part of its restructuring. The open offer closes on 15 September.
ISDX 
Leni Gas Cuba (CUBA) starts trading on the ISDX Growth Market on 2 November, having raised £200,000 at 5p a share. Directors Donald Strang and Jeremy Edelman invested £50,000 and £25,000 respectively, while a further £50,000 was raised via the Teathers app. This cash paid for part of the £326,000 of admission and fundraising costs. LGC had already raised £4.525m prior to the flotation. Most of this cash was raised at 2p a share but the majority of shares in issue at the end of July 2015 were issued at 0.01p a share. Pro forma cash is £3.29m and investments of £829,000 give a NAV of £4.1m, compared with a market value of £24.7m at 5p a share. The board have total annual salaries of £340,000.
Another Lenigas company Rare Earth Minerals (REM) has gained an ISDX quotation on top of its AIM quotation, while UK Oil & Gas, where Rare Earth chief executive Kiran Morzaria is finance director, is expected to join on 12 November.
Via Developments (VIA1) is raising up to £3.5m via an issue of 7% debenture stock, which lasts for five years, and trading should commence on 5 November. Manchester-based Via, which is a 100% owned subsidiary of Pyramid Court Investments, will focus on residential developments and has already identified two development sites. The strategy is to acquire projects with planning permission.
Additional contracts in the energy to waste area have more than offset the cyclically weak revenues from the water sector for Field Systems Designs Holdings (FSD). In the year to May 2015, revenues improved from £12m to £14.4m, while pre-tax profit increased from £157,000 to £207,000. There is £1.32m in the bank and net assets are £2.34m. At 15.5p (14p/17p) a share, Field is valued at £900,000 – less than cash in the bank.
Energy efficiency products supplier Sandal (SAND) reported a 14% increase in annualised revenues in the year to May 2015.  Sandal made a loss of £317,000 on revenues of £3.34m. Overheads have been cut but marketing and development spending has increased. There was £348,000 in the bank. Sandal has introduced a 20% discount scheme for shareholders.
Trading in BWA (BWAP) shares has been suspended ahead of a potential logistics acquisition. It appears that the acquisition will require much more cash than BWA currently has so additional funds will be required.
Social media software developer Ganapati (GANP), which switched from GXG to ISDX, has reported figures for the year to July 2015. The loss of £178,000 was slightly lower than the year before. Puzzlingly, Ganapati claims to have net assets of £12.2m, but this does not include non-current liabilities/loans of £12.6m so there are really net liabilities.
All Star Minerals (ASMO) has relinquished its remaining exploration asset and 55.21%-owned Blue Doe Gold is being liquidated. All Star will receive its share of Blue Doe's stake in ISDX-quoted NQ Minerals, which is 5.521 million shares. This is currently worth £704,000. At 0.15p (0.1p/0.2p) a share, All Star is valued at £1.2m. All Star has amended the terms of the £20,000 convertible loan note provided by Valiant Investments so that the loan matures in May 2016 and has an annual interest charge of 20% and a conversion price of 0.14p a share. All Star subsequently issued 4.55 million shares (at 0.1p and 0.14p a share) to Valiant in lieu of £5.565 interest.
Former Globo boss Konstantinos Papadimitrakopoulos resigned as a director of Hellenic Capital (HECP) soon after his departure from Globo, following revelations about its accounts. It is unclear whether he still owns 16.2% of Hellenic, which floated as a shell in April 2008 but has never managed to secure a reverse takeover deal. The remaining director is Sanlam Securities corporate finance director Gavin Burnell, another former director of Globo. There was £86,000 in the bank at the end of June 2015 – Hellenic raised £419,000 after expenses when it floated. At 0.3p (0.2p/0.4p) a share, Hellenic is capitalised at £186,000.
AIM 
Cancer drugs developer Sareum (SAR) had £1.48m in the bank at the end of June 2015 and this will be enough to finance operating costs and the phase I trials for potential cancer treatment Checkpoint Kinase 1 (CHK1). Two clinical trials are planned to assess the safety and determine dose levels. The first trial will assess the effectiveness in combination with chemotherapies and the other will assess the compound on its own as a treatment for various cancers. Prior to the start of the clinical trials, Sareum will pay £797,500 to cover their cost. There are two other programmes which are not as advanced. A £140,000 grant has been obtained for a one year project based on the TYK2 inhibition-based potential cancer treatment.
Residential property developer Telford Homes (TEF) is raising £50m at 360p a share so that it can finance the acquisition of additional development sites. The cash should be spent over the next two years. In the six months to September 2015, a profit of around £19m is expected. The new shares will dilute short-term earnings and Telford says that it will pay more than one-third of earnings as dividends to offset dilution. The plan is to be making a profit of £45m a year by 2018-19.
Pantheon Resources (PANR) has successfully completed its flow testing of the VOBM#1 well in Polk County, east Texas. Pantheon has a 50% working interest in the well, which flowed natural gas at a stabilised rate of 6,145 Mcf per day and 504 barrels of oil per day. This equates to gross production of more than 1,500 barrels of oil equivalent per day. Pantheon believes that the prospective resource could be higher than the current estimate of 1.4MM barrels of oil equivalent. Environmental and other permissions are required before any sales are made and this could take until next February. Operating costs are relatively low so this should be a good cash generator.
Skin cancer treatment developer Biofrontera AG (B8F) intends to launch a one-for-four open offer and placing at a maximum price of €2.50 a share. This will raise up to €14.7m. The final share price will be determined by the volume-weighted average price through the XETRA electronic trading system between 28 October and 4 November, minus a discount. The cash will be used for clinical studies and marketing.
MAIN MARKET 
Oil and gas shell Upland Resources (UPL) has joined the standard list, having raised £1.3m at 1p a share. This raised £1.11m net of £190,000 expenses. Upland had previously raised nearly £400,000 after expenses and there was £169,000 left in the bank at the end of March 2015. Derbyshire-based Upland has already applied for UK onshore exploration blocks and is seeking acquisitions. Chief executive Dr Stephen Staley previously founded Fastnet Oil & Gas and Independent Resources. He receives a salary of £125,000 a year based on 108 hours worked each month. The share price rose to 1.3p but ended the week at 1.08p, which values Upland at £2.3m – slightly less than twice the cash pile.
ANDREW HORE