Home » Posts tagged 'uven'
Tag Archives:
uven
NEX EXCHANGE   
Shareholders have agreed to the proposed broadening of investing policy for Sativa Investments (SATI) and the first acquisition under the new policy is George Botanicals. Sativa paid £415,000 in cash and shares for the UK-based wholesaler and distributor of cannaboid medicinal products, including CBD oil. The company is being acquired from the interests of Sativa chief executive Geremy Thomas.
Gas and electricity supplier Good Energy (GOOD) says that this year's results will be weighted towards the first half because of the cold weather earlier in 2018. There will also be increased investment in the sales team and a digital app in the second half. Good supplies more than 70,000 homes and less than 1% of the business market.
Wishbone Gold (WSBN) nearly doubled its revenues to $8.2m in 2017. There is $257,000 in the bank.
Pelican House Mining (PHM) has bought a 15% stake Mighty Oak Explorations, which has three licences to explore for cobalt and two to explore for lithium in Uganda.
NQ Minerals (NQMI) says the commissioning of plant for the Hellyer project is on course for August. The mine is a few months away from production.
Block Commodities (BLOC) has raised £165,000 at 0.035p a share. The cash will help to finance the launch of a pilot blockchain project in Uganda.
AIM   
Alliance Pharma (APH) is acquiring the marketing rights to Nizoral, an anti-dandruff shampoo brand in Asia Pacific, for £60m. Alliance raised £34m at 91p a share. The rights being acquired, which cover 15 countries, generated net sales of £18.5m in 2017. They would have generated pro forma EBITDA of £7.1m.
Shoe retailer Footasylum (FOOT) has followed up the announcement of its exit from the FTSE AIM 100 index with a set of results that mean it is likely to be a long time before it gets back in the AIM 100. Peel Hunt has reduced its 2018-19 pre-tax profit forecast by one-quarter to £5.3m. Footasylum has been hit by discounting and the weak consumer market. Rental costs are higher than expected.
Social housing software and services provider Castleton Technology (CTP) continues to grow sales to new and existing customers. Two-fifths of customers take more than one product. Full year revenues were 15% ahead at £23.3m with organic growth of 13%. Net debt was 30% lower at £6.3m. There is a contracted backlog of £26.8m.
Frontier IP (FIPP) has taken a 24% stake in Cambridge Material Testing, which is developing software and hardware to measure material characteristics of metal components. The non-destructive tests are quick and require small samples.
Northbridge Industrial Services (NBI) has raised £2.5m at 125p a share. Northbridge will use £1.05m to pay the deferred consideration for the Tasman acquisition. This was originally due in January 2016 and has been incurring an annual interest charge of 8%. The rest of the cash will be invested in rental equipment as demand recovers. Gearing will fall below 20%
Rose Petroleum (ROSE) has published a maiden contingent resource for its interests in the Paradox Basin, Utah. The competent persons report shows a net 2C contingent resources of 12.3mmboe with gas accounting for nearly one-quarter of that resource. A post-tax NPV of $86.9m has been estimated. This assumes a 75% success rate for wells drilled and a recovery of up to 550,000 barrels per well. Each horizontal well is expected to cost $7m. These estimates are based on less than one-quarter of Rose's acreage.
Myanmar-focused social media platform operator MySQUAR Ltd (MYSQ) is acquiring MyPay Myanmar for £1m in cash and 72.5 million shares issued at 1.38p each. An issue of unsecured convertible bonds has raised £2.22m. Bid talks have been terminated.
Touchstone Exploration Inc (TXP) has extended its credit facility for a further year. The $15m facility lasts until November 2022. The existing oil and gas assets in Trinidad are generating cash and this is also helping to fund the drilling of 12 wells this year. Next year, an exploration well will be drilled on the Ortoire block.
Michael Rowan is switching from chairman to chief executive at Active Energy Group (AEG) and the previous chief executive will focus on developing the forest management operations in North America and CoalSwitch in Poland.
Trading in the shares of URA Holdings (URA) has been suspended because it has not completed a reverse takeover. URA has signed heads of agreement to acquire Entertainment AI Ltd, which has developed tagging technology that enables viewers of video clips to purchase items in the video. It also owns the GTChannel, which runs automotive-related channels across YouTube generating revenues from advertising.
Project management services provider Progility (PGY) plans to cancel its AIM quotation. Praxis, which owns 64.75% of the company is backing the move. There is total support from shareholders owning more than 81% of the company so the cancellation is a foregone conclusion. Praxis is offering 55p a share for shares it does not own.
N4 Pharma (N4P) is making good progress with its therapeutic nanoparticle platform Nuvec. There should be results from studies in he fourth quarter. N4 is conducting studies to identify human cell types that are most responsive to Nuvec. The Sildenafil MR Viagra reformulation commenced a proof-of-concept trial in April and the results are expected in August.
Uvenco UK (UVEN) continues to hold discussions with its main creditor following the placing of its vending machine subsidiaries in administration. Those assets were sold for £1.8m and Uvenco is left with net debt of £1.6m.
Industrial equipment distributor Slingsby (HC) (SLNG) says that a stronger April and May means that sales are 1%lower in the first five months of the year. Compared to a 6% shortfall in the first quarter. Pre-tax profit is also slightly lower. Net debt was £1.4m at the end of May 2018.
Duke Royalty Ltd (DUKE) has increased its interim dividend by 17% to 0.7p a share. The dividend will be paid on 12 July.
RA International Group Ltd provides services to remote locations and it wants to raise £18.8m when it joins AIM. In 2017, RA generated revenues of $53.3m and profit of $13.7m, up from $5m the previous year.
MAIN MARKET    
Oil and gas explorer Upland Resources Ltd (UPL) has completed a placing raising £3m at 2.5p a share. The cash will help to fund the drilling of a well at Wick in the UK and finance potential ventures in Sarawak and North Africa.
Beauty and personal care products supplier InnovaDerma (IDP) continues to find trading tough and it will report a full year pre-tax profit that is £650,000 lower than expected. Revenues will increase from £8.9m to £11m. finnCap had forecast a 2017-18 pre-tax profit of £2.4m on revenues of £13.8m following the 2016-17 full year figures. Last October, InnovaDerma raised £4.4m at 276p a share and that has helped to shore up the balance sheet.
Stewart and Wright (STE) is offering to buy 21.5% of its share capital at 590p a share as part of the cancellation of its listing. That is a 7% discount to NAV. There has been one trade in the shares so far this year. The property investor has been hit by the downturn in the high street.
Pembridge Resources (PERE) is trying to raise $40m and prior to that there will be a ten-for-one share consolidation. The cash will finance the acquisition of Minto Explorations from Capstone Mining, which will cost $37.5m in cash plus shares that would give Capstone 9.9% of Pembridge. Minto is a copper producer in the Yukon. The deal could be completed by the end of July.
Tom Charlton has increased his stake in North Midland Construction (NMD) from 8.4% to 9.4%.
Andrew Hore
Seeing Machines Ltd SEE has been hit by its manufacturing partner delaying delivery of a number of units by some six weeks. Sales of these units have been agreed but the delay means the resulting sales revenue will not now be received within the current financial year. Sales revenue is now expected to be between A$30 to A$35m instead of the anticipated A$38 to A$43m.but this still represents a doubling of last years sales.
SigmaRoc plc SRC reports a strong year in 2017 as it exceeded expectations. The losses of 2016 were all turned into gains with 2017 EBITDA rising by 37% on sales up by 11% and on an underlying basis 2016's loss of £2.4m. was turned into a profit before tax of £2.6m. whilst earnings er share came in at 2p. compared to a loss of 1.4p. The company says that it has now established a solid platform for growth.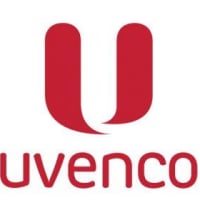 UVENCO UK plc UVEN announced a week ago that it was in discussion with a third party about a possible sale. However it has now announced that the third party is no longer interested  in buying any of its trading subsidiaries as a going concern. Instead it has made an offer to acquire the assets only or alternatively acquire Drinkmaster only, as a going concern.The Board is meeting its advisors today.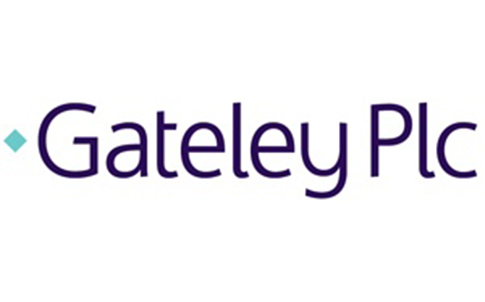 Gateley Holdings plc GTLY updates that second half trading has remained strong with the Property and Corporate Businesses each recording not less than 15% fee growth. Revenue for the year to 31st April is expected to be 84m.as against 77.6m in 2017 and It is anticipated that the final dividend will be in accordance with stated policy of distributing up to 70% of after tax profits.
Beachfront Property for sale in Greece;   http://www.hiddengreece.net