Home » Posts tagged 'unite group'
Tag Archives:
unite group
IG Group Holdings plc IG reports record revenue, operating profit and earnings for the year to the 31st May with strong growth across all regions and products. It is proposed that dividends for the year be increased by 34%, with a final payment of 33.5p per share bringing the total to 43.2p. The outlook for 2019 is not as bright as revenue  will be lower than in 2018, reflecting the impact of the regulatory changes in the UK and EU.  Operating expenses are also expected to increase. A return to growth is expected in the following year.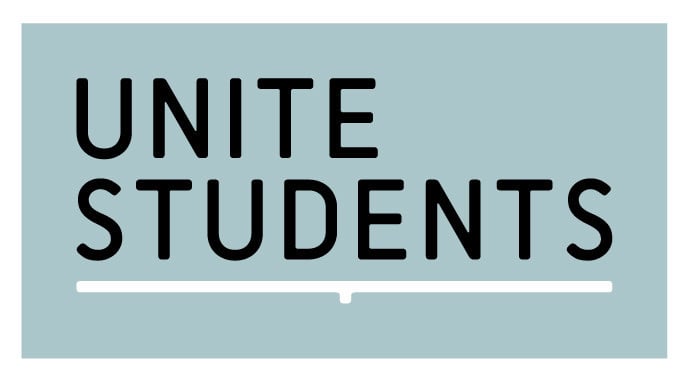 Unite Group plc UTG The first half of 2018 has been another active and successful period with reservations at record levels.  91% of beds already reserved for the 2018/19 academic year and like-for-like rental growth is expected to be within a range of 3.0-3.5%. Profit before tax for the six months to the 30th June rose by 70% and the interim dividend is to be increased by 30%.
Drax Group DRX Performance in the six months to the 30th June was impacted, by two unplanned outages. Despite this last years statutory operating loss of £61m. was turned into a profit of £12.m and the statutory loss before tax of £104m fell to £11m. The reported basic loss per share which stood at 21p in the first half of 2017, fell to 1p. per share. The interim dividend is to be increased to 5.6p per share, a total of  £22.4 million compared to 2017's £20m. The full year dividend is expected to total £56m
Fevertree Drinks FEVR Enjoyed further strong UK growth in the six months to the 30th June. Revenue rose by 45%. andaAdjusted EBITDA by  35% and the interim dividend was increased by 40% to 4.22p per share. The major progress made in the first half leads the company to believe the outcome for the full year will be comfortably ahead of expectations."
Beachfront villas & houses for sale in Greece;   http://www.hiddengreece.net
News In Brief FTSE 100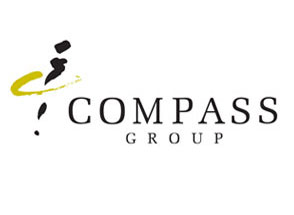 Compass Group CPG is continuing to have a good year with like for like revenue up 3.9% in the third quarter and accelerating. North America is producing strong new business and the business environment in the Rest of the World, is improving.
ITV plc ITV Total external revenue for the half year to 30th June fell by 3.0% but the broadcast business remains robust and full year 2017 guidance remain unchanged. The interim dividend is to be increased by 5%
GKN plc GKN Sales rose by 15% in the half year to 30th June and both profit before tax and earnings per share were up by 14%. The interim dividend is to be increased by 5%. Investment in technology is continuing.
Hammerson plc HMSO joins its FTSE friends with a 5% increase in its interim dividend after a strong set of results for the half year to the 30th June. Net rental income rose by 9.7% and basic earnings per share by 74.9%
3i Group III had a busy first quarter with a good portfolio performance and a total return of 4.!%. The economic back ground is improving and the weakness of sterling added a 68m foreign exchange gain during the quarter.
FTSE250
Unite Group UTG had a highly active and successful first half resulting in the interim dividend being hiked by 22%, after a strong financial performance. Profit before tax fell from 122.8m to 83.9m due to a lower revaluation surplus.
AIM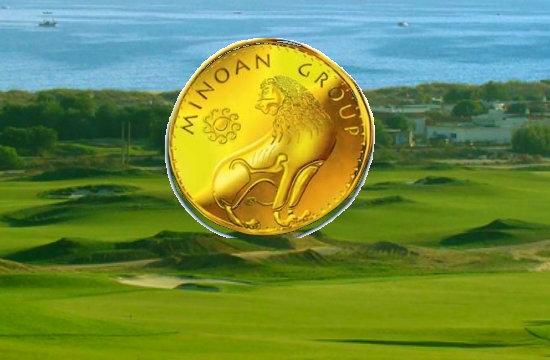 Minoan Group MIN claims it is about to enter the most rewarding period in its history. It has successfully fought the appeal against the grant of planning permission for its major project in Crete and in Travel and Leisure group profit has risen by 35% at EBITDA level for the six months to the 30th June..
As recently as mid January Stanley Gibbons (SGI) said that it would be comparatively unattractive to raise by way of new equity the 10m funding, which it desperately needed. So here we are less than 6 weeks later and guess what? The funding is being raised by way of new equity. Otherwise it would be unable to repay its additional overdraft facility of 6m., by the end of March.
The nonsense does not end there. The company now expects to make a full year loss of between 1 and 2m. due to lower revenues and failing to achieve the planned cost savings.
The auditors have resigned because the risks and uncertainties of doing the audit, exceed what they regard as acceptable.  Unfortunately the board still seems to be in situ and senior management is still clinging on but for what purpose, one can only guess.
Ladbrokes (LAD) has slashed its 2015 dividend by 66.3% as profit before tax plummets by 46.4% and group operating profit by 35.7%.  It claims that this is a good start to the delivery of its new strategy.
Drax (DRX) has decimated its final dividend with a cut from 7.2p to 0.6p meaning that 2015 total dividends have halved from 11.9p to 5.7p.  Earnings per share are down 52% from 23.7p to 11.3p. The disastrous performance is all due to severe market deterioration and believe it or not, difficult regulatory challenges.
As on every bad day, there is some good news and of course it comes from the property sector, where else? Unite Group (UTG) which now has 46,000 operational student beds is raising its full year dividend by 34% to15p after profit before tax soared from 108.4m. to 388.4m and earnings per share rose by 66%
Croda International (CRDA) also delivers good news with record sales and pre tax profits. The full year dividend is being increased by 5.3% in addition to which a special dividend of 100p has already been paid. The company made strong progress, driven by innovation and by sales growth in all four divisions and in all its geographical regions.
Looking for a villa in Greece;   http://www.hiddengreece.net