Home » Posts tagged 'UCL'
Tag Archives:
UCL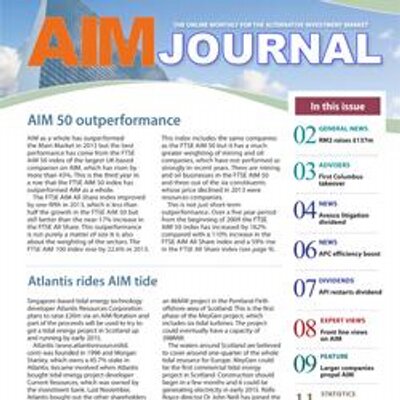 NEX / ISDX
There was a sharp improvement in operating profit from £120,006 to £213,657 at Hydro Hotel, Eastbourne (HYDP) in the year to October 2016. Revenues improved from £3.13m to £3.21m, while gross margin jumped from 9.9% to 13.6%. Pre-tax profit rose from £133,576 to £224,352. Improved marketing has helped to boost trade but the hotel will be hit by increases in the national living wage. Further refurbishment is panned at the hotel. Strong cash generation has increased the cash position from £651,000 to £1.39m. The second interim dividend is being raised from 12p a share to 14p a share, taking the total to 21p a share, up from 18p a share.
Rail track technology supplier Wheelsure Holdings (WHLP) reported an increased loss in the year to August 2016 because of higher admin expenses. Pre-tax loss moved from £228,000 to £262,000. Revenues increased by 21% to £290,000 even though London Underground orders have been delayed by budget restrictions. Orders have been received since the year end. Wheelsure has issued shares at 1p in lieu of £14,000 of commission owed to the company's Italian agent, which has generated the first order for track equipment incorporating Tracksure.
Ashley House (ASH) remained profitable in the six months to October 2016 even though trading conditions were tough and there remains uncertainty about government funding for supported housing. It does appear likely though that there will be increasing demand for extra care housing schemes. Interim revenues were flat at £10.7m and the gross margin was much lower. The underlying pre-tax profit was halved to £200,000. Full year profit is still forecast to rise from £1.2m to £1.5m but this depends on three schemes reaching financial close by April.
Building projects manager and developer Formation Group (FRM) maintained its pre-tax profit at £2.2m in the year to August 2016, even though the recognised profit share from the development at Norwich House in Streatham fell from £2.42m to £1.42m. Group revenues were one-quarter higher at £29.4m helped by sales of apartments at Iverson Road, London N6. There was also a £1.02m post-tax write back relating to past properties. NAV increased from £7.6m to £10.4m. Since the year end, cash has been received from disposal proceeds, which will reduce net debt from £3m.
Mechan Controls (MECP) has appointed administrators from Leonard Curtis to its subsidiary PJO Industrial, following a deterioration in its prospects. PJO supplies mining and pipe laying equipment. Mining demand has been weak. PJO was hit by a bad debt in 2015 and lost £206,000, while net liabilities were £514,000.
Forbes Ventures (FOR) has raised £530,000 from Gravity Investment Group at 0.3p a share. Gravity has a 60.8% shareholding in Forbes. The bulk of the cash will be invested in £500,000 worth of 12%, two-year convertible loan notes in residential care provider Primus Care, where Gravity director Chris Bateman is on the board. The conversion price will be 80% of the fair market value of an ordinary share.
There was further fundraising activity last week. NQ Minerals (NQMI) has raised £125,000 at 7p a share in order to finance working capital. Energy efficiency products supplier Sandal (SAND) has raised £52,000 at 28p a share. Milamber Ventures (MLVP) executive chairman Andy Hasoon has invested a further £16,300 in the technology investment company at 13.55p a share. Property investor Etaireia (ETIP) has generated £10,000 from the issue of shares at 0.09p each.
United Cacao (UCL) has raised further concerns about former chairman Dennis Melka. This involves a number of loans which were not previously disclosed. It also turns out that the small farmer programme has planted 70 hectares and not 194 hectares as said in the interim figures. The Peru-based cacao plantation operator has extended the exclusivity agreement with existing investors, in order to try to secure the long-term financial viability of the business, to 31 March. Cash is being raised from bond issues at large discounts. Just over $515,000 has been raised from the issue of $3.45m of nominal value bonds with a 7% coupon. One of the company's directors will invest a further $40,000 at 18 cents per $1 bond.
AIM
Scientific instruments manufacturer Judges Scientific (JDG) had a strong end to 2016 and order intake grew organically by 3% during the year. This was too late to benefit the 2016 figures where slow orders and manufacturing problems had led to disappointment and pre-tax profit is expected to fall to £7.1m. Earnings per share will fall by nearly one-quarter to 82.8p a share. That is line with previously downgraded expectations. The year has started with an order book lasting 13.9 weeks and there are positive foreign exchange movements that will help in the recovery. A 2017 pre-tax profit of £8.6m and earnings per share of 102p are forecast, which is still below the level in 2015.
Imaging and radiation detection products developer Kromek Group (KMK) is raising up to £21m via a placing and one-for-30 open offer at 20p a share. Net cash was £2.3m at the end of October 2016 and the additional cash will provide a significant cushion for the company. Kromek is still a couple of years away from making a pre-tax profit but the cash outflow should decline.
Taptica Ltd (TAP) has issued a positive trading statement and this has led to a forecast upgrade for 2016. Earnings per share have been upgraded by 12% to 29.3 cents, which is 150% higher than the forecast was one year ago. Increasing mobile marketing spend by customers means that there should continue to be significant growth.
Beximco Pharmaceuticals (BXP) has formed a joint venture with BioCare Manufacturing in Malaysia. Beximco will own 30% of the joint venture and will provide technical support. The initial product is a metered dose inhaler. Beximco reported a 14% local currency increase in interim revenues but in sterling they rose from £58m to £79.7m, while the growth rate in pre-tax profit was slightly higher with the sterling equivalent rising from £8.2m to £11.6m. The first product is being sold in the US and approvals have been gained for two other products.
Walker Greenbank (WGB) has received a further £1m insurance payment relating to flooding at Standfast & Barracks at the end of 2015. This takes the total insurance payments for the Lancaster fabric printing factory to £14.3m and there could be more to come. The Milton Keynes warehouse has been restocked. Octopus has increased its stake to 13.1%.
Ultrasound training simulators developer MedaPhor (MED) says it still had cash of £1.4m, net of the litigation settlement, which has been formalised with SonoSim Inc. In 2016, revenues grew by 50% to £3.3m, partly thanks to an initial contribution of £850,000 from the acquisition of Inventive Medical. The loss has increased from £1.5m to £2.5m, after settlement costs.
ImmuPharma (IMM) has recruited the 200 patients it requires for its phase III trial for the Lupuzor potential treatment for Lupus. By the end of January, more than 80% of the patients will have been treated for three months. Patients have to be monitored for 12 months so the full trial will not be completed until the first quarter of 2018. So far, there have been no indications that the drug is not safe.
Headway Investment Partners has increased its offer for Ludgate Environmental (LEF) from 16p a share to 16.3p a share, which compares with the latest NAV of 21.7p a share. The bid, though, provides cash up front rather than having to wait for the portfolio to be sold off.
Ascent Resources (AST) has started a well test at Pg-10 at the Petisovci project in Slovenia and an announcement about the results of the test should be published later this week. Henderson took advantage of a share price rise to sell one-fifth of their stake taking it to just below 10% but then almost doubled the number of shares it owns by converting £1m of convertible loan notes into 100 million shares. There are still £8.14m of convertibles in issue.
Ramblers Metals & Mining (RMM) expects to achieve the milling of 1,250 metric tonnes a day by the middle of 2017. Saleable copper of between 5,100 and 5,800 tonnes is forecast to be produced in 2017, along with 4,400 to 5,100 ounces of gold. In 2016, there was 4,174 tonnes of copper and 6,132 ounces of gold produced.
Keras Resources (KRS) has raised £600,000 at 0.35p a share in order to finance exploration at the Klondyke gold project in Australia. Some of the cash will be used to repay a £265,000 loan.
A concept study for the development of the CS natural pozzolan project in Nevada should be completed by the end of the first quarter of 2017. Sunrise Resources (SRES) should have information about the potential timeline for commercial production for the pozzolan, which is more environmentally friendly alternative to Portland cement.
MAIN MARKET
East Africa-focused Rainbow Rare Earths has raised $8m at 10p a share ahead of its standard listing. Demand for the shares was strong. This cash will be invested in the Gakara rare earths project in Burundi. Rainbow requires $2.23m to enable it to commence production in nine months. The main rare earths will be neodymium and praseodymium, which are used in generators, electric vehicles and wind turbines. Rainbow has secured a ten year offtake agreement with thyssenkrupp Raw Materials, which covers the sale of 5,000 tpa of concentrate. Petra Diamonds founder Adonis Pouroulis is chairman of Rainbow, which could move into profit in the year to June 2018.
Andrew Hore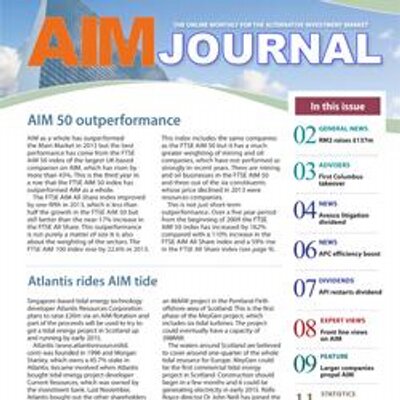 NEX / ISDX
Capital for Colleagues (CFCP) invested a further £2.44m in employee-owned businesses in the year to August 2016. Revenues improved from £523,000 to £560,000, although realised and unrealised gains fell from £459,000 to £228,000. Pre-tax profit fell from £426,000 to £158,000. Net asset value was £5.25m at the end of August 2016. The NAV dipped to £5.21m at the end of November 2016, which is equivalent to 54.1p a share.
Strand Hanson has resigned as corporate adviser to United Cacao (UCL) as well as its nominated adviser for AIM. Trading in the 7% secured convertible bonds 2019 has been suspended as has the trading in the shares on AIM. The Peru-based cacao plantation operator says that it has entered into an exclusivity agreement with existing investors in order to try to secure the long-term financial viability of the business. United Cacao has raised $150,000 from the issue of additional 7% secured convertible bonds 2019 at 60 cents for each $1 nominal value – the mid-price was $1 but there had been no trades – and a further issue of convertibles is likely as part of the longer-term strategy. Redundancies at the plantation will reduce monthly costs by $85,000 but the company has trade payables of more than $1.25m. Dennis Melka, Anthony Kozuch and Graeme Brown have all resigned from the board.  
Hot Rocks Investments (HRIP) had £14,000 in the bank at the end of September 2016. The NAV improved from £664,000 to £901,000 thanks to unrealised gains on the portfolio of resources investments.
IMC Exploration (IMCP) has raised £150,000 at 1p a share. Global Resource Investment Trust has subscribed £50,000 and IMC director Liam McGrattan has invested the same amount.
AIM
fastJet (FJET) is raising even more money. This time it has raised £23.4m at 16.3p a share Last August £19.2m was raised at 50p a share. Loss-making fastJet has secured a deal with Johannesburg-based commercial aviation firm Solenta, which will provide three aircraft that fastJet will operate under its own name for five years and pay an hourly rate. The $19.2m cost of the lease will be paid through an issue of 95.6 million shares equivalent to 28% of fastJet. Cost savings have reduced the company's existing fleet and the number of routes has been reduced but the one-off costs have been higher than expected. The head office is being relocated to South Africa. By the first quarter of 2017, there will have been a one-quarter reduction in fixed costs and a one-third reduction in variable costs.
Churchill China (CHH) says that fourth quarter trading was better than expected, helped by export sales, and it has more cash than forecast. The overall 2016 performance is ahead of market forecasts and much higher than in 2015. The full year figures will be published on 28 March.
Low carbon energy business Cogenpower (CGP) has increased the heat output from its Borgaro power plant by 12.5% to 20.1GWh and the average selling price was higher. Cold weather helped to boost demand in the final quarter. Cogenpower is also improving efficiency and gas costs have been reduced. The exit from the retail division is almost complete. The Italian government still owes €1.3m to Cogenpower, including €900,000 of Green Certificates where the government is trying to change the basis of calculation. However, the Italian parliament is due to vote on a proposal that would stop any changes.
Crawshaw (CRAW) says that the decline in like-for-like revenues has abated but it is still going on. The reduction in the past five weeks was 3.8%, compared to 8.1% in the previous four week. Gross margins have fallen. Total sales were 13% higher in the past five weeks. Peel Hunt still expects a £1m loss for the year, plus a lower loss in 2017-18.
Mobile software provider Immobile (IMO) says trading is in line with expectations and the company's largest customer has renewed its contract until 2018. A global contact centre business will be selling product licences for IMIconnect and IMIchat.
FinnAust Mining (FAM) has completed the acquisition of Avannaa Exploration from Cairn Energy following approval from the Greenland authorities. FinnAust is paying £500,000 in shares at 6.6p each. The two main assets are the Disko nickel sulphide project, where more than $50m has been previously invested, and the Kangerluarsuk high grade zinc, Pb and silver project.
Touchstar (TST) has been hit by delayed orders and a bad debt and this has led house broker WH Ireland to more than halve its 2016 pre-tax profit forecast to £215,000 on a £1m reduction in revenues to £7.7m. This comes at a time when the business is moving to a SaaS model. The bad debt relates to the access control business. At the moment the 2017 profit forecast of £600,000 is not being changed.
The cruise business owned by All Leisure has stopped trading as the financial difficulties of the formerly AIM-quoted leisure business continue.
MAIN MARKET
CIC Gold Group Ltd (CICG) says that is still in discussions with the UKLA about the standard list readmission prospectus for the acquisition of 80% of Gobi Minerals. The acquisition was announced in 2015 and it is nearly one year since the enquiry from the UKLA. CIC issued 280 million shares for the acquisition and 70 million of these will be sold at 1.45p a share in order to maintain a free float of at least 25%.
Andrew Hore