Home » Posts tagged 'the guardian'
Tag Archives:
the guardian
By Adam Vaughan, The Guardian
Oil firm says gas could account for 10% of global energy consumption by end of century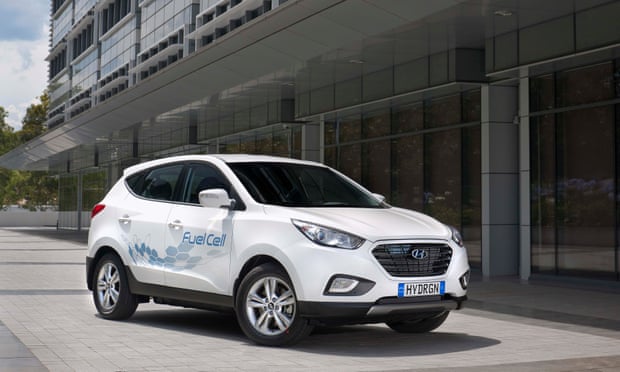 Planes and trucks powered by hydrogen will be a crucial part of efforts to cut carbon emissions to safe levels, according to oil giant Shell.
For the first time, the Anglo Dutch firm, which is facing calls by activist shareholders to take stronger action on global warming, has mapped out how the world could hit the Paris climate deal's target of keeping temperature rises below 2C.
While development of hydrogen cars has stalled in the face of rapid growth in battery-electric vehicles, Shell believes the gas could account for 10% of global energy consumption by the end of the century.
The company's Sky scenario, published on Monday, envisages that as fossil fuel use declines, old oil and gas facilities will be repurposed for hydrogen storage and transport.
Shell has no large scale hydrogen production but is a major player in natural gas, from which hydrogen can be made. The company launched its first hydrogen refuelling point in the UK last year and on Tuesday will open a second at a service station in Buckinghamshire.
The scenario envisages the first intercontinental flight in 2040. By 2070, the majority of trucks will be powered by hydrogen or batteries, as Tesla is planning.
Shell sees oil demand stagnating in the 2020s, followed by gas demand falling rapidly from 2040 as competition from renewables bites.
Many power grids will be forced by legislation to become entirely run off solar, wind and hydro power by 2040. But the biggest impact from governments will come from carbon taxes or prices put in place by 2030 across rich countries and China.
Industry watchers noted that the Sky scenario would still see temperatures rise to around 1.7-1.8C, above the Paris accord's goal of pursuing efforts to limit rises to 1.5C, in addition to "well below" 2C.
Link here to view the full Guardian article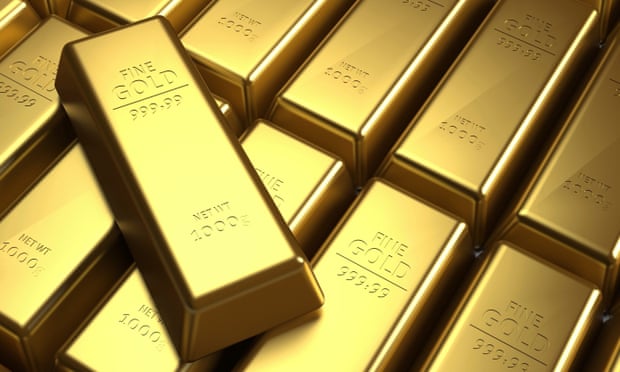 by Debbie Carlson at The Guardian
China is wobbling, oil is plummeting, Britain is threatening to quit Europe. And the gold bugs couldn't be happier. With a 15% gain in 2016, gold's rally has its diehard fans excited. But for how long?
This is the metal's best start since 1980, when gold prices rallied about 270% to then all-time highs of $850 an ounce on an oil-supply shock crisis and raging inflation. This year gold prices are higher on worries over economic weakness in China and Europe, and the Bank of Japan's surprise move to negative interest rates.
All the bad news has stoked some concerns of a recession, if not a full-blown economic crisis, like in 2008. After that meltdown gold prices doubled, lifting values to more than $1,900 by 2011, a nominal all-time record.
Gold prices ended 2015 in a funk, but the global stock markets' shakiness and global economic worries "were just what the doctor ordered for gold bulls", said Sean Lusk, director of the commercial hedging division at Walsh Trading.
Gold bugs dream of a time when the metal's value will soar, lifted by economic doom and hyperinflation from central banks' extraordinary monetary policy to revive global growth. Gold bugs' dreams have been deferred, but will this time be different? Is the yellow metal's current strength a harbinger of another move like 1980 or 2011?
Link here for the full article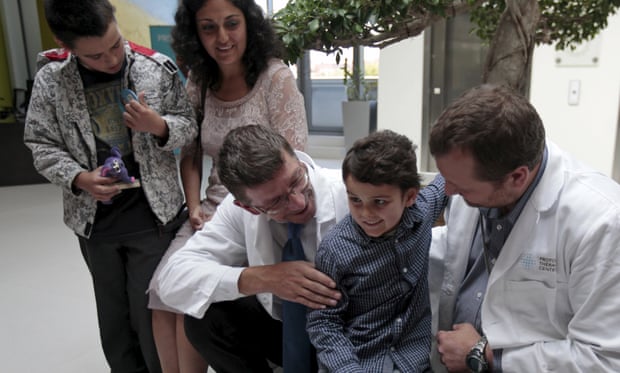 Published in The Guardian today. Parents of brain cancer survivor say they are proud of their son, who has recovered well after proton beam therapy in Prague.
The father of brain cancer survivor Ashya King has said he is proud as his son returns to school full time.
Brett King said six-year-old Ashya was doing very well after recovering from proton beam therapy for his rare condition.
King and his wife, Naghmeh, sparked an international manhunt after they took Ashya, then aged five, from Southampton general hospital without doctors' consent in August 2014.
They were arrested a few days later in Spain and spent several nights in prison away from their son before being released. A high court judge later approved the move to take Ashya to Prague for proton therapy.
Full article here