Home » Posts tagged 'sthr'
Tag Archives:
sthr
Cranswick CWK – reports a positive start to the current financial year, with 3-month revenues to June 30 up 27%, while net debt of £18m is down £4m on this time last year. The board is confident in both outlook and continued long-term success and development of the business.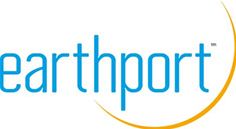 Earthport EPO – FY revenues are up c33% to £30.3m, with a adjusted EBITDA losses reduced by c65% to £2.4m Group cash balances at June 30 stood at £11.9m vs. £14.4m this time last year.
Mortice MORT – reports a 36.7% hike in FY revenues to $181.01m, with EBITDA up 114 % to $10.3 m. Following the pacing last December, Mortice reports net debt of $13.5m and balance sheet flexibility to pursue growth opportunities.
Ryanair RYA – Q1 results: CEO Michael O'Leary said the 55% increase in PAT of €397m was distorted by the absence of Easter in the prior year Q1. Highlights include: Traffic up 12% to 35m, load factor +2% to 96%, Av fare up 1% to €40.30, unit costs down 6%, €200m+ returned to shareholders via share buybacks and 397 B737's in fleet at end of Q1.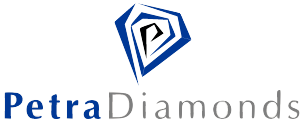 Petra Diamonds PDL – issues a FY 2017 trading update and reports an 8% increase in FY production to 4.0 Mcts, with revenue up 11% to $477m. PDL reports year end cash of $205m, vs. $46.1m this time last year, and with Capex now in decline, debt levels will start to fall, expects to become free cashflow positive during FY 2018.
SThree STHR – reports encouraging H1 with accelerated momentum in Q2. Operating profits grew 26% year on year to £19.m, and the group reports a strong financial position with net cash of £5.2m, vs/ £4.4m debt this time last year. Says the macro-economic environment remains uncertain.
Reckitt Benckiser RB. – reports half-year net revenue of £5,017m, down -1%. The results include half a month of trading from Mead Johnson Nutrition, acquired on 15 June. RB CEO says the FY net revenue target of +2% LFL growth is a challenging target amid tough market conditions, and there is work to do on addressing the full implications of the recent cyber-attack.
W.H. Ireland WHI – reports a 24% increase in H1 revenue to £14.9m, with pre-exceptional operating profits of £0.4m. WHI remains optimistic about the outlook for the second half of 2017 and the foundations for future growth into 2018.