Home » Posts tagged 'spectris'
Tag Archives:
spectris
Intercontinental Hotels Grp IHG presents a jargon riddled preliminary report for the year to the 31st December which makes for difficult reading, not  made any easier by giving its readers a choice between Segment results and Group results. which excludes exceptional items, except for basic earnings per share. Group results show a 6% rise in revenue, operating profit down by 7% and basic earnings per share down by 34%. The total dividend is to be increased by 10% after what the CEO describes as a year of excellent progress, which delivered a strong set of financial results.
Greggs plc GRG updates that it has made an exceptionally strong start to 2019 with total sales up 14.1% for the seven weeks to 16 February after a strong finish to 2018. Credit goes in the main to the exceptional sales performance  following the January launch of its vegan-friendly sausage roll which apparantly received extensive publicity for some reason. At least it made a change from Brexit headlines.The Board now anticipates that 2019 full year underlying profit before tax  is likely to be ahead of previous expectations.
First Group plc FGP Delivers a winter update which recognises that overall conditions in its markets remain uncertain, and poor weather retains the potential to affect its performance. Reported Group revenue growth for the year to date comes in at 13.7% supporting an unchanged outlook for the full year. Greyhound continues to face a difficult trading environment in some markets.A disappointing operating performance for passengers is recognised at First Rail. This resulted in like-for-like passenger revenue growth slowing  to 4.2%. and is blamed on significant infrastructure challenges.
Spectris plc SXS produced a 2018 performance which was slightly ahead of expectations and on a statutory basis delivered good LFL sales growth of 5% during the year to the 31st December.Profit before tax rose by 22%, basic earnings per share by 20% and the dividend is to be increased by 8%. The new Chief Executive says that Group would benefit from becoming a more focused and simplified business.
Find beachfront villas & houses for sale in Greece;   http://www.hiddengreece.net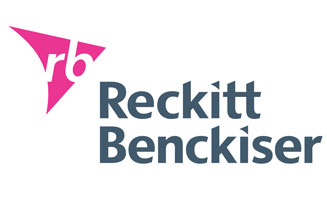 Reckitt Benckiser RB delivered what it claims was a solid end to the year with like for like fourth quarter net revenue up by 2% on a constant currency basis, accompanied by volume led growth also of 2%. For the year as a whole like for like net revenue at constant exchange rates was flat thus justifying the claim that the fourth quarter saw a return to growth. Reported net income for the year rose by 88% at constant exchange rates but on an  adjusted basis this fell back to 4%, whilst adjusted earnings per share were up by 10%. The final dividend is to be 97.7p per share making a total increase for the year of 7%. For 2018 the target is total like for like revenue growth of 2-3% as RB continues on its journey to becoming a global leader in consumer health care.
Spectris SXS made good strategic progress in broadening its customer offer in 2017 with like for like sales rising by 6% and adjusted operating profit and earnings per share by 8% and 14% respectively. The final dividend is to be increased by 9%.
Fidessa Group FDSA reports a solid performance in transforming markets in the year the 31st December, with adjusted profit before tax rising by 5% on a constant currency basis. The final dividend is to be increased by 5% on top of which there will be a repeat of the previous years special dividend of 50p per share. For 2018 similar levels of constant currency growth are forecast.
Dart Group DTG expects that underlying profit before tax will be materially ahead of current market expectations for the year to the end of March, due to the end of the heavy discounting of the past year, the return of a more normal pricing environment and the continued success of its growing leisure travel business With  satisfactory forward bookings, trading for 2019 is expected to be in line with the current year.
BATM Advanced Communications BVC expects that 2017 revenue will be significantly ahead of market expectations at $106m, which represents a year on year rise of 17%. This follows the company's success  in obtaining new customers, new contracts and new territories.
Beachfront villas & houses for sale in Greece; http://www.hiddengreece.net