Home » Posts tagged 'somero enterprises'
Tag Archives:
somero enterprises
Barratt Developments BDEV's performance for the year to the 30th June was positively pedestrian compared to yesterdays results from Redrow but that does not stop Barratt claiming it has had another outstanding year with a strong operational and financial performance and its highest volumes in a decade. The increase of 4.7% in the final dividend, however, pales into insignificance compared to Redrows 65%. Profit before tax for the year rose by 9.2% and basic earnings per share by 8.5%. As at the 2nd September forward sales were ahead by 11.1%
Breedon Group BREE claims a resilient performance in a challenging market for the six months to the 30th June. Revenue rose by 16% but profit before tax fell by 3% although on an underlying basis it looked better with a rise of 15%. Ireland's outlook was positive  but the GB market continued to suffer from short-term challenges. The company say it is is comfortable with current market expectations.
Somero Enterprises plc SOM enjoyed robust trading in the US and Europe in the half year to the 30th June and is doubling its interim dividend with a payment of 0.055 cents per share. Revenue for the half year grew by 6% and profit before tax by 13%. Sales in Europe were particularly strong with a surge of 24%.
Xaar plc XAR's woes continued in the half year to the 30th June with underlying revenue falling by  39% year on year, due largely to a 69% decline in its ceramics business which was exacerbated by a slower than anticipated uptake of new products, in particular the Xaar 1201 printhead . The interim dividend has been slashed from last years 3.4 pence per share to 1p per share  to reflect expected cash requirement.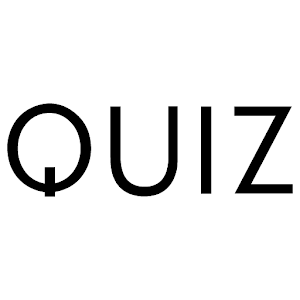 Quiz plc QUIZ will report today that it is pleased with the Group's performance during the year to date and with the response to its summer product range. Despite an uncertain trading environment the group expects to continue with further strong growth.
Forget Brexit; Get A Residence Permit Valid For The EU   http://www.hiddengreece.net
Today's mix of results clearly indicate continuing boom conditions in well managed pharma companies with new successful products – (viz AMS yesterday) and in companies which can prosper on the tailcoats of the house builders whose boom seems never ending. ( except for the warning signs in Central London)
Marshall's MSHL showed a strong rise of 31% in profit before tax for the year to the end of December. Basic earnings per share followed suite with a rise of 32% The final dividend was increased by 22% and the recommended supplementary dividend will be up by 50%, making a total rise for the year of 30%. This was all achieved on a rise in revenue of only 3%. Since the start of the new year both sales and order intake have been strong.
Clinigen CLIN achieved over 30 growth across all its key financial measure in the half year to 31st December and is increasing its interim dividend by 23%. Adjusted gross profit and earnings per share rose by 34% and 31% respectively and more strong growth is promised for 2017.
Forterra FORT A strong second half performance resulted in both revenue and profit increases for the year to the end of December, its first year as a misted company. Profit before tax surged by some 75% from £22.2m to £37.1m. The outlook for the first half of 2017 is good, buoyed by strong activity from the major house builders.
Hikma Pharmaceuticals HIK claims that its business became stronger than ever in 2016, with group revenue rising by 39% and operating profit up by 14%, both in constant currency terms. A final dividend of 22 cents per share is to be paid making a total of 33 cents for the full year, a rise of 1cent. A significant increase in intangibles and exceptional items, led to reported operating profit falling by 9% in constant currency terms.
Somero Emterprises SOM enjoyed an excellent year in 2016 and is increasing its final dividend by 61%. Revenue for the year to the end of December rose by 13%, profit before tax by 22% and adjusted EBITDA by 23%. The company is excited about the prospects for 2017 with more strong growth expected.