Home » Posts tagged 'safestay'
Tag Archives:
safestay
Amino Technologies plc AMO claims a resilient performance in challenging markets for the year to the 30th November. The dividend is being increased by 10%, the seventh consecutive year, it claims of dividend increases. That is all very good if it is backed up by the figures which speak for themselves. Revenue fell by 7%, gross profit by 15%. EBITDA by 18%, profit before tax by 26% and earnings per share by 30%
Ocado Group plc OCDO claims that 2018 was its "18-year overnight success", the result of many years of focus, dedication and perseverance as it continued on its journey of transformation. Group revenue for the year to the 2nd December grew by 12.3% and is expected to grow by a further 10-15% in 2019. The number of active customers rose by 11.8. Gross profit was up by 10.8%, although EBITDA was down by 20.7%.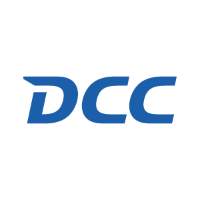 DCC plc DCC  operating profit for the third quarter to the end of December 2018 was significantly ahead of the prior year, with strong operating profit growth seen on all fronts. Despite a milder winter, it  is expected that operating profit for the  year to the end of March will be significantly ahead of the previous year.
Mattioli Woods MTW is increasing its interim dividend by 15.1% for the six months to the 30th November.another period of sustainable profit growth, achieved against the backdrop of a complex market.  Revenue growth was slightly lower than expected. Adjusted profit before tax rose by 8.1%, adjusted EBITDA by 18.5% and adjusted earnings per share by 9.2%
Safestay plc SSTY Total revenue for the year to the 31st December rose by 39% and occupancy improved from 72.8% to 75.6%. A further fifteen cities have been identified for a European roll out. The company is already one of the leading hostel operators in Europe with 2,792 beds and the market is one of the fastest growing segments of the accommodation market with a growth rate of 5%.
    Find beachfront villas & houses for sale in Greece;   http://www.hiddengreece.net
Filtronic FTC has seen its strategy result in new contract wins but too late to prevent the first half turning into something of a disaster.. Revenue for the 6 months to the 30th November plunged from £21.6m to £12.8m and operating profit halved to £0.9m. The second half is not expected to be any better and no further growth is seen until 2019
Dominos Pizza DOM Trading performance was boosted by 43 net new store openings in quarter 4 compared to a record 95 for the full year. Organic revenue for the quarter rose by 10.1% as against 8.9% for the full year. The UK demonstrated its resilience in what is described as a challenging and competitive environment with like for like sales rising by 6.1% compared to 4.8% for the full year. Underlying profit before for the year is anticipated to be slightly above current market expectations.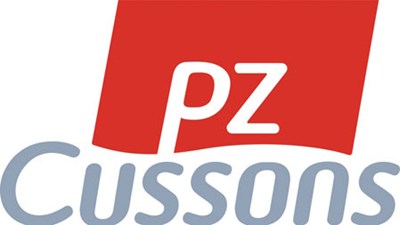 PZ Cussons plc PZC Like for like revenue for the half year to the 30th November rose by 3.3% but that was not enough to prevent a 14.1% fall in adjusted profit before tax. Strong profitability in Asia was offset by reduced margins in parts of Europe and in Africa. The performance was underpinned by a strong and innovative product pipeline  and profitability is expected to improve in he second half as a result of new product launches and distribution expansion.
Safestay SSTY performed strongly in 2017, both in the UK and in Europe as interest in hostel accommodation rose to record  levels.Total revenue for the year to 31st December rose by 43% with the UK enjoying a 15% rise. Occupancy rates at the hostel at Kensington Holland Park grew by 32% during the year and a series of acquisitions in 2017 took the number of beds from 1526 to 2306 with a  further 330 still to come.
UBM plc UBM expects the full year out turn and adjusted operating profit to be ahead of expectations and a final dividend of 18p per share will be paid   making a year on year dividend increase of 6.8%. Fourth quarter trading was ahead of expectations and event revenue growth of at least 5% is expected, taking group revenue for the year to 31st December to above the 1 billion mark
Find beachfront villas & houses for sale in Greece;   http://www.hiddengreece.net