Home » Posts tagged 'saa'
Tag Archives:
saa
AQUIS STOCK EXCHANGE
Wine and beer maker Chapel Down (CDGP) made a similar interim loss this year. Wine revenues were one-fifth ahead even though sales were lost in pubs and the company's own retail site. Online sales offset those declines. Wine stocks have increased by one-third to £11m. Beer and cider sales fell by 38% and gross profit slump by 59%. There was £5.83m in cash at the end of June 2020.
Coinsilium Group Ltd (COIN) reported an increase in interim revenues from £109,000 to £140,000. Reversal of impairments and unrealised gains helped to generate a pre-tax profit of £27,000, down from £242,000 because of lower unrealised gains. NAV was £2.52m, including cash of £129,000, at the end of June 2020. Since then, there has been an increase in the value of cryptocurrency and tokens held by the company.
Western Selection (WESP) has sold its stake in AIM-quoted Brand Architekts (BAR) and raised £1.43m at 109.78p a share. The shares were valued at £1.63m in the recent balance sheet. Peter Gyllenhammr increased his stake in Brand Architekts from 6.1% to 10.5%.
KR1 (KR1) reported an interim pre-tax profit of £522,000, including an unrealised gain of £711,000. The NAV was 6.18p a share at the end of June 2020. The latest digital asset investment is $100,000 in the Moonbeam Network project. This is a smart contract platform and KR1 will receive Glimmer tokens that will power Moonbeam's blockchain.
Incanthera (INC) has announced positive data for a skin sensitisation study for skin cancer technology Sol. This shows it to be non-irritant. ImmuPharma has subscribed £250,000 for shares at 9.5p each. That takes the stake to 15.3%. A total of £350,000 was raised with directors subscribing for the other £100,000.
Housebuilder St Mark Homes (SMAP) has an NAV of 125p a share, compared with a share price of 87.5p (85p/90p). There was a swing from interim profit to loss.
Gunsynd (GUN) has invested £58,000 in gold explorer Angold Resources, subject to its reversal into ZTR Acquisition, which was formerly Oyster Oil and Gas, where Gunsynd already has a stake.
Property investor Ace Liberty and Stone (ALSP) has completed the £1.43m acquisition of a property in Scarborough leased to Skipton Building Society. It has exchanged contracts on a Carlisle property costing £1.71m.
NQ Minerals (NQMI) says that processing rates at the Hellyer gold mine have increased to 165 tonnes per hour. The average annualised production rate was 1.23Mtpa in July and August.
Gowin New Energy Group (GWIN) says it is near to appointing a new corporate adviser so that trading can resume in the shares. Management is working towards launching a tea business.
Primorus Investments (PRIM) has invested £1m in construction payments software company Zuuse. Thi is part of a £2.2m fundraising to pay for a transaction expected in the next few weeks. Primorus already owned shares and warrants in Zuuse, so it owns 1.7% of fully diluted share capital. Primorus has sold six million Greatland Gold (GGP) shares at an average price of 14.8p each. That leaves Primorus with 20 million Greatland shares.
Capital for Colleagues (CFCP) had an NAV of 51.53p a share at the end of May 2020.
IFA group AFH Financial (AFHP) says that business is recovering and it continues to be profitable and cash generative.
Eurocann International (BUD) is changing its name to DiscovOre (ORE) and the investing strategy broadened to include natural resources as well as cannabis-related activities.
SativaWellness Group Inc (SWEL) has been readmitted to the AQSE growth market following the reverse takeover of the company.
AIM
Avingtrans (AVG) improved its 2019-20 pre-tax profit from £5.3m to £5.9m despite loss contributions from recent acquisitions. One of those acquisitions, Booth Industries, has won a £36m doors contract for HS2. finnCap forecasts a 2020-21 pre-tax profit of £7.3m and Avingtrans is likely to reinstate the dividend.
Demand for the type of data erasure and cyber security services provided by Blancco (BLTG) remains strong, although April and May were tough. In the year to June 2020, revenues improved from £30.5m to £33.4m, helped by acquisitions. Pre-tax profit grew from £3m to £3.9m. Investec expects further profit improvement to £4.3m this year, but it will be second half weighted.
Geospatial services provider 1Spatial (SPA) reported an 8% rise in interim revenues to £11.7m, although the core business revenues made up a greater proportion of the total. There was an interim loss but positive operating cashflow of £1.7m. Net cash was £3.4m. 1Spatial could make a small full year profit.
Grant Thornton has decided to settle litigation with AssetCo (ASTO) rather than appeal the court judgement. This means that AssetCo can access the £28.6m lodged with the court plus the balance of money owed by Grant Thornton. Once this is received, AssetCo will have cash of £55m and net assets of around £52m. The market capitalisation already takes this into account.
The FDA has approved adrenal treatment Alkindi in the US and Diurnal (DNL) should receive a $2.5m milestone payment from distributor Eaton pharmaceuticals when sales start next year. That is on top of licence income. That means that Diurnal's cash will last longer.
New Trend Lifestyle Group (NTLG) changes its name to Conduity Capital (CCAP) on 5 October. The former activities have been sold and Conduity becomes a shell.
Erris Resources (ERIS) plans to buy a 50% stake in Zinnwald lithium project owner Deutsche Lithium from Bacanora Lithium (BCN) in exchange for shares and a net profit royalty.
Yu Group (YU.) reported a decline in first half revenues from £56.6m to £45.9m due to lower energy consumption by its commercial energy customers. There was a lower loss in the period but reduced working capital requirements meant that there was a significant cash inflow from operating activities. There was £17.9m in the bank at the end of June 2020. Management has invested in marketing in order to win new business.
Intelligent Ultrasound (MED) is launching its first AI software product alongside GE Healthcare. GE has 480,000 ultrasound machines in use and the AI software will be integrated in a range of women's health ultrasound machines. It could be rolled out across other machines in the future.
M and C Saatchi (SAA) has failed to publish its results and trading in the shares has been suspended. Windar Photonics (WHPO), Clear Leisure (CLP), Malvern International (MLVN), Tri-Star Resources (TSTR) and Hydrodec (HYR) have had share trading suspended for the same reason. The acquisition of Bristol Energy customers will boost scale and help Yu to move towards profitability.
MAIN MARKET
Car finance provider S and U (SUS) generated revenues of £42.8m in the six months to July 2020. That was a 3% decline, but the effects of the Covid-19 lockdown will be greater in the second half. Net receivables were down by 6% to £281.9m, but new loan volumes fell by one-third in the first half. Bad debt provisions were increased by £13.8m to £21.7m and this led pre-tax profit to slump from £17.1m to £6.3m. The property bridging loan business made a lower profit contribution, although the market has subsequently inproved. Even so, a dividend of 22p a share was announced, down from 34p a share.
Guild Esports (GILD) raised £20m at 8p a share. The share price ended the first day of trading at 8.15p.
Mining shell Critical Metals (CRTM) joined the standard list on 29 September. The placing price was 5p and the price was 5.5p at the end of the week.
Toople (TOOP) is on course to achieve £1.6m of annualised cost savings from integrating DMSL. The focus is on margin rather than just growing revenues.
Ross Group (RGP) reported a reduced loss of £830,000, down from £3.15m, in the first half of 2020. There were no revenues, but the company is trying to build up supply chain operations.
InnovaDerma (IDP) reported full year figures in line with its trading statement in July. The skincare products supplier slumped into loss due to higher marketing costs. There was cash of £1.2m at the end of June 2020.
Newspaper publishing consolidator National World (NWOR) had £4.31m in the bank at the end of June 2020. It is still evaluating acquisition opportunities.
Andrew Hore
Amerisur AMER increased production significantly to 4475 BOPD in the half year to the 30th June. compared to 2016's 2641 barrels. At the same time the average realised sale price rose from $38.4 per barrel to $47.3. These two factors resulted in revenue for the half year rising by more than 57% with the Platanillo field alone having producing 8MMBO so far this year. Average production by the end of the year is expected to have reach 7,000 barrels of oil per day compared to the present rate of 6,000 barrels. By the end of 2018, 16 wells are expected to be operational, all of them fully funded from cash resources and operational cash flow.
M&C Saatchi SAA enjoyed strong revenue momentum and earnings growth in the 6 months to the 30th June and interim dividend is to be increased by 15%. The UK as so often is the case, was the geographical laggard with only 5% like for like growth compared to 15% in Europe and 14% in the USA. Profit before tax and like for like revenue, both rose by 17% and earnings per share by 11%. The second half is said to have started well.
Elecosoft plc ELCO Saw profit before tax  rise by 81% in the 6 months to the 30th June and shareholders are rewarded with a 30% proposed increase in the interim dividend. On a constant currency basis the rise in profits came to 68%. Revenue for the half year rose by 14%, basic earnings per share by 83% and EBITDA by 66%. Growth was experienced in all of the company's geographical regions.
Osirium Technologies plc OSI which came to aim in 2016, has produced strong progress in sales momentum in the six months to the end of June with invoiced sales rising by 393% and revenue up by 59%. High profile data breaches and new regulations which are due t come into force in 2018 have attracted new customers and ensured the renewal of existing contract. Profitability has not yet been achieved because of high investment in sales and marketing and operating losses for the half year more than doubled but the company is pleased with its  operational and financial progress which has resulted in it being declared a "cool vendor" by Gartner.
Villas & houses for sale in Greece  – visit;   http://www.hiddengreece.net
Sainsbury (J) plc SBRY Like for like group retail sales at Sainsbury fell by 0.5% in the 9 weeks to the 11th March but very, very strangely it tries to get away with keeping its food sales secret.  Argos did very well with a like for like rise of 4.3% and TU clothing did even better with a market beating rise of 5% but combined like for like sales rose by only 0.3%. So what kept the combined rise so small. Why do food sales not get a mention ? What else is left to account for the overall retail decline but food. Hands up please all those who can remember one of the countries leading supermarkets failing to provide in a trading update, figures for its food sales. It does not take an Einstein to work out that if clothing is up 5% and Argos is up by 4.3%, something must have kept that combined rise so low and also caused the decline at Sainsbury itself.  Why has Sainsbury suddenly gone all shy about food sales.
It claims food sales were solid but it then goes on for paragraph after boring paragraph, explaining its customer philosophy in what is supposed to be a trading update. If food sales were all that solid, one would have expected the details to support the claim, other than news of the introduction of butternut squash waffles and sweet potato tagliatelle.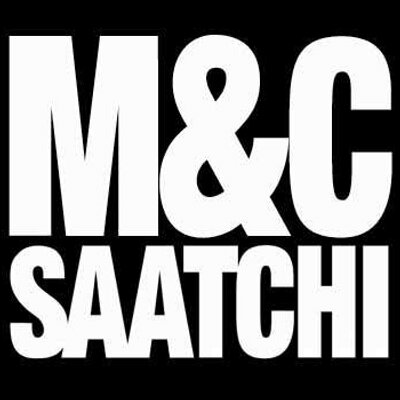 M&C Saatchi SAA had an outstanding year in 2016 producing both record revenue and earnings. Revenue rose by 19% or 9% on a like for like basis, earnings per share were up by 21.07% and profit before tax by 18%.  The final dividend is to be increased by 15% and a good start has been made to 2017
Balfour Beatty BBY Claims that its return to profit after two years of losses, is proof that its transformation is well under way. The order book is up by 4% at constant exchange rates and a final dividend of 1.8p per share is to be paid, making a total of 2.7p for the full year. Due acknowledgement is given to the part played in the recovery, by the weakness of sterling.
FW Thorpe TFW had such an exceptionally buoyant first half that it resulted in the "imposition" of high levels of overtime and shift working at its largest subsidiary Thorlux Lighting, which in turn led to higher overheads. Revenue for the six months to the end of December rose by 23.8%, basic earnings per share by by 20.3% and profit before tax by 18%. The interim dividend is increased by 12.5% to 1.35p per share.