Home » Posts tagged 'renew plc'
Tag Archives:
renew plc
Thomas Cook Group TCG updates on its expected results for the year to the end of September and at first it looks like a mixed bag until you get to the important bits, the main one of which is that the full year dividend is being suspended. On top of that it has been impacted in the lates market where the UK was particularly disappointing. the prolonged period of hot weather in the key summer trading period is blamed for a larger-than-anticipated decline in gross margins, whereas other tour operators welcomed it as being good for business. Perhaps this is indicative of the quality of Cooks management..The final result is expected to be around £30 million lower than it had previously hoped for
Intertek Group plc ITRK is going from strength to strength with organic revenue growth accelerating during the first 10 months of the year. In the first half group revenue rose by 3.4% whilst in the quarter from July to October growth increased to 4.5%. Generally growth in different divisions is described as varying from robust to strong.
Greggs plc GRG Total sales rose by 9.0% in the nine weeks to 24 November and full year 2018 profit before tax is expected  to be at least £86 million.The improved trading performance reported in the third quarter trading update  strengthened further in October and November. Like-for-like sales sales in the nine week to the 24th November are ahead of expectations.
Pennon Group plc PNN delivered a strong performance in the first six month to the 30th September, with profit before tax up by 8.7% and EBITDA by 8.1%. Good news for the consumer is that South West waters  average bills are lower than they were 9 years ago, with further falls to come over the next seven years.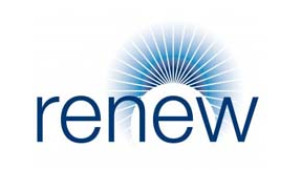 Renew plc RNWH trumpets another set of excellent results for the year to the 30th September, with profit  before tax down by 25.8% and adjusted earnings per share by 4.6%. As is  perfectly normal in these circumstances the dividend is to be hiked by 11%.  I wonder also why year end net debt has risen so sharply to £21.4m. from a net cash position of £3.9m at the end of last year. Perhaps it is due to that excellent set of results.or the 0.8% fall in group revenue.
Luxury Villas For Sale in Greece  http://www.hiddengreece.net