Home » Posts tagged 'ramsdens holdings'
Tag Archives:
ramsdens holdings
Flybe Group FLYB announces the start of its alliance with Eastern Airways (UK) Ltd. The two have signed a joint revenue and risk sharing agreement, covering four Eastern aircraft, to fly existing Flybe branded routes from Aberdeen, Edinburgh, Glasgow and Manchester. These flights start today, and will significantly enhance connectivity in Scotland.
Ramsdens Holdings RFX updates on trading, and says the strong foreign exchange results, jewellery retail initiatives and strong gold price leads it to expect that interim and full year PBT will be significantly ahead of market expectations.
Rio Tinto RIO completes the sale of its wholly-owned subsidiary Coal & Allied Industries Ltd to Yancoal Australia Ltd for a total consideration of $2.69bn. Under the terms of the sale, Rio may also receive an additional royalty linked to the coal price capped at $410m.
TechFinancials TECH reports a fall in interim group revenues of $6.97m (H1 2016: $9.86m), on gross profit down to $4.87m (H1 2016: $7.36m). Basic EPS decreased to a loss of $0.0109 from a profit of $0.0065 in H1 2016. CEO Asaf Lahav said the board anticipates that the remainder of this financial year "will continuing to be challenging within the binary options market until there is clarity surrounding the on-going regulatory consultations. "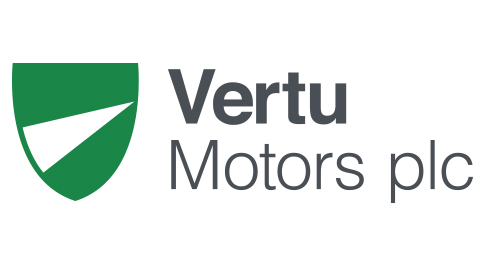 Vertu Motors VTU provides a pre-close trading update and says since the 26 July AGM, it has continued to trade in line with the trends set out in that update and in line with market expectations.
Dixons Carphone plc DC. has agreed to dispose of its entire holding in The Phone House Spain for 55m Euro less adjustments. Not a single reason, good bad or indifferent, is given for the withdrawal.
Hays plc HAS produced a record net fee performance for the quarter to 30th June, its 17th consecutive quarter of net growth. Like for like net fees for the quarter grew by 7%, with the UK, as appears to be happening more and more frequently, coming last with 5%, less than half of the growth in the rest of the world, led, as can also be expected, by Germany with a rise of 16%. Indeed the UK's performance with a fall in net fees of 5% (not like for like) was even worse. Operating profits for the full year are expected to be marginally ahead of current market expectations.
Workspace Group plc WKP claims a strong start to the new financial year with robust customer demand. The fact that monthly enquiries are very slightly down on full year 2016-17 and average monthly lettings are down by about 4% from 99 to 95 per month, does not receive a comment.
Ramsdens Holdings RFX has traded strongly during the early part of the current financial year and this has continued into its all important summer period. It has had to report to its regulators that there has been unauthorised access to its IT systems but it expects that any disruption will be minimal.