Home » Posts tagged 'quiz plc'
Tag Archives:
quiz plc
WH Smith plc SMWH is rapidly evolving into two separate businesses one of which does not seem to be able to find the management which it seems to need. The problem is the High Street, the traditional business which keeps on trying to make a profit out of selling newspapers, books and pencils. Smiths highlights its problems as if it is something to be proud of. Like for like High Street revenue fell by 2% in the six months to the 28th February and that, it proudly boasts, is its second best sales performance in a decade.Travel on the other hand is the jewel in the crown, with sales up by 18%, like for like revenue up by 3% and profit by 7%. Travel is expected to produce strong profit growth in the second half, slightly ahead of expectations. and it is thanks to travel that the interim dividend can be increased by 8%.
Quiz plc QUIZ saw group revenue rise by 12% during the year to the 31st March, helped by strong online expansion of 34%, compared to UK stores and concessions and International sales up by 8%. The company operates 108 Debenham concessions in the UK and a further 11 in the Republic of Ireland which between them produce 23% of total revenues. Slower than anticipated growth is expected during the year. and a thorough review of all aspects of the business is being undertaken, to mitigate the effects of the slowdown.It still looks forward to continuing to work productively with Debenhams.
easy Hotel plc EZH continued to outperform for the fourth year its hotel markets in the UK and across Europe during the six months to the 31st March, System sales rose by 24% and revenue by 47%. Regional market performance was weaker compared to a strong London. market., There was  a marked deterioration across the UK in in the second quarter compared to the first.. As a result the short-term market outlook remains uncertain and trading is mixed on a country-by-country basis and as in the UK overall market demand has softened.
Christie Group plc CTG The 12 months to the end of December produced a solid performance but it can not be hidden that here is yet another company which is being damaged by our feckless politicians Brexit  performance and the uncertainty surrounding Brexit is causing UK transaction related activity to slow.despite that, operating profit  rose by 8.4%, revenue by 6.3%,  the total dividend is to be increased by 3% and  the second half performance is expected to be stronger.
Find beachfront villas & houses for sale in Greece;   http://www.hiddengreece.net
Barratt Developments BDEV's performance for the year to the 30th June was positively pedestrian compared to yesterdays results from Redrow but that does not stop Barratt claiming it has had another outstanding year with a strong operational and financial performance and its highest volumes in a decade. The increase of 4.7% in the final dividend, however, pales into insignificance compared to Redrows 65%. Profit before tax for the year rose by 9.2% and basic earnings per share by 8.5%. As at the 2nd September forward sales were ahead by 11.1%
Breedon Group BREE claims a resilient performance in a challenging market for the six months to the 30th June. Revenue rose by 16% but profit before tax fell by 3% although on an underlying basis it looked better with a rise of 15%. Ireland's outlook was positive  but the GB market continued to suffer from short-term challenges. The company say it is is comfortable with current market expectations.
Somero Enterprises plc SOM enjoyed robust trading in the US and Europe in the half year to the 30th June and is doubling its interim dividend with a payment of 0.055 cents per share. Revenue for the half year grew by 6% and profit before tax by 13%. Sales in Europe were particularly strong with a surge of 24%.
Xaar plc XAR's woes continued in the half year to the 30th June with underlying revenue falling by  39% year on year, due largely to a 69% decline in its ceramics business which was exacerbated by a slower than anticipated uptake of new products, in particular the Xaar 1201 printhead . The interim dividend has been slashed from last years 3.4 pence per share to 1p per share  to reflect expected cash requirement.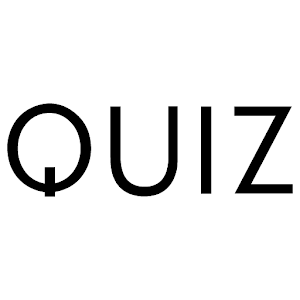 Quiz plc QUIZ will report today that it is pleased with the Group's performance during the year to date and with the response to its summer product range. Despite an uncertain trading environment the group expects to continue with further strong growth.
Forget Brexit; Get A Residence Permit Valid For The EU   http://www.hiddengreece.net