Home » Posts tagged 'QLT'
Tag Archives:
QLT
Today may see the last dying days of a nation whose history was peppered with stirring speeches which matched the mood of the people just at the times when they were most needed, from Agincourt to Shakespeare, the singeing of some minor king of Spains beard, to Waterloo and to Churchill. All men with fire in their bellies who loved their country and would never think of profiteering from a cheap trick. Look at the disgraceful sight of those who now, to their shame and ours, stalk the corridors of power, always ready for the quick buck. Who won the war? Surely it can not have been us, now ready to roll over and make way for a new unelected dictatorship of European bureaucracy, a Europe which would not be recognisable to the people of all countries who fought and died, believing in vain that they were fighting for freedom.
Quilter plc QLT Despite increasingly challenging market conditions as the year progressed. Quilter report record profits with a rise of 11% for the year to the 31st December. Diluted earnings per share rose by 15% and the final dividend is recommended at 3.3p per share in line with the company's dividend policy. On a like for like basis profit before tax came in at £5m. compared to the previous years loss of £5m.
Dominos Pizza Grp DOM Admits that 2018 was a mixed year. In the UK and Ireland, which account for around 90% of the business, the excellent record of growth continued Internationally, growing pains were experienced which hampered the overall financial performance. Total revenue rose by 14.5% but total profit before tax fell by over 22% and statutory basic earnings per share by 23.7%. The record of increasing dividends continues with a rise of 5.6%
Computacenter CCC Total revenues for the year to the end of December, exceeded over £4 billion for the first time, with  Germany delivering yet another record performance as revenue grew by 8.3 per cent. 2018 was a record year for the group in revenue, adjusted operating profit and adjusted diluted earnings per share and the foundations have been paid for further growth in the years ahead.
Surgical Innovations SUN has delivered the strong rebound which was expected in the second half and revenues for the year to the end of December grew strongly by 25% andadjusted profit before tax rose by 30%
 beachfront villas for sale in Greece;   http://www.hiddengreece.net
Bellway BWY updates that it has broken through the 10,000 homes barrier for the first time in its history, with an increase of 6.9% to a total of 10,307 for the year to the 31st July. Market conditions have remained favourable, trading and customer confidence have been robust, enabling the average selling price to be increased by 9.4% to an all time inflation beating high of 284,900.
Paddy Power Betfair PPB After a flat first quarter, the half year was saved  by double digit growth in the second, the pending arrival of the world cup and especially strong performances in the USA and Australia where revenue jumped by 20% and 19% respectively. For the six months to the 30th June, revenue rose by 5%, profit before tax by 4% and earnings per share by 1%. The interim dividend is to be increased by 3% and the company believes that the momentum which is now underway, will carry it through the second half.
Quilter plc QLT reports record adjusted profit before tax of £110 million and a special interim dividend of 12.0 pence per share in its first results as a listed company. The Chief Executive believes that its market offers significant growth opportunities and that the company is someway from demonstrating its full potential.
Page Group plc PAGE increased both profit before tax and basic earnings per share by over 18% in the half year to the 30th June, whilst revenue grew by 11.7% shareholders are rewarded with a 5.1% increase in the interim dividend yo 4,10p per share and the payment of a special dividend of of 12.73p per share. However there are challenges to be faced including Brexit in he UK and elections in Latin America.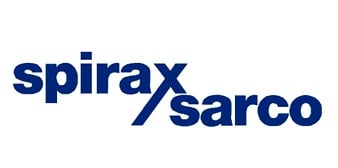 Spirax – Sarco Engng SPX reports strong organic sales growth of 7% in the half year to the 30th June. Reported revenue rose by 28%, adjusted profit before tax by 22% and basic earnings per share by 25%. The interim dividend is to be increased by 14%.
Beachfront villas & houses for sale in Greece;   http://www.hiddengreece.net