Home » Posts tagged 'proactis holdings'
Tag Archives:
proactis holdings
BP plc BP Delivered strong earnings and cash flow as well as a strong third quarter operating performance  Underlying replacement cost profit was $3.8 billion, more than double a year earlier and the highest quarterly result in more than five years. Reliability was very good , with the highest quarterly refining availability for 15 years. Profit for the first nine months was $8,617 million compared to $3,362 million for the same period in 2017.The third quarter dividend is to be increased by 2.5% to 10.25 cents per share. Expansion projects in the Gulf of Mexico and Australia began production in October, both ahead of schedule. They are BP's fourth and fifth Upstream major projects to start up in 2018. The acquisition from BHP which will transform BP in the US is due to be completed tomorrow.

Reckitt Benckiser RB Reiterates its 2018 target of +14-15% total net revenue growth at constant rates, despite quarter three being impacted by a temporary manufacturing disruption at its European IFCN plant, which affected sales to a number of markets. The disruption was resolved and the company claims it has sufficient momentum and progress in the business to absorb this temporary manufacturing loss..
Proactis Holdings plc PLD reported a rise in revenue of 106% for the year to the 31st July, with adjusted profit before tax up by 186% from 4.2m to 12.0m. On a statutory basis, last years loss of 2.6m was transformed into a profit of 4.9m and the final dividend is to be increased from 1.4p per share to 1.5p The Group's new business performance is as strong as management had planned, whilst profitability and cash flow generation was impressive.
Ocado Group plc OCDO has signed service and operational terms with Kroger under which Kroger will order Customer Fulfilment Centres which will then be developed and operated by Ocado. Kroger is expected to order 20 CFCs over the first three years of the agreement,  the first three of which will be ordered by the end of 2018.
 Beachfront Houses &  Apartments For Sale in Greece  http://www.hiddengreece.net
Barclays BARC has now been charged by the Serious Fraud Office with an additional charge to that which was brought against it in June 2017 but this time relating to the loan itself rather than simply an allegation of providing unlawful financial assistance in 2008. It will be interesting to see who comes out of it worst, Barclays or the SFO whose reputation for competent and skilful prosecuting is hardly of the highest.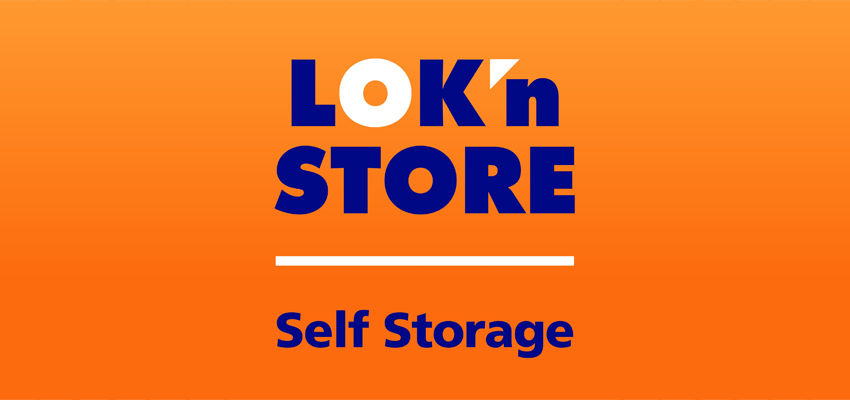 Lok' n Store Group LOK enjoyed strong trading during the first half year to the 31st January. January produced the highest ever levelof new monthly storage sales. First half like for like revenue rose by 6.9%, self storage occupancy as at 31st January was up by 6% and price per sq. foot let was up by 0.4% compared to  year ago. Trading at the new stores which have been opened is claimed to have been excellent.
Sosander SOS delivered a strong performance in December and January with net revenue having exceeded management expectations. Over Xmas and the New Year there were multiple sell outs on a number of products, generating large waiting lists which have been satisfied by repeat orders.
Proteome Sciences PRM Unaudited revenues for the year to the 31st December rose by 18%, whilst at the same time, costs fell by 5% and the order book strengthened. Re organisation in the first half led to a stronger performance in the fourth quarter with robust and increasing demand. Despite that progress has been lower than management would have wished for and the company is still loss making although the loss is expected to hve been reduced from £ 2.9m to £ 2.1m.
Proxama PROX delivered a 75% rise in revenue during the year to the 31st December, accompanied by a significant reduction in costs led by a large fall from 60 to 23 in the number of employees. The directors expect to see a fall of at least 50% in costs for the full year. A new management team was appointed during the year giving the company a lean expert team with the right skills and the lowest ever cost base.
Proactis Holdings PHD expects to report a 123% rise in revenue for the six months to the 31st Januay and a rise of 183% in adjusted EBITDA. This surge follows the acquisition at the beginning of August of Perfect Commerce LLC which contributed 50% of the total revenue for the half year. The company is also on target to produce the £5m. of synergies expected for the full year.
Beachfront villas & houses for sale in Greece;   http://www.hiddengreece.net

BHP Billiton BHP benefited in 2017 from a substantial reduction in exceptional losses which fell from $6.4b in 2016  to $842m. as the Samarco dam failure in Brazil weighed less heavily on the company. The year to the 30th June turned out to be a very strong financial year with free cash flow at $12.b., the second highest on record and net debt down by 37%. On an underlying basis, EBITDA rise by 64%, basic earnings per share by 455% and attributable profit multiplied from $1.2b to $6.7b. Having laid the foundations over the past five years to improve return on capital and grow shareholder value, the momentum will continue into 2018 with volume growth of 7% expected, as well as further productivity gains.
Accordingly shareholders receive their reward with dividends for the year increased by 177% to a total of 83 cents per share.
Wood Group (John) plc WG had a mix of both robust and weaker performances across its businesses in the 6 months to the 30th June. Total revenue declined by 11% but profit was down by 86% and basic earnings per share by 89.0%. The interim dividend is increased cautiously by 3%.
Empresario Group EMR produced a record first half performance with revenue rising by 50% at constant exchange rates and adjusted profit before tax up by 24% or 12% at constant exchange rates. The company has successfully integrated its two acquisitions into the business and see them both offering further opportunities for growth.
Sareum Holdings SAR expects that profit for the year to 30th June and cash at the bank will be ahead of market expectation.
Proactis Holdings plc PHD expects to see a 31% rise in revenue for the year to 31st July, with EBITDA up 43% and profit before tax rising from 3.1m to 5.3m
Quantum Pharma plc QP Revenue for the half year to the 31st July rose by 13% following a strong performance from Niche Pharmaceuticals. Adjusted EBITDA rose by 23% and statutory operating prfit by 74% whilst net debt halved to 11.9m.
Luxury villas & houses for sale in Greece  – visit;   http://www.hiddengreece.net