Home » Posts tagged 'polymetal international'
Tag Archives:
polymetal international
11th March 2019 / Leave a comment
Clarkson plc CKN   Despite a challenging start to the year Clarkson produced a robust performance for the year to the end of December.Underlying profit before tax fell by 10% and earnings per share declined from 116p to 105p.The CEO is happy with this as it enables the dividend to be increased by 3% making it  the16th consecutive year of increased dividends. Headwinds are having their impact in the form of political uncertainty and natural disasters but these are expected to diminish as the year passes.

Polymetal International POLY  Preliminaries to the 31st December showed that 2018 was a year of strong operating and financial results,with revenue rising by 4% and gold sales up by 10$. Adjusted EBITDA was up by 5%, although average realised gold and silver prices both fell. A final dividend of US$ .31 is proposed. The dividend declared during the period has risen by 47% from last years 32 cents to the current 47 cents.
Xaar plc XAR updates that underlying trading results for the year to 31 December 2018 are in line with previous expectations and delays in ramp up of new product volumes in China have resulted in an unfavourable aging profile of working capital.   Provisions are therefore being taken on the basis of prudency.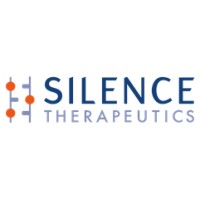 Silence Therapeutics plc SRN updates that 2018 was a defining year for the company, with transformational change throughout the business. With the approval by the FDA of the first RNAi therapeutics, a new class of medicines has effectively been created. In-human clinical trials are due to commence later in 2019 to demonstrate both safety and tolerability. The interim Chair of Silence describes it as being at the cutting edge of an extremely promising new class of therapeutics.
Driver Group plc DRV reports that  the cumulative trading result is now behind the Board's expectations for the current period due to a slowing in the speed of client conversion, in particular in the Middle East and south-east Asian markets. The cumulative trading result is now behind the Board's expectations for the current period and the shortfall is unlikely to be recovered in the second half. Full year underlying profits before taxation are now expected to be slightly below the 2017/18 result at approximately £3.5m.
Find beachfront villas for sale in Greece;   http://www.hiddengreece.net
16th October 2017 / Leave a comment
Spectra Systems SPSY has been notified by its authentication technology licensee that royalties in 2017 will reach a record level to the extent that profits for the year to 31st December will significantly exceed market expectations. For 2018 it is expected that royalties will continue to be higher than average.
Bioventix BVXP is increasing its second interim dividend from 26p to 31p as well as paying a special dividend of 40p per share. after announcing what it describes as yet another set of excellent results for the year to the 30th June. Revenue for the year rose by 31% and profit after tax by 40%
System 1 Group plc SYS1 Trading for the six months to the 30th September has been slower than expected and in constant currency terms, gross profit is expected to show a 12% decline over the previous year. The company remains cautious about prospects because of what it describes as"our usual lack of revenue visibility".

ConvaTec Group CTEC Organic revenue growth for the full year will be lower than expected after quarter 3 was severely impacted by a number of issues, including supply problems and lower than anticipated revenue from new products. The implications of growth on margins for 2018 are being reviewed. Third quarter like for like group revenue rose by 3.3% but it is now expected that full year organic revenue growth will be down to between 1% and 2%.
Polymetal Int. plc POLY enjoyed a robust third quarter with gold sales rising by 50% and gold output up by 38%. Total sales for the 3 months to the 30th September rose by 17% and gold equivalent production rose to record levels with a 26% increase over the previous year.
Physiomics PYC suffered from a 9% decline in total income for the year to the 30th June and losses for the year rose by 6%, resulting in the company's cash position becoming constrained until a deal with a major client can be finalised. Active cost control measures have been put in place.
Beachfront villas & houses for sale in Greece    http://www.hiddengreece.net
29th August 2017 / Leave a comment
Bunzl plc BNZL is increasing its interim dividend by 8% giving it a 24 year track record of dividend growth. Revenue for the half year to 30th June rose by 7%, adjusted profit before tax  by 5% and adjusted earnings per share by 7%, all at constant exchange rates. Like for like revenue growth increased to 3.7%. Eleven acquisitions have been announced so far during the current year.
Real Good Food plc RGF announced at the beginning of the month that it expected EBITDA for the year to the end of March 2017 would be some £2m. Since then the new Finance Director has carried out a review which indicates that it is now expected to be only  about half that, at £1m. The Board is now in discussion with its bankers with a view to varying some of the conditions of its banking facility.
Polymetal International POLY First half revenue rose by 17% and gold sales were up by 19%, although silver sales were down 5%.Cash costs fell by 28% due largely to the strength of the Russian rouble. An interim dividend of US$ 014 is being proposed compared to last years US$0.09
Image Scan Holdings IGE announced last month rapid growth in orders across a broad range of its products. Sales for the year to the end of September are now expected to reach £4.5m. with profit before tax of £250,000
Luxury villas & houses for sale in Greece  – visit;   http://www.hiddengreece.net
I would like to receive Brand Communications updates and news...