Home » Posts tagged 'paragon entertainment'
Tag Archives:
paragon entertainment
Petrofac PFC is slashing its interim dividend by 42% to 12.7 cents compared to last years  22 cents, despite what it claims to be a positive start to the year and a rise in net profit from last years US$12m to US$ 70m. for the half year to 30th June. The company is continuing to co-operate with the Serious Fraud Office which launched an investigation into the company in May. The second half of the year is expected to deliver an improvement in operating performance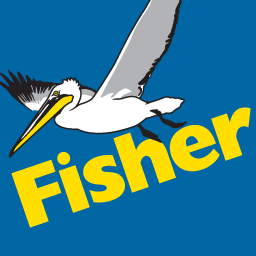 Fisher (James) FSJ Underlying group revenue for the half year to the 30th June rose by 13% and underlying profit before tax by by 6%, giving a positive start to the year. The interim dividend is to be increased by 10% and there are indications of stronger growth with a good improvement expected in the full year results, following some recovery in maintenance work in the oil and gas sector.

Diploma plc DPLM continued to trade well in the second half of the year and group revenues for the year to the end of September are expected to increase by 17% of which 9% will come from the benefits of sterling depreciation and 2% from acquisitions. With a robust balance sheet the group intends to pursue its policy of acquiring new businesses to accelerate growth.
Paragon Entertainment PEL  claims a 'credible' performance  for the six months to the 30th June and that it has done what it set out to do. Unaudited results show  a 45% rise in revenue, whilst underlying operating profit has rise from £106m. to £331m. Basic earnings per share more than tripled from 0.05p per share to 0.18p.
WH Smith SMWH updates that for the year to 31st August, its travel business has produced a strong performance and it has now opened its first three stores in Italian airports.
Luxury villas & houses for sale in Greece  – visit;   http://www.hiddengreece.net
Debenhams DEB Where shall we take the kids today, darling ? What about Debenhams for a fun social time? Daddy. daddy yes, pleeease ! There used to be only one reason to go to Debenhams and management appears to have completely forgotten what that was.  It was to shop and buy things, you dunderheads. If Debenhams customers are going for and having, a fun social time they are not buying and Debenhams is not selling. No wonder UK EBITDA is down by 6% No wonder its online performance has been strong and it is trying to make progress in non clothing categories and no wonder that for the half year to the 14th March group profit before tax fell by 6.4%.
Unilever plc ULVR is raising its quarterly dividend by 12% as first quarter turnover rose by 6.1% after a positive currency impact of 2.4%. Underlying sales growth for 2017 is now expected to rise by between 3% and 5%. Market conditions remained challenging with negative volume growth in Europe and North America. India did show some recovery from the effects of removal of currency notes but Brazil was adversely impacted by its economic crisis.
MAN Group EMG The first quarter of 2017 was a strong one for Man with funds under management rising by 10%, with growth in each of its investment engines. MAN now looks forward to the" alpha" opportunities being created by the global environment – Nothing like jargon when you are stuck for words – alpha opportunities indeed !
Paragon Entertainment Ltd PEL claims to have succeeded in doing what it set out to do in 2016, with revenue up by 70% to £14.4m and gross profit up by 91% to £3.76m. Projects completed included Coronation street, Fountains Abbey and Rolling Stones. With new projects in the pipeline, the company claims it is excited about its future
Amerisur Resources AMER Platanillo – 22 well has now been tested at 613 barrels of oil per day which is materially ahead of pre test expectations of between 300 and 400 bopd. The well has been placed on commercial production.