Home » Posts tagged 'omg'
Tag Archives:
omg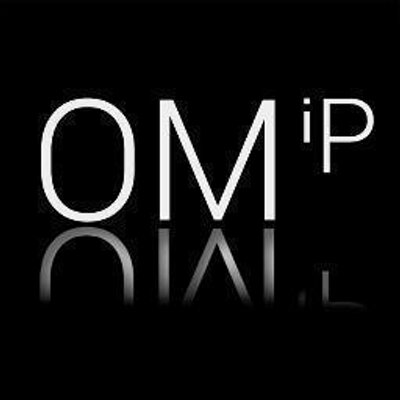 One Media iP Group OMG    A resurgent music industry  saw its longest period of revenue growth since the 1990s so it is no surprise that One Media Group enjoyed strong growth over the year to the 31st October 2018. Revenue rose by 16%, EBITDA by 44% and operating profit by 94%. Growth was also driven by increased consumer demand and the board was enhanced by the appointment of Lord Grade.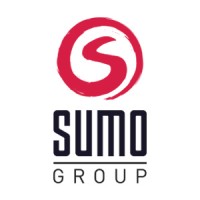 Sumo Group plc SUMO enjoyed substantial growth in revenue and profitability in the year to 31st December with adjusted revenue rising by 35.9%. 3 major projects have been launched or published since November, the last one being due in May. A positive start has been made to the new financial year with an unusually high degree of earnings visibility. The video games market is forecast  to grow around 30% in the next three years, driven by demand for new cloud-based subscription platform content supported by the world's biggest publishers, The company believes that the outlook for the Group is as good as ever. Adjusted revenue for the year grew by 35.9%, EBITDA by 24.6% and adjusted profit before tax by 20.2%. On a reported basis the loss before taxation shrank from £28.0m to £0.5m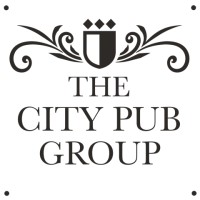 City Pub Group CPC made significant progress in the developing both the Group and profits during the year to the 3ist December. Revenue rose by 22%, adjusted EBITDA by 28% and profits by 60%. The total dividend was increased by 22% to 2.75p per share. Substantial progress has been made with 11 pubs opened in 2018 and putting the group on track for an estate of 65-70 pubs by mid-2021.
Gooch & Housego GHH Has seen during the six months to the 31st March 2019 a downturn in demand for critical components, particularly from China. In contrast to demand for fibre optic products  used in undersea networks, which is strong. The microelectronics sector is cyclical and  expected to follow the usual pattern by picking up during the second half of the year. The order book at the year end was string, standing at £93.2 million .

Find beachfront villas & houses for sale in Greece;  http://www.hiddengreece.net
NEX EXCHANGE   
Sativa Investments (SATI) has made two investments in the past week. A C$200,000 investment in Rapid Dose Therapeutics Inc has been made prior to a flotation. The company's QuickStrip fast-dissolving strip technology can be used to deliver medicinal cannabis. The other investment is in Veritas Pharma. A further C$200,000 is being invested in Veritas, which develops and commercialises medicinal cannabis treatments for chronic pain and palliative care.
Gunsynd (GUN) says that Danish software business FastBase Inc is delaying its flotation. An AIM quotation was originally planned but it may come to the standard list. There may also be a corporate transaction. Gunsynd has a 10% stake in Sunshine Minerals, which has announced that the authorities in the Solomon Islands intends to issue a prospecting licence for its nickel project as long as it gains right of access with land owners.
Wheelsure Holdings (WHLP) reported halved revenues in the six months to February 2018. Orders for the company's rail systems and technology have been disappointing due to tight budgets and admin delays. The interim revenues fell from £104,000 to £46,000.
Walls and Futures REIT (WAFR) raised £80,000 from an open offer at 94p a share.
Capital for Colleagues (CFCP) had a NAV of 41.5p a share at the end of February 2018, down from 43.5p a share one year earlier. The employee-owned business investor invested £324,000 in the latest six month period. There is £789,000 in the bank.
AIM   
Stride Gaming (STR) intends to get rid of its poorly performing social gaming business and concentrate on growing its online gaming operations internationally. Licences are being applied for and Italy should be up and running in the near future. As expected increased regulation and tax are holding back profit. Revenues should grow this year but pre-tax profit is expected to decline from £18.9m to £14.2m and be flat next year.
Watkin Jones (WJG) increased its revenues by 18% to £158.3m in the first half. Pre-tax profit was 12% ahead at £23.6m. Student accommodation developments remain the core but build to let developments will become more important over the coming years. There is even potential for a separate operation focused on build to let. Full year pre-tax profit is expected to be £48.1m.
Sanderson (SND) put in a strong first half performance. The enterprise software provider had an initial contribution from Anisa but even so the like-for-like profit was higher even though like-for-like revenues only edged up. The retail business was the main driver of profit growth and the improved order book, which increased from £2.78m to £8.61m. The like-for-like order book was 16% higher. The interim dividend was increased by 14% to 1.25p a share. Earnings per share rose by 44% to 2.3p a share, helped by a lower tax charge.
Oxford Metrics (OMG) has completed the disposal of its Yotta Surveying business to Ginger Group. The sale of the highways surveying business will generate £1.3m in cash. Oxford Metrics still owns the Yotta software.
GetBusy (GETB) has made a strong start to 2018 with revenues 17% ahead in the first four months of the year.  Stockdale expects the software company to increase its profit from £1m to £1.6m this year.
River and Mercantile has sold its shares in InterQuest (ITQ) and Chisbridge has increased its stake to 51.4%. This comes at a time when InterQuest is seeking to cancel the AIM quotation and investors are being offered 24p a share.
Best of the Best (BOTB) has received the full £4.5m VAT claim from the HMRC. There will be fees and costs to offset against this. On the negative side, HMRC says that the company owes retrospective remote gaming duty for a period of four years.
Frontier Smart Technologies (FST) says tough trading in the second quarter will hit the full year outcome. Expectations have been downgraded to revenues of £34.9m and EBITDA of £800,000. There will be an EBITDA loss of £1.5m in the first half. Excess stock levels hit orders for the digital radio division. Smart audio revenues are expected to grow slower than envisaged originally because of competition in the market. Development spending is being reduced.
Magnolia Petroleum (MAGP) wants to cancel its AIM quotation. The oil and gas producer estimates that it will save £100,000 a year by leaving AIM. The strategy is to sell assets in order to reduce debt.
Clear Leisure (CLP) is raising £600,000 at 0.95p a share. The cash will be invested in the bitcoin data mining business and fund continued litigation.
MAIN MARKET    
Trading in the shares of Path Investments (PATH) remains suspended and the AIM flotation continues to be delayed. The acquisition of a 50% stake in an onshore gas field in Germany is progressing. The 2017 annual report should be published in June.
Fandango Holdings (FHP) has secured two potential factoring and financial services acquisitions. The standard list shell would issue 908.4 million shares for the acquisition. Trading in the shares has been suspended.
Predator Oil and Gas (PRD) joined the standard list on 24 May. The share price edged up from 2.8p to 2.88p. The flotation raised £1.3m to finance the plan to acquire oil and gas assets in Trinidad and Tobago and Ireland.
Bisichi Mining (BISI) has acquired five shops in west Ealing (via a joint venture) for £5.6m. Bisichi and its main shareholder London and Associated Property will each own 45% with the other 10% owned by Metroprop Real Estate. The annual rental income is £140,000 and there is planning consent for 20 flats.
Life sciences company Bioquell (BQE) has sold its defence business for an initial £400,000. Up to £600,000 more could become due depending on winning a particular contract in the next 12 months. This business is lumpy and it made a small loss last year.
WideCells (WDC) is still finalising its 2017 accounts. The stem cell services provider is offering the chance for small investors to invest up to £450,000, via a bookbuild using the Teathers app and that was due to close on 21 May but it will be extended until the results are published. Trading in the shares remains suspended.
Andrew Hore

Mulberry MUL claims it is delivering on its strategy, in which case it should perhaps get a new one. Retail sales for the half year to the 30 September rose by 2% but on a like for like basis they fell by 1% with both UK and International retail sales sliding. Demand from London tourists was said to be strong but the UK as a whole was uncertain. The loss before tax at £0.5m. was almost identical to last years £0.6m. The long term objective is said to be to grow Mulberry as a luxury global brand. That is what most people always thought it was. The lack of growth and mundane performance cast doubts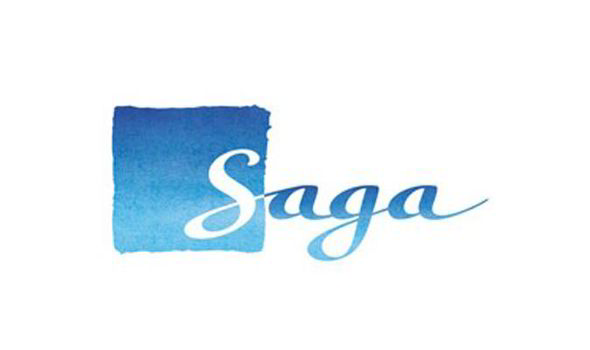 Saga plc SAGA as soon as one sees that a company has been reduced to using those two dreaded words "impacted" and "headwinds" you know that there's trouble at mill and Saga is no exception. With only between 1 and 2% growth in underlying profit before tax expected for the current year to 31st January 2018, the growth forecast for next year is that underlying profit before tax will be down by about 5% despite strong trading in travel which will be outweighed by challenging trading conditions in insurance broking and the collapse of Monarch Airlines.
Easy Hotel plc EZH  The year to 30th September was a year of strong progress with a 39% rise in revenue and 48.3% in adjusted EBITDA.  The costs of an expanding development programme or "pipeline" as those with a preference for jargon, would call it, resulted in a 21.1% drop in profit before tax and 50% in earnings per share. The dividend remains unchanged at0.33p per share.

Oxford Metrics OMG is delighted with its strong performance in the year to 30th September and the final dividend is to be increased by 20% to 1.2p per share after adjusted profit before tax came in ahead of market expectations following the planned investment in Yotta.. Like for like group revenue was up by 10% or 7% on a constant currency basis.
1PM PLC OPM updates that revenue for the half year to the 30th November will show a 73% rise and profit before tax will increase by 70%. The strong trading momentum has continued and is consistent with market expectations for the full year to the end of May.
Beachfront villas & houses for sale in Greece    http://www.hiddengreece.net