Home » Posts tagged 'nhs england'
Tag Archives:
nhs england
The New England Journal of Medicine (NEJM) publishes editorial relating to Human Challenge Programme
Open Orphan (AIM: ORPH), a rapidly growing specialist clinical research organisation (CRO) and a world leader in vaccine and antiviral testing using human challenge clinical trials, confirms that an editorial opinion piece regarding the UK Government's Human Challenge Programme has been published in the latest edition of the New England Journal of Medicine (NEJM).
The piece, titled 'Establishing the Model during an Evolving Pandemic', explores the extensive preliminary review process which was commissioned by the UK Government and delivered by the coalition involved in the COVID-19 Human Challenge Programme to justify the research and manage and minimise the risks associated with the trial, as well as arguments supporting the inclusion of a SARS-CoV-2 human challenge research program as part of the pandemic response.
The Human Challenge Programme, part of the UK Government's Vaccine Taskforce, is a collaboration between the UK Government, the Royal Free London NHS Foundation Trust, Imperial College London and hVIVO , a subsidiary of Open Orphan, to deliver the world's first human challenge study for COVID-19.
In human challenge studies, a small number of healthy volunteers in a controlled setting are exposed to an infectious agent, in this instance, COVID-19, for scientists and clinicians to assess how effective vaccines or treatments are against the disease and identify any side effects.
The NEJM is recognised as the world's leading medical journal and website. Published continuously for over 200 years, the NEJM delivers high-quality, peer-reviewed research and interactive clinical content to physicians, educators, researchers, and the global medical community. The publication's mission is to publish the best research and information at the intersection of biomedical science and clinical practice and to present this information in understandable, clinically useful formats that inform health care practice and improve patient outcomes.
Cathal Friel, Executive Chairman of Open Orphan plc, commented: "We are delighted to see support for the COVID-19 Human Challenge Programme in a publication such as the New England Journal of Medicine. The piece articulates the considerable review process commissioned by the UK Government and delivered by hVIVO, in collaboration with the Royal Free London NHS Foundation Trust , and Imperial College London. We believe the UK Government's COVID-19 Human Challenge Programme will play a vital role in trialling the vaccines and antivirals which continue support our effective pandemic response in the UK and abroad. "
For further information please contact:
| | |
| --- | --- |
| Open Orphan plc | +353 (0) 1 644 0007 |
| Cathal Friel, Executive Chairman | |
| | |
| Arden Partners plc (Nominated Adviser and Joint Broker) |   +44 (0) 20 7614 5900 |
| John Llewellyn-Lloyd / Richard Johnson / Oscair McGrath | |
| | |
| finnCap plc (Joint Broker) | +44 (0) 20 7220 0500 |
| Geoff Nash / James Thompson/ Richard Chambers | |
| | |
| Davy (Euronext Growth Adviser and Joint Broker) | +353 (0) 1 679 6363 |
| Anthony Farrell | |
| | |
| Walbrook PR (Financial PR & IR) | +44 (0)20 7933 8780 or openorphan@walbrookpr.com |
| Paul McManus / Louis Ashe-Jepson / Sam Allen | +44 (0)7980 541 893 / 07747 515 393 / 07502 558 258 |
Feedback plc are pleased to welcome Ian McLellan as Commercial Director for CCI Ltd. This new role will develop the market and sales channels for our products, supporting sales growth including the launch of next generation TexRAD products as part our commitment to invest in our Brands.
Ian has joined CCI after working closely with the management team over the last six months in a consultancy role to develop our strategy and Commercial structure.
Experienced in both global Corporate and small company environments as well as the NHS, he brings international sales and strategic marketing expertise in nuclear medicine and imaging modalities acquired from GE Healthcare, where he had senior roles in market development and as UK Marketing Manager. Ian also brings a track record of successful licensing and distribution agreements to support our business growth, having in-licensed two ground-breaking nuclear imaging agents whilst at Amersham Healthcare.
His career has involved interaction with stakeholders and users at all levels and this appointment will provide significant additional resource and expertise as CCI seek relationships, local distributors and a widening customer base.
Ian McLellan commented "I have been impressed with the technology and expertise within CCI, and I am pleased to be joining at this exciting time in the Company history as we develop new growth opportunities through product innovation and wider sales channels."
CCI Ltd CEO Mike Hayball observed "We welcome Ian to the management team. He has brought significant expertise to our strategy development and his experience of developing new markets and product launches will enhance our ability to generate growth and strengthen user awareness of our technology."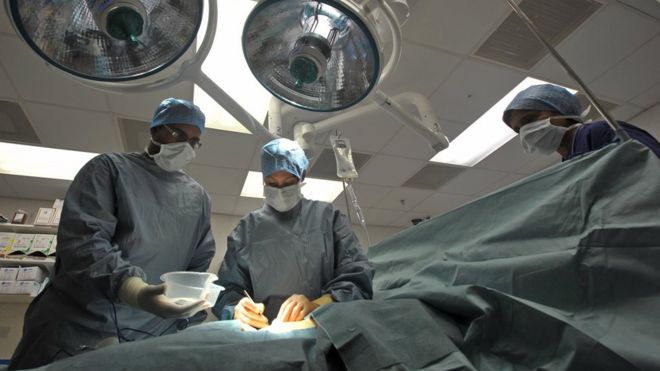 Senior doctors say they are concerned about the number of cancer patients having their operations cancelled amid "tremendous pressure" facing the NHS in England this winter.
Ian Eardley, from the Royal College of Surgeons, said a shortage of beds was one of the causes.
Such surgery is usually protected under treatment time guidelines, he added.
The NHS said it was "pulling out all the stops" to ensure patients receive surgery "as quickly as possible".
A spokesman for NHS England said there had been a steady increase in the number of operations over the last 15 years and more people were surviving cancer than ever before.
'Current pressures'
Guidelines for hospitals in England stipulate that cancer patients should be seen within 31 days and receive primary treatment within 62.
In November 2016, the latest period which NHS figures are available for, the 62-day target for treatment to start was missed – with 83.5% of patients being treated in that timeframe instead of 85%.
Mr Eardley, vice president of the RCS, said most hospitals were able to see more than 90% of patients within that time period, but in the past year "it's been more difficult to achieve that".
He said that while cancer operations were cancelled "from time to time", especially during the winter, the RCS had heard from its members in England about an increasing number of cancellations within the last week.
"There are current pressures – since Christmas particularly – and the number of cancelled operations has been going up," he told the BBC.
"The NHS is under tremendous pressure – more and more patients are going to A&E and there is more difficulty in getting patients home, and it's not something we are comfortable with at all.
"If we could get patients home more quickly and effectively, we could carry on with doing surgery more quickly and more effectively."
He added that solving the shortage of beds caused by problems with arranging care in the community would be "the easiest thing to do most quickly, although there are other longer-term problems and there also needs to be a broader review of the NHS."
---
Analysis – by Hugh Pym, BBC News health editor

It's a graphic illustration of what the current extreme pressure on the NHS means for patients.
Routine surgery is often cancelled during the winter to allow hospitals to keep beds free for the expected surge in emergency admissions, but cancer treatment always continues with very few exceptions.
In what looks like a highly unusual move, several hospitals are now having to postpone cancer operations because of a shortage of beds.
This comes after news that more than four in ten hospitals in England were on major alert status because of high patient numbers in the week ending 8 January.
All this is at a time when the weather is mild and there has not been a major flu outbreak. If that changes, the NHS will come under even greater strain.
Dr Moira Fraser, director of policy and public affairs at Macmillan Cancer Support said: "Nobody should have to go through the distress of making emotional and practical preparations for an operation only to have it cancelled."
Link here for the full BBC article