Home » Posts tagged 'mike henry'
Tag Archives:
mike henry
Iron ore, the steelmaking commodity that is the main source of income for global miners BHP, Rio Tinto and Vale, broke above $90 a tonne this week for the first time since mid-March, supported by strong demand from China.
The country is the world's biggest producer of steel and demand for the metal, widely used in construction, has been steadily increasing since Beijing began in late March to ease nationwide lockdowns put in place to contain the spread of coronavirus.
Government data released on Friday showed industrial output in China recovering in April after collapsing during the most intense phase of the outbreak.
Daily crude steel production at big plants in China increased 13 per cent to 2.1m tonnes in the first 10 days of May — the highest level of activity this year, according to brokerage Argonaut Securities.
"The rising steel production didn't result in an oversupply and price depression as signalled by markets. Rather, steel inventory has quickly declined and steel prices gradually increased," said Helen Lau, an analyst at Argonaut.
For the week to May 15, total steel inventory in China dropped 34 per cent to 17m tonnes, led by a 37 per cent decline in stocks of steel reinforcement bars, a product widely used in the construction industry.
At the same time as demand in China has been rising, exports from Brazil, a key producer, have stalled because of lower shipments from Vale's operations in the Amazon rainforest. The cause of the decline is unclear, but analysts said it could be linked to a rising number of Covid-19 cases in the state of Para.
"With China's crude steel output now at a higher level than a year ago, demand for iron ore is outpacing shipment arrivals. As a result, China's iron ore port inventories are gradually eroding," analysts at Morgan Stanley said in a report.
Mike Henry, the chief executive of BHP, told investors this week that if China were to avoid a second wave of Covid-19 infections he expected raw steel production in the country to rise this year, offsetting double-digit declines in the rest of the world. The country accounts for more than 50 per cent of global steel production.
Benchmark ore with an iron ore content of 62 per cent was priced at $93.25 a tonne on Friday, according to an assessment by S&P Global Platts, up 5.4 per cent on the week.
At that price, BHP, Rio and Vale are generating billions of dollars of cash from their iron ore mines.
Analysts said reports China might impose import restrictions on Australian iron ore in retaliation for Canberra's call for an inquiry into the origins of Covid-19, were probably off the mark.
Beijing has suspended imports of red meat from four Australian abattoirs and is planning to impose punitive tariffs on barley shipments.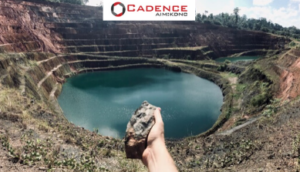 "China relies on Australia for over 60 per cent of iron ore imports," said Glyn Lawcock, analyst at UBS. "With the market tight, Chinese port stocks declining, and Brazilian exports down 12 per cent year to date, options today appear limited."