Home » Posts tagged 'melrose industries'
Tag Archives:
melrose industries
Melrose Industries MRO is delighted with its acquisition of GKN, and the significant potential for improvement identified when it made its offer.  Plans are now being implemented to realise the full potential of GKN's world leading, but currently underdeveloped, businesses. The interim dividend for the six months to the 30th June is being raised by 11% in anticipation. The half year figures are affect by the takeover in that all the acquisition costs are included but only 73 days of trading from GKN.
Go Ahead Group GOG results for the year to the end of June were head of expectations and a robust performance is expected for 2018/19. Despite the self praise revenue fell by 0.6% and basic earnings per share by 0.2%. Although profit before tax rose by 6.5% it was decided that it was prudent not to increase the final dividend which is maintained at last years level. Bus operations performed resiliently with profits slightly up on last year despite a challenging market environment but rail profits fell by 25%, partly due to the expiry of the London Midland franchise.
Bovis Homes Group BVS performed ahead of expectations in the half year to the 30th June with profit before tax increasing by 41% and earnings per share by 40%. Unlike many in the industry it did behave as if it had a certain amount of social conscience. and and managed to keep its average selling price absolutely flat. Although total completions rose by 4%, group revenue rose by only 1% but the shareholders got the rewards which those who invest in the house building industry have come to expect and the interim dividend is increased by 27%. For the year as a whole the target is for record profits which will be at the top end of the boards expectations.
Dixons Carphone plc DC Like for like revenue was flat in electricals and down 1% in Mobile in the 13 weeks to the 28th July. The Nordics were similarly flat, leaving Greece leading the way with a 9% rise in like for like revenue, which is truly amazing having regard to the obstacle course which customers have to negotiate as they queue to try and pay for what they would like to buy.
Forget Brexit; Get A Greek Residence Permit Valid For The EU   http://www.hiddengreece.net
Melrose Industries MRO & GKN. Melrose has published a trading update for GKN for the 13 weeks from 1st January to the 31st March and based on GKN's own management accounts  produced prior to the takeover on the 19th April. GKN's performance showed trends which were below market expectations. Melrose has made allowance for further under performance and claims that GKN, with sales up 5% and operating profit down 10%,  was achieving sales growth at the expense of operating margins. GKN's net debt during the period rose from £889m. to £1124m. Despite this Melrose is confident that its net debt at the 2018 year end will be consistent with previous guidance.
London Stock Exchange Group plc LSE produced a strong performance in the quarter to the 31st March. Total income increased by 13% both year on year and on an organic and constant currency basis. All of the businesses performed well and the Group says it is well placed to develop its many growth opportunities.
Focusrite plc TUNE has thoroughly enjoyed its first six months and is celebrating by increasing its interim dividend for the half year to the 28th February by 33% to 1p per share. Group revenue rose by 21.2%, EBITDA by 33%, profit before tax by 26.8% and basic earnings per share by 23.3%. All major regions benefited from revenue growth and Xmas trading was particularly strong.
AB Dynamics ABDP has made an excellent start to the current financial year with  revenue growing by 39% in the 6 months to 28th February, profit before tax up by 34% and basic earnings per share by 86%. The interim dividend is to be increased by 10% to 1.465p per share. Demand for driving robots hit an all time high and the forward order book is described as good  both for the reminder of this financial year and going through into 2019
Osirium Technologies OSI total revenue for the year the 31st December rose by 63% and bookings by 123% but the loss for the year also rose – from £1,822,497m. to £2,296,814m.The company claims that it is continuing to build both momentum and value
Beachfront villas & houses for sale in Greece;   http://www.hiddengreece.net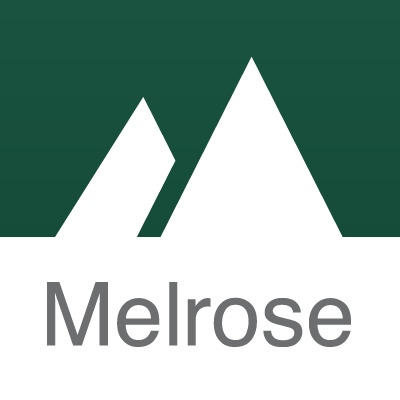 Melrose MRO Today the gloves are off as Melrose goes to war in its attempts to persuade GKN shareholders to abandon its company. If ever an example was needed as to how the City is no longer a place for gentlemen, Melrose provides it with a hectoring, bullying diatribe threatening GKN shareholders with the terrible financial consequences of their own folly if they are stupid enough to reject Melrose's offer.There is only one problem and it is a problem which Melrose has created for itself. Its attitude and language is so extreme that it makes it appear that this is its last desperate throw of the dice after which its ammunition is exhausted.
Thus Melrose's final offensive, attacks GKN's "hastily assembled and ill considered proposals", threatens GKN shareholders that "unless they accept our offer" there will be dire consequences and compares GKN rebuttal with what they laughingly call their own "measured approach". In fact there is nothing measured about today's response.  Its warnings read like the last gambit of a contestant which is running scared and knows it has already lost the battle. Rarely in the world of takeovers has a company made such a disastrous tactical error. It deliberately chose to turn itself into the beast to be feared, a wolf without any sheeps clothing. People who are threatened and treated as stupid, tend to rebel. Melrose has only itself to blame if it is rebuffed.
Finsbury Foods FIF claims that half year results to the 30th December were robust and is increasing its interim dividend by 10% to 1.1p per share. Like for like revenue rose by 2.5% and profit before tax by 6.3% as the group showed resilience in the face of a sustained period of "market wide headwinds" which it says, will persist into the future.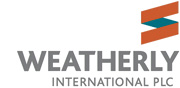 Weatherly International WTI announces that it may have come to the end of a long and difficult road. It renegotiated its loans from Orion on the 31st August, 30th October and 31st December and it is now faced with repayments of $20m. by the 31st March. It admits that it is unlikely to generate sufficient surplus cash to be able to meet the repayment and its continued existence as a going concern will not be possible without Orion's continued support, of which there is no certainty.
Find beachfront villas & houses for sale in Greece;   http://www.hiddengreece.net