Home » Posts tagged 'mediclinic international'
Tag Archives:
mediclinic international
Countryside Properties plc CSP enjoyed robust trading during the firt half year to the 31st March., in addition  to which there was growth from acquisitions. Total pricate completions rose by 15% with the total average selling price falling by 11% to £392,000. Housebulding completions rose by 7% with the average selling price remaining flat. The company claims that private forward bookings were strong with a fall from £347m. to £327m. Current trading is described as robust and building cost inflation has moderated particularly in London and the south east.
Bunzl plc BNZL Since the 31st December revenue at constant exchange rates has risen by 14%, with underlying growth of 6% and an impact of 8% from acquisitions. Underlying growth is expected to return to more normal levels for the reminder of the year. In March two further acquisitions have been completed, one in the US which produced revenue of $50m in 2017 and the second in the Netherlands which produced 6m. Euro in 2017.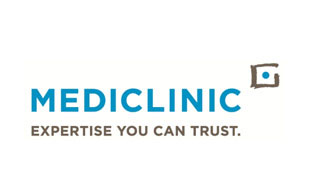 Mediclinic Intnl plc MDC Results for th year to the 31st Mach are expected to be marginally ahead of expectations following a significant second half improvement from the Middle East division, which is now entering an expansionary phase. This is expected to produce a srong increase in revenue and margins over time. In Southern Africa revenue growth of 5% is anticipated which is ahead of expectations.
Moneysupermarket.com Group MONY produced total revenue growth of 4% for the quarter to the end of March, in line with expectations and led by Home Services with a rise of 15%. The group anticipates meeting current market expectations for the full year.
AnimalCare Group plc ANCR Revenues to the 31st December will be slightly ahead of management expectations whilst sales growth during the current financial year is expected to be stronger, with underlying EBITDA, net earnings and earnings per share all expected to maintain at least double digit growth
Segro plc SGRO made a strong start to 2018 with a record level of new headline rent delivered for the quarter from the 1st January to the 17th April. Last year the first quarter figure was £16.3m.. This year the figure shot up to £27m.
Find beachfront villas & houses for sale in Greece;   http://www.hiddengreece.net
3i PLC (III) Claims another good first half performance for the six months to the end of September during which it invested in some attractive and well priced businesses in private equity. Total return in this "good" first half fell by some 35% from 1006m. to 655m. and the percentage return on opening shareholder funds virtually halved from 23% in 2016 to 11% in 2017. The dividend remain at 8%.
Mediclinic International plc MDC reports that one of the features of its first half performance was a turnround getting underway in its troubled Abu Dhabi business. Total revenue for the half year rose by 10% but underlying earnings per share were down by 12% and revenue from its Middle East operations in both Dubai and Abu Dhabi fell 5% in constant currency terms. Despite this the Middle East is expected to produce a strong second half. The interim dividend is maintained at 3.2p. The group added that in accordance with Rule 2.6(a) of the City Code on Takeovers and Mergers, by not later than 5.00 p.m. on 20 November 2017, Mediclinic will be required to either announce a firm intention to make an offer for Spire Healthcare in accordance with Rule 2.7 of the Code or announce that it does not intend to make an offer. Although discussions have continued, no agreement has yet been reached on any of the key terms of an offer.
Royal Mail Group RMG Revenue per share rose by 2% in the half year to the 24th September but transformation costs reduced operating profit from 148 to 26m. Profit before tax was well down from 110m. to 77m,. although basic earnings per share almost doubled from 8.6p last year to 17.1p this year. The interim dividend is being raised by 4% to 7.7p per share. The group is prepared for a decline of between 4% and 6% in addressed letter volume  but parcels are performing well in a highly competitive market. Anybodywho has attended RMG's jargon specialisation course (JSC) will be able to understand that GLS has performed strongly and UKPIL parcels revenue rose by 5%.
Coats Group COA continues to perform strongly and the 2% rise in group sales for the quarter to 31st October would have been much higher but for the decline in the  crafts division increasing to 12% and bring the average over 9 months up to 10%. The problems there are due to tough market conditions and a major customer moving to own brand retailing. The Industrial division produced a strong performance with growth of 5%  which was closely matched by the other divisions which, apart from crafts continue to perform well.
Marks & Spencer M&S must be desperately awaiting the arrival of Archie Norman in the hope that he can achieve the turn round which has so far eluded the company. Todays results paint a sorry picture for a company which was once the leading presence on the UK high street.Profit before tax for the year to 1st April fell by 63.5%, basic earnings per share by 70.7% and profit after tax by 71.1%. Revenue growth of 4.2% in food sales came from new stores.On a constant currency basis like for like sales in home and clothing fell by 3.4% but home and clothing was a main item in current plans for recovery and growth. Despite this management is to reduce space for home and clothing by between 1 and 2%  Overall like for like group sales for the year fell by 1.1%.
Babcock International BAB continued its enviable record of strong growth in the year to the end of March. The full year dividend is to be increased by 9.1% after a revenue increase of 7.1% and rises of 7.6% in profit before tax  and 8% in basic earnings per share.. The year saw significant breakthroughs with receipt of the first ever orders from the French Ministry of Defence and becoming the first non US company to win business for a critical US nuclear submarine programme. The order book remains robust.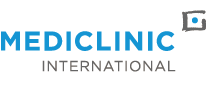 Mediclinic international MDC is to pay a final dividend of 4.7% making a total for the year to the end of March of 7.9%, in line with its dividend policy. revenue for the year rose by 30%, earnings per share by 5% and earnings by 29%. The company benefited from the weakness of sterling.  South Africa's performance was particulary strong but the Middle east was very and did not come up to expectations.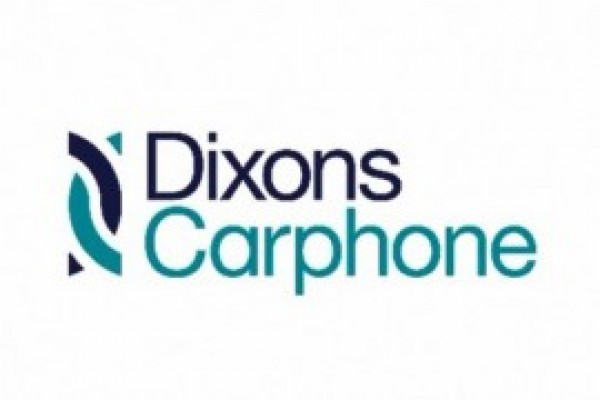 Dixons Carphone plc DC. claims another good year with a 4% rise in like for like revenue, although in the final quarter to the 29th april, this fell to 2%, due mainly to a late Easter and the delayed arrival of the Samsung S8. Southern Europe has had a very good year with like for like revenues up by 6% and Greece being a particularly strong performer.