Home » Posts tagged 'mars'
Tag Archives:
mars
easyJet plc EZJ produced a strong first quarter performance thanks in part at least to the collapse of a number its competitors such as Al Italia, Monarch and Air Berlin, which it has now bought and the disruption suffered by its main competitor Ryanair. On time performance rose by 2 percentage points to 81% despite increased disruption. Total revenue for the quarter rose by 14% and passenger numbers by 8%. Constant currency revenue is expected to rise by mid to high single digits in the first half of 2018. Passenger numbers are expected to rise from 80 million to 90 million, again helped by the lack of competition.
IG Group Holdings IGG produced new records in revenue and profit before tax in the half year to the 30th November. Profit before tax rose by 29%, diluted earnings per share by 30% and operating expenses fell by 7%. Own funds generated by operations rose by 38%.The interim dividend is being increased a tad to 9.69p per share compared to 9.42 pence in 2017
Pets at Home Group PETS The third quarter to the 4th January produced group revenue growth of 9.6% or 7.2% on a like for like basis after a strong customer response following the launch of a low price initiative.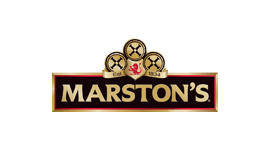 Marstons MARS suffered disruption from ice and snow  both at the beginning of December and between Christmas and the New Year which cost it nearly £1m in lost profits. Despite that  Santa looked kindly  on the brewer on Xmas day itself which produced record retail sales  of nearly £4m., 5.4% up on last year. Market conditions are tough but 2018 will still see the opening of 15 new restaurants and pubs and 6 lodges.
Elecosoft ELCO Profit before tax and revenue for the year to 31st December are expected to be significantly higher than in 2016. Following strong conversion of operating profits into cash, net borowings were eliminated at the 30th June. Staff are praised for the development of a number of significant award winning technical innovations which have pleased customers.
Ideagen IDEA saw revenue rise by 43% and adjusted profit before tax by 56% after a strong performance during the half year to the 31st October. Sales momentum was strong in the USA, Europe and in the Asia Pacific region. Current trading is described as robust and the interim dividend is to be increased by 15%.
Find beachfront villas & houses for sale in Greece;   http://www.hiddengreece.net
Marstons MARS has seen its business transformed in recent years and preliminary results for the year to 30th September produced both revenue and earnings growth which in turn led to profit growth in all segments. Statutory revenue rose by 8%m profit before tax by 24% and earnings per share by 12%. The average profit per pub rose by 2% and the strong brand names in beer continued to outperform the market. The final dividend is to be increased by 0.1p per share making a total increase for the year of 2.7%.
Greene King  GNK on the other hand found its first half to be a challenge with revenue for the six months to the 15th October down 1.2%, adjusted profit before tax down by 8% and earnings per share by 8.3%. The statutory figures look much better with profit before tax up by 33.7% and basic earnings per share  by 30.5%. Management claims that its actions have led to an improved performance in the second half,  which begs the question as to  why the didn't act earlier. There is, they claim, still room to continue to generate significant cost savings, which begs a similar question.
Paypoint plc PAY the half year to the 30th September was busy and exciting for management as it continued to reshape the business, giving the Board the confidence that it had the right strategy. Revenue fell by 4.1% and profit before tax by 1.5% but the ordinary interim dividend has been increased from 15p per share to 15.3p, a rise of 2%. On an ongoing basis revenue rose by 2.3% but profit before tax fell by 3%.

Go Ahead Group GOG updates that everything is in line for the 4 months from 2nd July to the 28th October and is expected to remain that way for the rest of the year. The main highlight of the period is that Aslef members ended their long running dispute.
Beachfront villas & houses for sale in Greece    http://www.hiddengreece.net
Dominos Pizza Grp DOM Sales during the 13 weeks to the 24th September rose by 11.9% on a like for like and constant currency basis. Demand was strong and the quarter saw a record number of store openings as well as a recovery in like for like sales. Switzerland led the way with like for like growth of 20.4%, following price reductions earlier in the year and a surge of 69.6% in online sales.
Marstons plc MARS Updates that both sales and profits for the year to the end of September, were ahead of last year and despite recent market conditions being subdued further growth is targeted for 2018 when the opening of 15 new pubs and bars and 6 lodges is expected. For brewing the 2017 year has been transformational with own brewed volumes up by 6%. Taverns on the other hand produced like for like sales growth of 1.6% and Destination and Premium only managed 0.9%.
Ted Baker Plc TED Interim results for the 28 weeks to 12th August saw group revenue rise by 9.5% on a constant currency basis whilst basic earnings per share were up by 12.2%. Asia was particularly strong with a rise in sales of 19.6% on a constant currency basis. Overall the half year performance was in line with expectations with profit before tax up by 17.8% and the interim dividend being increased by 17.5%.
easyHotel plc EZH The  year to the end of September was one of accelerated growth with a strong like for like performance in both owned and franchised hotels enabling the company to continue to outperform the market. Total sales for the year rose by 39% with like for like revenue in owned hotels up by 13.7% and by 8.6% in franchised hotels. 2560 owned rooms and 2263 frnchised rooms are under negotiation.
Iofina IOF  produced more iodine than expected  in the third quarter of 2017 which became a landmark period, as at the same time, global iodine prices continued to recover.
Beachfront villas & houses for sale in Greece    http://www.hiddengreece.net