Home » Posts tagged 'iqe plc'
Tag Archives:
iqe plc
Vodafone Group plc "challenging competitive conditions" are words which bring a chill to the boardroom of any company and Vodafone is no exception. Quite simply the impact of its problems turned it from a profitable company in 2017 to a loss making one in the first half of 2018.  Group revenue declined by 5.5%, impacted by those troublesome foreign exchange headwinds, the adoption of IFRS 15. and the sale of Quatar. With all these impacts the loss for the half year came in at €7.8 billion, including the further impact  of a €3.4 billion loss on the disposal of Vodafone India. Impairments of €3.5 billion in Spain, Romania and Vodafone Idea, added to the company's woes. Some of its customers may say that this is the year when at last Vodaphone got its comeuppance.

Taylor Wimpey TW Claims delivery of a strong performance during the second half of 2018, with very strong sales, a supportive lending environment and of course huge and completely unjustifiable support from the taxpayer. The order book remains strong, with a 12% rise on last year and customer demand is robust. Shareholders naturally get their rewards with the return of £600 million by way of total dividends promised for 2019, a 20% increase on 2018.
IQE plc IQE confirms it was notified yesterday, following an announcement made by a major chip company in the VCSEL supply chain , that the chip company had received notice from one of their largest customers for 3D sensing laser diodes that they would materially reduce shipments for the current quarter. As a result  IQE expects revenues for the full year 2018 will be approximately £160.m.compared to £154.6m for 2017, whilst adjusted EBITDA is  expected to be approximately £31m as against  £37.1m for 2017. The slowdown in shipments will therefor materially impact  expected year end revenues and profitability at IQL.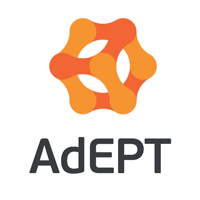 AdEPT Tech Group plc ADT is delighted by the continued progress being made by the Group in its transformation.Total revenue for the six months to the 30th September rose by 9.5%, EBITDA by 10.7% and the interim dividend is to be increased by 15.3% to 4.9p per share.

James Cropper plc CRPR Produced revenue growth in all divisions with total revenue up 6% in the half year to the 29th September. Profit before tax however at £1.4m, fell by 39% compared to 2017 and earnings per share were down by 44% as profitability was impacted by higher pulp prices over the year.
Beachfront Houses &  Apartments For Sale in Greece  http://www.hiddengreece.net
Cardiff-based IQE plc (IQE.L) is engaged in the research, development and provision of engineering consultancy services to the compound semiconductor industry. The Company's segments include wireless, photonics, Infra Red and CMOS++. The Company is the manufacturer and supplier of Compound Semiconductor wafers or epiwafers using a process called epitaxy. Its photonics business enables a range of end applications, from data communications and advanced optical-fibres, to sensors in consumer and industrial applications. It operates through business units, including wireless, photonics, InfraRed, CPV (advanced solar), power switching, light emitting diodes (LEDs) and advanced electronics. It produces atomically engineered layers of crystalline materials containing a range of semiconductor materials, such as gallium, arsenic, aluminium, indium and phosphorous. The Company also has operations in North America, Asia, and Europe.
On March 21st 2017, IQE published FY results to Dec 31st 2016. IQE reported record revenues of £ 132.7m, up 16.4%, with adjusted pre-tax profits up 17.4% to £20.6m. Cash generated grew 7.1% to £22.5m, with fully diluted EPS up 15.4% at 3.0p. IQE said the numbers resulted from a diverse range of growth drivers and end markets, which reflected strong organic growth, supplemented by a currency tailwind in H2. CEO Dr Drew Nelson said good progress within the wireless division in 2016, including continued innovation, new product development and new qualifications, "has strengthened IQE's strong leadership position in this space and provides a good platform for further growth."" Our focus on building a strong IP portfolio reflects our vision of global leadership across a range of markets as advanced semiconductor materials become an increasingly important enabler of a wide range of electronics applications. This strategy underpins our strong financial performance, and the exciting outlook we see for our business."
The growth in IQE earnings and revenues triggered alerts across VectorVest metrics as far back as June 2016, and with confirmation of strong growth at the interim stage in September, the stock appeared on our 'Aggressive' growth list. Today, the GRT (forecasted Earnings Growth Rate) for IQE registers at 17.00%, which VectorVest considers to be very good). GRT reflects a company's one to three year forecasted earnings growth rate in percent per year. In terms of value, the measure of a stock's current worth, IQE.L has a current value of 74.99p per share. Therefore, it is undervalued at today's price of 64.00p per share.
The price chart of IQE.L is shown above over a period of three years. The green line study above the price is the VectorVest calculated valuation while the blue line study in the window below the price illustrates earnings per share (EPS). The share is undervalued, growing earnings and trending strongly with increasing upside momentum as shown by the Macd indicator. The price is making a new high while the Macd is also making a new high. This lack of any divergence between the price and the Macd invariably results in further upside.
Summary: As the IQE chart illustrates, IQE has already enjoyed a year of stellar growth. Despite this, key VectorVest indicators show this rate of growth is set to continue, a view underscored backed up by the CEO's bullish comments at the full year results stage. The trend looks set to continue.
Dr David Paul
May 10 2017
Readers can examine trading opportunities on BXP and a host of other similar stocks for a single payment of £5.95. This gives access to the VectorVest Risk Free 5-week trial, where members enjoy unlimited access to VectorVest UK & U.S., plus VectorVest University for on-demand strategies and training. Link here to view.
FREE! For free VectorVest analysis on any stock, go to this link here
VectorVest Unisearch
On VectorVest a simple search using the Unisearch tool will quickly find shares that are undervalued with good fundamentals that have just issued a Buy recommendation. This will give the active trader a short list of many high probability trading opportunities each week. Traders now have the opportunity to spend five weeks discovering VectorVest's unique simplicity, automation and independent guidance. Just £5.95 buys a 5 week trial to enable deep exploration, or how the system can assist in smarter trading in as little as 10 minutes a day. Powerful tools. Proven strategies. Unique Perspectives.
Link here for more info and to set up a trial. 
European Financial Publishing Limited T/A VectorVest UK (VectorVest) is authorised and regulated by the Financial Conduct Authority under register number 543038. You should remember that the value of investments and the income derived therefrom may fall as well as rise and you may not get back the amount that you invest. Past performance is not a reliable guide to the future. This material is directed only at persons in the UK and is not an offer or invitation to buy or sell securities. If investors are in any doubt of the suitability of an investment given their individual circumstances, they are recommended to contact an investment manager or independent financial adviser who may be able to provide tailored advice. Opinions expressed whether in general or both on the performance of individual securities and in a wider economic context represent the views of VectorVest at the time of preparation. They are subject to change and should not be interpreted as investment advice. VectorVest and connected companies, clients, directors, employees and other associates, may have a position in any security, or related financial instrument, issued by a company or organisation mentioned on this site. European Financial Publishing Limited is a company incorporated in Scotland under Company Number SC357322 with its registered address at Exchange Tower, 19 Canning Street, Edinburgh EH3 8EH. Email: support@VectorVest.com