Home » Posts tagged 'intu'
Tag Archives:
intu

Gooch & Housego plc GHH updates that it is suffering from microelectronic headwinds despite which growth has continued. During the first four months of the financial year the business has seen a downturn in demand particularly from China. A cyclical downturn is also currently being experienced for industrial lasers.  2019 group trading performance is still expected to show low single digit growth compared to last year.
Glencore plc GLEN is pleased to report that it has delivered both record Adjusted EBITDA, up by 8% and significant cash returns to shareholders in 2018. The preliminary results also include net income attributable to equity holders down 41% and basic earnings per share also down 41%. Other highlights are that resolutions have been achieved with the Ontario Securities Commission regarding accounting, governance and disclosure matters and a refreshed management team has been appointed. Committees have been created to oversee the Group's response to the U.S. Department of Justice's investigation. Production guidance in all commodities for 2019 is that it is expected to be higher than 2018.
Intu Properties plc INTU  claims its management team has produced robust operational performance in a challenging market for the year to 31st December,  with increased like-for-like net rental income for the fourth consecutive year and 97 per cent occupancy. property valuations declined as sentiment weakened significantly. Valuations fell by a further 3 per cent  in the final quarter of 2018, in addition to the 9 per cent fall over the first nine months. Sentiment in the retail sector is at an all-time low.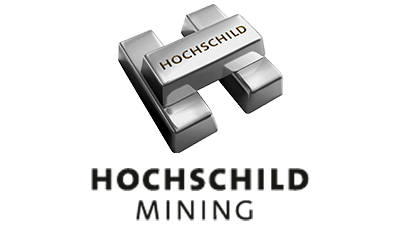 Hochschild Mining plc HOC reports another strong year of record production and prudent cost control. Revenue for the year to 31st November fell by 3%, adjusted EBITDA by 11%, Profit from continuing operations (pre-exceptional) was down by 66% and Profit from continuing operations (post-exceptional) by 88%. 2018 operational delivery exceeded guidance.
Lloyds Banking Group LLOY 2018 results show that it was a year of strong strategic and financial delivery. The UK economy has proven itself resilient with record employment, which has enabled the bank to see profits jump by 24% whilst the total ordinary dividend of 3.21 pence per share, is up 5 per cent on 2017 In addition to this a share buyback of up to £1.75 billion is proposed. A continued strong performance is expected for 2019 with a statutory return on tangible equity of 14 to 15 per cent.
Find beachfront villas & houses for sale in Greece;   http://www.hiddengreece.net
Whitbread plc WTB can not quite make its mind up as to whether its full year results are good or solid, so to be on the safe side, it claims they are both.On an underlying basis revenue rose by 2.6% and profit before tax by 2.5% which is hardly impressive. On a statutory basis, operating profit and profit before tax rose by 0.1% and 0.2% respectively, which appears to be neither good nor solid. Even solidly good  seems to be a bit of an exaggeration.
The man event of the year was was the sale of Costs to Coca Cola for £3.9bn.  A significant majority of the net cash proceeds will be returned to shareholders but not just yet because regulatory approval  is still required from the EU and perhaps more importantly China. Trump had perhaps best tread carefully on the sanctions front if he wants Coca Cola to get its approval. The one figure which does stand out among these somewhat mundane results is that the shareholders are to be well looked after with a dividend rise of 4%.
Bunzl plc BNZL Third quarter Group revenue rose by 7% at constant exchange rates due to a mixture of organic growth of approximately 4% and an impact from net acquisitions, of approximately 3%. This is as expected at the time of the half year results.Since then Bunzl recently has entered into an agreement to acquire Volk do Brasil  which .will expand its already well established safety business in Brazil
Plus500 Ltd PLUS expects trading for 2018 will now be ahead of expectations. Despite a third quarter drop in revenue of 14%, the nine month figures show a healthy rise in revenue of 86% whilst the number of new customers has risen by 19% and the number of active customers by 74%.
Intu Properties plc INTU has continued to deliver a strong and resilient operational performance from 1st July to the 23rd October but it has not been able to ignore the fact this has been a particularly challenging period for UK retailers. Rent reviews settled in the period have on average been 5 per cent above previous reviews but significantly anticipated growth for 2018 is expected to be no more than 0 to 1% as tenant failures impacted the figures by some 1.5 %.and footfall for the year fell by 1.3%. The occupancy rate however rose to 97%
 Forget Brexit; Get A Greek Residence Permit Valid For The EU  http://www.hiddengreece.net
Safestyle UK plc SFE The Board has rushed out a clarification of yesterdays rather surprising announcement about its trading prospects and admits that it is considering arrangements with key stakeholders in NIAMAC Developments Ltd which could benefit Safestyle's business and accelerate its recovery.
Interco. Hotels Group plc IHG delivered a good third quarter with the best performance for signings and openings in a decade. Nineteen thousand rooms were opened in the quarter, a year on year rise of 70%. Net system size rose 5.1% year on year to 826k rooms.$500m will be returned to shareholders via a special dividend with share consolidation to be paid in Q1 2019, subject to shareholder approval. This will bring the total returns to shareholders  to $13.5bn since 2003.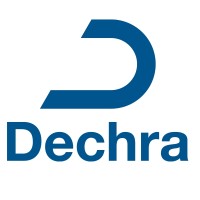 Dechra Pharmaceuticals plc DPH updates prior to its AGM today that the first quarter produced continued year on year above market growth. The Board is confident that for the current financial year, it will continue to out-perform  the markets in which it operates.
Intu Properties plc INTU confirms that on 11 October 2018 it received an indicative proposal of 205 pence per share in cash, subject to an adjustment for dividends. The proposal came from a consortium comprising the Peel Group, the Olayan Group and Brookfield Property Group. On the 17th October the proposal was revised upwards to to 215 p. per share.

  Forget Brexit; Get A Greek Residence Permit Valid For The EU  http://www.hiddengreece.net