Home » Posts tagged 'international consolidated airlines group'
Tag Archives:
international consolidated airlines group
Royal Bank Scotland Grp RBS is on target to meet all of its financial targets for 2017. Third quarter adjusted income rose by 5.6% and for the nine months to date by 7.5%. Basic earnings per share rose from a loss of 3.9p last year to a positive 5.7% this year whilst over 9 months the improvement was even greater moving from last years loss per share of 21.5p to a positive 11.2p. Last years third quarter loss of 327m was turned into a profit of 838m. and over nine months the loss of 941m. became a profit of 1830m. for the current year.  In addition to all the financial goodies the bank stresses that it is progressing with its plan to to build a strong, simple and fair bank, even for its customers which is a fairly strong admission that as yet it has not achieved any of those aims but if and when it does, it should make it fairly unique among British banking.
International Consolidated Airlines Grp IAG reports another strong quarter for the 3 months to the end of September with operating profit up by 20.7%, whilst over the nine months to date the rise was 26.9% and profit after tax up by 5.6%, on revenue up by 1.3%. For the full year a profit of 3 billion Euro before exceptional items, is expected.
Computacenter plc CCC produced a rise of 27% in group revenue for the quarter to 27th October, or 20% in constant currency. Momentum across the group as a whole has been maintained, especially in Europe
Peel Hotels PHO It is difficult to move forward without sales growth comments the Chairman and that, his company has certainly lost. Sales declined by 5.1% in the 28 weeks to the 31st August, basic earnings per share nearly halved from 3.45p to 1.8p and profit before tax collapsed by 46.1%. The Chairman does not seem unduly worried by the figures and looking on the bright side, points out that the company is still generating enough cash to continually decrease debt.  However he does not  give a single word of explanation as to why the results are so poor.
Luxury villas & houses for sale in Greece    http://www.hiddengreece.net
Barclays BARC – Reports a 13% increase in half-year PBT to £2,341m reflecting materially lower non-core losses of £647m (H116: £1,904m), while core PBT fell 25% to £2,988m impacted by PPI charges of £700m (H116: £400m). EPS came in at 11.8p, while tangible NAV fell to 284p (Dec 2016: 290p) as profit from continuing operations was offset by decreases across reserves.
BT Group BT.A – Q1 revenues rose 1% and underlying revenues rose 0.2%. Adj EBITDA fell 2% due to increased pension costs, business rates, sport programme rights and investment in customer experience. CEO Gavin Patterson said he is "confident in the outlook for our Company."
Johnson Matthey JMAT – trading is in line with expectations. Q1 saw low single-digit sales growth at constant rates and double-digit reported sales growth. The restructuring programme announced in June which will deliver £10m cost savings in H2, with a further £15m cost savings in 2018/19.

Gear4music G4M – At today's AGM the company will report that trading in the financial year to date is in line with Board expectations. Based on the overall performance, the Board is confident of another year of good progress.
International Airlines Group IAG – Results for the six months to June 30, 2017 include Q2 operating profit €805m before exceptional items (2016: €555m), with passenger unit revenue for the quarter up 1.5%, (4% at constant currency). Half year operating profit before exceptional items grew 37.3% to €975m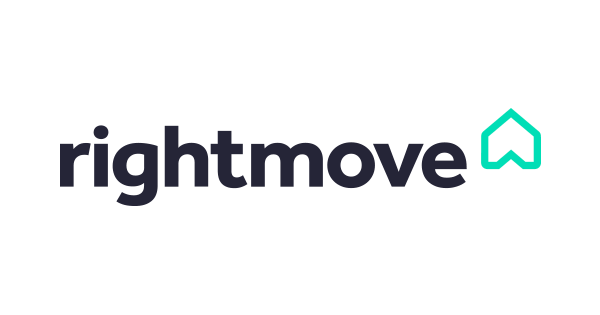 Rightmove RMV – reports an 11% increase in half-year revenue to £119.5m with underlying operating profit up 11% to £91m. Trading in July has been in line with the strong monthly revenue achieved in the first half of the year. The visibility gives the Board confidence in delivering its expectations for the current year.
Intl. Con. Airlines IAG saw first quarter profit after tax fall by 74% as passenger revenue declined by 4.2% and total revenue by 2.8%. But this did not stop it being a record breaking first quarter if you decide to select operating profit before exceptionals as your measure That comes in at £170m. compared to £155m last year and creates the new first quarter record.
Interco Hotels Grp IHG For once London led the way with first quarter Rev PAR growing by 12% compared to a meagre 1.9% for the US and 2.7% for the group as a whole, which is regarded as a good start to the year. The quarter produced growth in both rates and occupancy leading to a year on year  net system size growth of 3.4%. Confidence is expressed in the outlook for the full year.
Smith & Nephew SN. First quarter revenue grew by 3% with a good performance from Emerging Markets which returned to double digit growth, with China leading the way at 14%. Knee implants in particular did well which is not surprising when US figures show that some 50% of  knee replacement operations in the US are unnecessary. For the full year, underlying revenue growth of between 3 and 4% is expected.
Millennium & Copthorne Hotels MLC reflected very much the trading performance of its big brother above with growth in both rates and occupancy for the quarter to the 31st March. Profit before tax however, fell by 27.8% despite a rise in RevPAR of 4.6% and London steaming ahead with a rise of 14.5% as the lower pound boosted tourism in the capital. Also the US performance was less than impressive and has raised such concerns that the management structure is being reviewed.