Home » Posts tagged 'hydrogen fuelled car'
Tag Archives:
hydrogen fuelled car
Article from the BBC website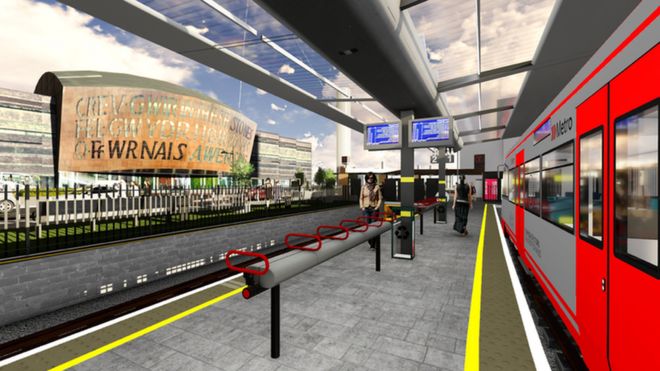 The new Wales and Borders rail franchise could be an opportunity to introduce "clean" hydrogen-powered trains, a Plaid Cymru AM has said.
Simon Thomas made the call off the back of research he commissioned on the potential to developing hydrogen infrastructure for transport in Wales.
Hydrogen-fuelled trains emit only steam and condensed water. They are currently being trialled in Germany.
The Welsh Government said it supported hydrogen technology.
Hydrogen-fuelled cars emit no carbon dioxide – although the production of hydrogen itself can, unless it is produced from renewable energy.
A report by Guto Owen, a consultant on developing renewable energy and low-carbon technology projects, said the Welsh Government has a "track-record" in awareness of hydrogen for transport.
It suggested that a planned automotive innovation park in Ebbw Vale, Blaenau Gwent, could nurture and develop ongoing support for the development of hydrogen vehicles.
It also put forward the idea that water in the Elan Valley reservoir system in Powys could be used for the production of hydrogen.
Mr Owen said the new railway franchise, and proposed metros in south and north Wales, "may present opportunities to fund hydrogen transport".
"This could result in overall cost savings when compared to conventional rail electrification and by establishing hydrogen hubs for multiple transport users to reach economies of scale", the report said.
It called for funding for hydrogen transport schemes, and for opportunities to support the local production and supply of hydrogen to be considered.
One firm, based in Llandrindod Wells, has been developing a Welsh hydrogen-fuelled car with £2m in Welsh Government funding.
'Abundant natural resources'
The Welsh Government has awarded KeolisAmey the Wales and Borders franchise, promising new trains and services.
Parts of the Valley Lines network is planned to be served by "tram-train" electric vehicles, while tri-mode trains combining diesel, battery and 25kV electric power have been promised elsewhere.
Mr Thomas said: "Wales can once again be a place of innovators by establishing a dedicated team from our universities and councils to secure the funding for the local production and supply of hydrogen.
"The Welsh Government could use the opportunities provided by the new rail franchise and proposed Metros for the introduction of hydrogen trains and buses in Wales to ensure the air we breathe is non-polluting and fresh."
Report author Guto Owen added: "Wales, with its abundant natural resources, has an opportunity to join the early movers by fast-tracking hydrogen for environmental, health and economic benefits."
The Welsh Government said it had been proactive in supporting hydrogen technology in Wales.
"Our £5bn investment in a new rail service for Wales includes a major commitment to decarbonisation, electric traction, and rolling stock replacement, and the use of electricity sourced from 100% renewable sources," a spokesman said.
"We explored fully the option of hydrogen technology with bidders during the procurement process and will continue to look for innovation on the network into the future."