Home » Posts tagged 'hlma'
Tag Archives:
hlma
Kingfisher KGF Third quarter sales illustrate the problems facing many European high streets. The UK & Ireland did reasonably well with a rise of 1.5% on a like for like and constant currency basis although this was only possible because of a 10.2% rise at Screwfix. France, Russia and Spain performed badly and the only bright spot was Poland with a gain of 6% but that was perhaps to be expected now that all those Polish plumbers and plasterers have left the UK and gone back home  for a better life. Overall the total result was a decline in sales of 0.5%. Let us hope that this is not a harbinger of things to come as the internet takes over.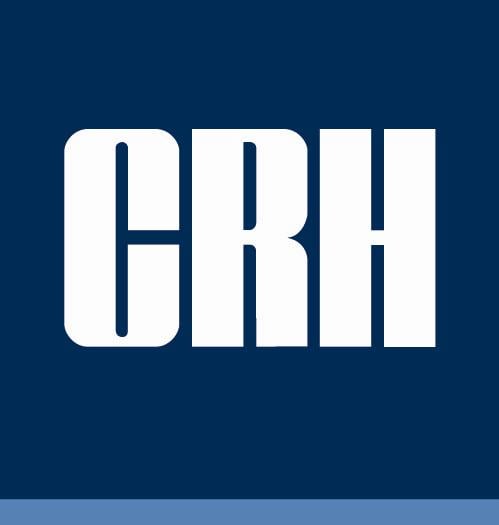 CRH plc CRH the 9 months to the end of September saw the continuation of underlying growth in the Americas, although this was impacted by adverse weather. Positive momentum in Europe continued with a 2% rise in sales but Asia was bad news with the first halfs decline in sales rising by 50% in quarter 3 to 12%. Like for like EBITDA in Asia slumped by 45% whilst the rest of the world only managed a tiny rise of 2%. Once again the Poles came up trumps with cement volumes well ahead of 2016.
Entertainment One ETO claims strong and robust first half results with last years loss of 2.5m being wiped out and replaced with a reported profit before tax of 0.8m. Revenue was stable and on an adjusted basis, profit before tax rose by 53%.
Halma HLMA produced record revenue, profits and dividends in the six months to the 30th September, with both statutory profit before tax and earnings per share rising by 18%. Revenue was up by 15% with growth in all major regions and sectors. The interim dividend is to be increased by 7%
Homeserve HSV is increasing its interim dividend by 15% for the half year to the 30th September after good rises of 17% in EBITDA and 13% in adjusted operating profit. Strong momentum continued in North America and there was further growth in France & Spain
Big Yellow Group BYG is increasing its interim dividend by 13%  in line with adjusted profit before tax, after a good first half performance and a rise in like for like revenue of 6%
boohoo.com BOO reports adjusted interim EBITDA up 68% at £27.8m on revenues up 106%. BOO has a strong balance sheet with net cash of £119.2m and raises FY guidance.
Defenx DFX reports increased H1 operating losses of €1.31m (1H16: €296,000) on revenues up 35% to €3.13m. DFX says there may be an adverse effect on revenues and profits in the short term, but remains confident that it has the right strategy to maximise revenues and profits in the medium and long term.
Entertainment One ETO anticipates FY financial performance will be in line with management expectations with a similar H1/H2 weighting to FY17. EBITDA is anticipated to be around 1.2x at the end of the FY18 financial year, in line with guidance given when the Group reported its FY17 full year results.
Hotel Chocolat Group HOTC reports FY revenues up 12% at £105.2m, with underlying EBITDA up 32% to £16.3m. PBT rose 100% to £11.2m driven by strong sales growth across retail, digital & corporate channels. Given the encouraging performance of retail and internet channels, along with the pipeline of opportunities ahead, the group are confident of further growth.
Halma HLMA says it has made good progress in line with expectations. Cash generation was good and the Group's financial position remains strong.
PZ Cussons PZC says despite tough trading conditions in Q1 it remains on track to deliver full year growth in operating profits with performance underpinned by a robust and innovative product pipeline and tight control of costs.
Crest Nicholson CRST imposed swingeing increases of 12% in its open market average selling price for the half year to 30th April, giving it the courage to increase its interim dividend by 23%, despite rises in profits before and after tax and in earnings per share of only a modest 5% each.  Worse still those hefty price rises produced only a 3% revenue increase as completed unit sales for the half year fell from 1206 a year ago to 1064. Forward sales as at mid June were only 4% ahead of last year. Certainly not much evidence of a continuing boom in those figures except of course in the increased dividend.
Ashtead Group AHT reports another very successful year with rental revenue rising by 28% and the final dividend lifted to 22.75p per share making a rise of 22% for the full year to the  30th April. On a statutory basis, profit before tax and earnings per share both rose by 8% and revenue by 10%. In the fourth quarter revenue rose by 11% and profit before tax and earnings per share  by 5% and 4% respectively.  The current financial year has got off to a good start and is expected to produce strong cash flow.
Ted Baker plc TED produced a continuing good performance in the 19 weeks to the 10th June with total retail sales for the period up by 14.3% and e commerce sales by by 32.3% both on a constant currency basis. This was achieved despite an uncertain macro environment which sounds very impressive but in plain English means the economy as a whole was uncertain. Really??
Telecom Plus TEP chalked up its 20th consecutive year of organic growth and did so against a challenging market backdrop – hands up first to know the difference between challenging markets and a challenging market backdrop. Like for like profit before tax for the year to 31st March rose by 16.5% and earnings per share by 15%. The full year dividend is raised by 4.3% to 48p per share.
Halma HLMA produced a strong performance in the year to 1st April, its 14th consecutive year of record revenue and profits.Profit before tax rose by 16%,  earnings per share by 19% and revenue by 17%. The final dividend is to be increased by 7%.
Iomart Group IOM has a large and long runway for success which it seems to think is a good thing to have and as seems right and proper with such an asset, is proposing to increase its final dividend for the year to 31st March by 90%, following rises in both revenue and profits of 13%. Basic earnings per share were up by 9%.