Home » Posts tagged 'HIPGNOSIS'
Tag Archives:
HIPGNOSIS

As a long standing fan of all things prog rock, and with a penchant for great British acts such as Pink Floyd, Genesis, Peter Gabriel and Led Zep, today is the day when I must decide whether or not to invest into a company responsible for producing the iconic cover for Dark Side of the Moon.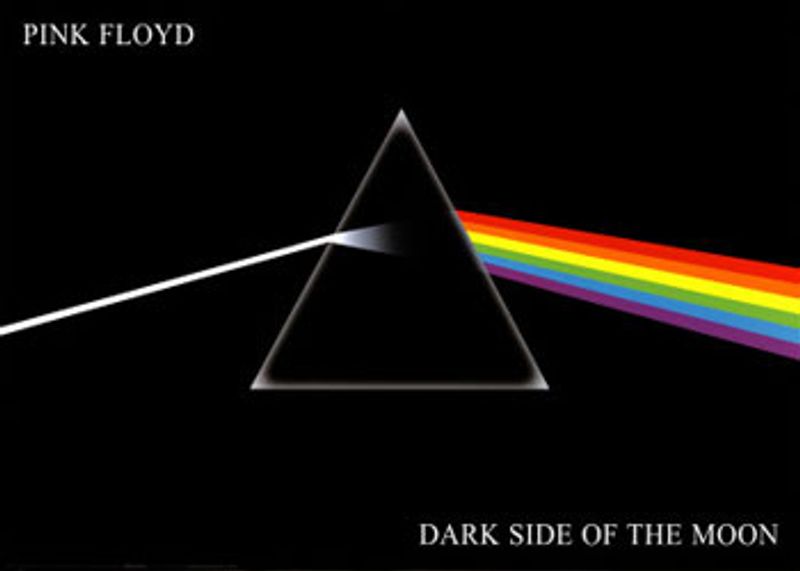 Hipgnosis was originally founded by Cambridge natives Storm Thorgerson and Aubrey Powell, with Peter Christopherson adding his talents some time later. Much of the iconic imagery, now indelibly associated with the music, has inspired a new generation of prog rock bands, including the likes of Steven Wilson and Porcupine Tree.
That iconic imagery and music is very much alive today at the Pink Floyd exhibition 'Their Mortal Remains' at the V&A Museum. This incorporates work and media appearances by Hipgnosis co-founder Aubrey Powell, along with the band.

But enough of the history. The current day Hipgnosis Songs Fund (HSF) is a nod to the past in name only, set up by Merck Mercuriadis, who previously managed artists such as Beyonce, Sir Elton John and Guns N' Roses. Mercuriadis also managed parts of former AIM-quoted Sanctuary Group, which ran into problems with its accounts when it was quoted and was eventually taken over.
HSF will invest into songs and musical intellectual property rights, which involves acquiring songs, enabling investors to benefit from the royalties and related income. It sees a unique market opportunity, as technology disrupts the way music is consumed. This year, for the first time, revenues from streaming services are forecast to surpass CD/vinyl sales. Music consumers are moving away from illegal downloading to convenient and legal streaming, which is hugely improving the monetisation of music.
HSF says an institutional investor has agreed to subscribe for 20% of the fund, and will be advised by a board featuring musicians and songwriters, including Chic guitarist Nile Rodgers.
With the fund valued at some £200m on IPO, HSF are targeting a 6.5% annual dividend yield once fully investing, with the first dividend due to be paid in November 2017.
Although the new HSF bears no resemblance to the original Hipgnosis, and is in all honesty little more than a royalty arrangement to use the name, the concept of investing directly into a disruptive earnings model in the music industry is intriguing, particularly with a 6.5% yield on offer.
HSF certainly looks likely to form another brick in my investing wall. At the very least I'll remain comfortably numb until the first dividend payment in November.
Alan Green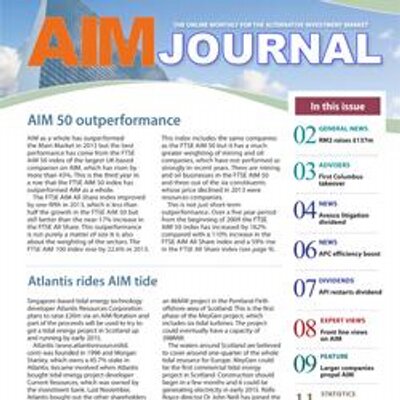 NEX EXCHANGE
A 40%-owned subsidiary of food and logistics company AfriAg Global (AFRI) has signed a deal with LGC Capital, which is quoted on TSX and acquired former NEX-quoted Leni Gas Cuba but it is no longer purely focused on Cuba, to create a 50/50 joint venture to grow and distribute medical and recreational cannabis products in southern Africa. David Lenigas is a director of both companies.
MetalNRG (MNRG) has obtained the right to acquire 100% of exploration licence applications, which are known as the Palomino cobalt project in Western Australia, in return for A$15,000 and one million MetalNRG shares at 1.5p each. Once the licences are granted a further two million MetalNRG shares will be issued. MetalNRG has formed a cobalt business. The cobalt price has moved from $24,000/t to $59,000/t in the past year.
Kryptonite1 (KR1) has invested £384,000 in 73,272,717 FunFair tokens. FunFair enables anyone to launch a blockchain casino. The company has also invested £83,416 in 46,860 Bancor tokens. Instead of an intermediary matching trades, Bancor tokens use automatically executed rules to do the matching.
Block Energy (BLOK) has successfully acquired up to 75% working interest in permit XIf, West Rustavi 12km from Tiblisi in Georgia, from Gerogia Oil and Gas. A $100,000 cash payment will be made for a 5% interest with a further 20% interest costing $500,000 in cash and $1m in shares and it is dependent on a move to AIM. Once the AIM flotation happens, a further $1m payable in three tranches will pay for a further 25% interest. The remaining 25% will be earned by a commitment to a side-track in two specified wells. Further bonus payments totalling $1.25m in cash or shares are payable depending on the achievement of milestones. Block is raising £90,000 at 0.85p a share and £210,000 via a convertible loan and this will finance a competent persons report on the Rustavi block.
Management believes that social media and consumer games apps developer Ganapati (GANP) could move into profit in two years. Ganapati improved revenues from £2.3m to £3.27m in the year to January 2017. The loss increased from £7.47m to £8.73m because of higher costs and interest charges. There was £2.38m in the bank at the end of January 2017.
Via Developments (VIA1) plans to issue up to $4m of 7% debenture stock 2020 with the first tranche expected to be £100,000.
NQ Minerals (NQMI) has appointed Bedford Row Capital Advisers to raise up to £25m through an asset-backed bond. The cash will be used to refinance existing borrowings and to refurbish plant and equipment to enable production at its mine in Australia.
AIM
Robotic software supplier Blue Prism (PRSM) continues to outstrip growth expectations. In the six months to April 2017, revenues increased by 133% to £9.3m but the loss jumped from £1.94m to £3.11m as Blue Prism invests in growing the business. The current run-rate of revenues is £1.72m/month. There was still £10.6m in the bank.
Jangada Mines (JAN) has one of South America's largest potential platinum group metals projects and it has floated on AIM. There is the prospect of a low cost open pit mine. Previous explorers have already invested more than $35m in developing the potential mine. An updated resource inventory is expected before the end of the year.
Phoenix Global Mining Ltd (PGM) has joined AIM and raised £4.6m at 1p a share, which doubles the shares in issue. British Virgin Islands-based Phoenix (www.pgmining.com) has an option to acquire 80% of the ExGen Resources Inc subsidiary Konnex, which holds the leases to the Empire mine project in Idaho. The plan is to mine 7,000 tonnes of copper a year from an opencast pit with a downstream plant extracting gold and silver. Pre-feasibility study work is already underway.
Bricks maker Michelmersh Brick (MBH) is acquiring Barnsley-based Carlton Main Brickworks for £31.2m. This will increase Michelmersh's output by 40% to 100 million bricks a year. The acquisition will be significantly earnings enhancing this year. The Dunton brickworks is being sold for £2.68m.
TLA Worldwide (TLA) timewatch: TLA announced that trading its shares was suspended at 2pm on Thursday 29 June. TLA, which is best known for publishing a profit warning at 6.26pm on 23 December 2016, has not been able to complete the auditing and publishing of its accounts by the end of June.
Kromek Group (KMK) has already got the vast majority of its forecast revenues in its existing order book and it is set to reduce its loss this year. Revenues from medical, nuclear and security markets are forecast to grow from £9m to £12.5m and the loss should fall from £3.8m to £2.9m. There is plenty of cash in the bank to cover losses as Kromek moves towards profit.
Niche pharmaceuticals supplier Quantum Pharma (QP.) has sold its non-core biodose services for an initial £1.75m. More importantly this means that the low margin medical adherence division no longer exits and Quantum can focus on the core operations.
Strategic Minerals (SML) says that its Central Australian Rare Earths (CARE) subsidiary plans a three stage exploration programme with stage one including 40-50 drill holes totalling 2,000 metres. This will focus on cobalt and nickel laterites. The second phase will focus on deeper nickel sulphide deposits. Stage three is the sampling of soil for signs of rare earths. This is all fully funded from existing cash and cash to be generated from the tailings operation in the US.
Zoo Digital (ZOO) grew revenues from $11.6m to $16.5m in the year to March 2017. There was an unusually strong second half and Zoo almost broke even compared with a loss of $1.6m the previous year. Demand for localisation services from the likes of Netflix is expanding Zoo's market and making it less dependent on its main customer. The recent fundraising and loan conversion has significantly reduced debt and net debt is forecast to be less than $1m at the end of March 2018. A small profit is expected this year.
Savannah Resources (SAV) says that metallurgical test work at its lithium project in Portugal demonstrates that a high-grade, low iron spodumene concentrate can be produced. This would be suitable for lithium batteries.
Fairpoint (FRP) says that it will not be able to publish its accounts before the end of June and trading in the shares has been suspended.
MAIN MARKET
Hipgnosis Songs Fund Ltd says that an institutional investor has agreed to subscribe for 20% of the fund which intends to invest in songs and music rights. The offer closes on 5 July. The fund has been set up by Merck Mercuriadis, who has decades of experience in the music industry, particularly managing parts of Sanctuary Group. Former AIM-quoted Sanctuary ran into problems with its accounts when it was quoted and was eventually taken over.
Nanoco Group (NANO) has received its first commercial order for the supply of CFQD resin to Wah Hong Industrial, which manufactures optical films and sheets for displays. The resin will be used to supply films to a manufacturer of TV and monitor products.
Aircraft leasing company Avation (AVAP) has declared an interim dividend of 6 cents a share, up from 3.25 cents a share. The ex-dividend date is 20 July. Revenues for the year to June 2017 are expected to be $94m.
Andrew Hore