Home » Posts tagged 'Ford'
Tag Archives:
Ford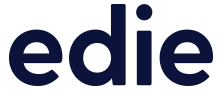 The rapid emergence of electric vehicles (EVs) and related autonomous driving technologies and mobility services is disrupting the global auto industry in ways that would have been unthinkable just five years ago.
Carmakers Ford and Volkswagen (VW) have forged a new low-carbon road transport partnership, which will see them work together to develop electric vehicles (EVs) and other clean technologies.
Unveiled on Tuesday (15 January), the collaborative agreement will initially see the two firms jointly develop a range of commercial vans and medium-sized pickup trucks, which will be launched across all of Ford and VW's global markets in 2022.
Ford estimates that by collaborating on the development, manufacture and launch of these vehicles, the two companies will collectively save $500m (£387m) per year, starting in 2023.
Looking to the long-term, the agreement signed by Ford and VW also includes a memorandum of understanding (MoU) that the two companies will "investigate collaboration on autonomous vehicles, mobility services and further EVs". The carmakers have both started to explore opportunities in these three fields on a standalone basis.
"Over time, this alliance will help both companies create value and meet the needs of our customers and society," Ford's chief executive Jim Hackett said.
"It will not only drive significant efficiencies and help both companies improve their fitness, but also gives us the opportunity to collaborate on shaping the next era of mobility."
VW's chief executive Herbert Diess echoed these sentiments, adding that the partnership would enable both companies to "harness [their] collective resources, innovation capabilities and complementary market positions to even better serve millions of customers around the world".
Both VW and Ford have stressed that the alliance will not involve any "cross-ownership" of product lines in the future. Funding made jointly will instead be funnelled into infrastructure and efficiency projects.
Charging ahead
The announcement is the latest in a string of EV-related success stories for VW Group, which last week launched a new company focusing on EV charging solutions and renewable energy offerings.
Called the Elli Group, the new venture will be headquartered in Berlin and will develop and deliver products that assist the emergence and growth of the EV market, such as energy storage devices, charging points and 'smart' energy management systems.
VW has additionally confirmed this month that it will invest $800m in the expansion of its manufacturing plant in Chattanooga, Tennessee, to install EV production lines at the facility.
The first EVs to be made at the plant will be ID CROZZ SUVs, which are fully-electric and will be launched in 2022. The model is one of 20 fully-electric vehicles which VW has committed to launching by 2030 as part of its EV strategy.
Ford, meanwhile, has pledged to bring 16 new fully-electric and 24 hybrid models to market by 2025 as part of its $11bn low-carbon transport plan. Launched in 2017, the first move detailed in the plan is for Ford to bring a fully-electric SUV to market in 2020.
Volvo EV technology investment
The news also comes as the venture capital arm of Volvo Group announced it has invested an undisclosed sum in Momentum Dynamics, a start-up focused on the wireless charging for EVs.
The Philadelphia-based company specialises in developing and commercialising high power inductive charging for the automotive and transportation industries.
"Momentum Dynamics' technology and competence within inductive bi-directional transmission of electrical energy and information safely through air, water and ice will fit the harsh conditions under which our customers operate," said Per Adamsson, Vice President at Volvo Group Venture Capital. "High capacity charging up to 300kW for trucks, buses, construction equipment, industrial and marine applications will support the electrified transition."
Financial details of the investment were not disclosed, although Volvo said "the transaction has no significant impact on the Volvo Group's earnings or financial position".
Advocates of wireless charging argue that it could streamline charging for EVs, making it easier for drivers to top up batteries opportunistically through car parks or even roads that feature embedded wireless charging systems.
 Stefan Söderling, investment director at Volvo Group Venture Capital, said the deal provided further evidence of the company's commitment to green technologies, as well as its growing interest in co-operating with other firms working in the EV sphere.
"For Volvo Group we are strengthening our competence and knowledge of charging and electricity distribution within the ecosystem around electric transportation and energy supply," he said. "We see partnership, cooperation and investments as the way forward in a fast-changing environment."
Volkswagen has been talking up plans to shake up the global electric vehicle market for a while, and it's now starting to make good on that ambition with an $800 million (700 million euro) project to build battery-powered crossovers in Tennessee.
The German auto giant said at the North American International Auto Show in Detroit on Monday that it will build a new assembly line at its Chattanooga plant to build ID. Crozz SUVs starting in 2022, using its "MEB" modular electric vehicle system. The project will create up to 1,000 new jobs at the plant, in addition to new jobs at suppliers, Volkswagen said.
"The U.S. is one of the most important locations for us and producing electric cars in Chattanooga is a key part of our growth strategy in North America," CEO Herbert Diess said in a statement. "Together with our ongoing investments and this increase in local production, we are strengthening the foundation for sustainable growth of the Volkswagen brand in the U.S."
The company has worked to overhaul its U.S. image after a costly diesel emissions scandal and management turnover, deploying billions of dollars to accelerate its electric vehicle offerings and sell 1 million of them annually by 2025. Its Tennessee investment also means that state will be a battery-vehicle powerhouse, as Nissan already builds Leaf compacts there at its sprawling Smyrna plant.
"The shift toward electric vehicles is a trend that can be seen worldwide, and Volkswagen's decision to locate its first North American EV manufacturing facility in Chattanooga underscores Tennessee's manufacturing strength and highly-skilled workforce," Governor Bill Haslam said in a statement. "As one of Hamilton County's top employers, these additional 1,000 jobs will have a lasting impact on the region."
In total, Volkswagen aims to set up eight MEB plants in the coming years in Europe and China as well as North America. In addition to building the ID. CROZZ in Chattanooga, Volkswagen said it plans to sell the ID. BUZZ minivan in North America, the 21st-century version of its of VW bus.
The carmaker starts making ID. cars at its Zwickau, Germany, plant late this year. It's also setting up MEB lines at German facilities in Emden, Hanover and Dresden facilities and Mlada Boleslav in the Czech Republic. Electric products for China will come from Anting and Foshan plants, there Volkswagen said.
Total investment in electric vehicle technology is to reach 9 billion euros by 2023, the company said.