Home » Posts tagged 'dalian commodity exchange'
Tag Archives:
dalian commodity exchange
Iron ore prices in Asia pushed higher on Monday as strong global steel demand buoyed sentiment, and as Chinese steel mills continued to ramp up output despite the government's scrutiny of their compliance with stricter anti-pollution rules.
"Booming steel production continues to support the iron ore market," analysts at ANZ told Reuters.
The metal price hit a 10-year high last week, with Benchmark 62% Fe fines imported into Northern China (CFR Qingdao) changing hands for $178.43 a tonne on Friday.
The most-traded September iron ore on China's Dalian Commodity Exchange ended the daytime trading session on Monday 0.8% higher at 1,060 yuan ($162.70) a tonne, rising for a third consecutive session.
"Increased scrutiny on emissions is forcing steel mills to use higher-grade iron ore, which is well compensated by strong steel margins," ANZ analysts said.
Global steel demand will rise by 5.8% this year as economies recover from the COVID-19 pandemic, the World Steel Association said last week, though it painted a cautious outlook for 2022 as the impact of stimulus spending diminishes.
On the supply side Vale, Rio Tinto and BHP are due to report production data this week as well as give market outlooks.
Link here to view the full article
Article from the Financial Times
https://www.ft.com/content/302df889-4d6c-48cb-a385-c31961dd489c
by Julien Hall and Fiona Boal
Once in a generation a new graduate joins that elite circle of globally recognised and traded commodities. Now widely viewed as the second most important commodity behind oil, the evolution of iron ore has mirrored the transformation of China. One of the least volatile commodities in 2020, iron ore has outperformed metals and mining equities, which over the past seven years are roughly flat, while the S&P GSCI Iron Ore index has more than tripled. The emergence of iron ore has been a rapid one by commodity market standards. A decade ago the magnetic red dirt was an opaque market with contract negotiations taking place annually in smoke-filled rooms in Japan and later China. The market now has two liquid futures markets on the Singapore Exchange (SGX) and Dalian Commodity Exchange (DCE). These financial markets are trading 1.2 times and 20 times physical seaborne market volumes, respectively.
The iron ore market has several characteristics that make it distinctive as an investable asset. Supply is concentrated in a handful of geographic regions, notably Brazil and Australia and held by a small number of participants. Global demand is dictated by one big end-user, China. Both supply and demand are subject to shocks caused by geopolitical events, unforeseen natural disasters and policy decisions, as well as the actions of individual asset owners. Platts IODEX, the main prevailing industry price benchmark, which represents medium-grade ore with 62 per cent iron content, has once again spiked, breaking through $100 a tonne driven by strong demand-side fundamentals in China with rising steel prices and strong steelmaker profit margins.
The unique characteristics of iron ore present opportunities for investors, as a liquid and easily accessible proxy for Chinese economic growth or, more specifically, the performance of the Chinese manufacturing and infrastructure sectors.
Link here to the FT article
Dalian iron ore hits 4-week high as shipments from big miners drop
* Iron ore futures close up 1.2%
* Spot 62% iron ore rose to $84.5 per tonne on Monday
* Iron ore imports dip in March, but demand seen resilient (Adds details and analyst comment; updates with closing prices)
BEIJING, April 14 (Reuters) – Benchmark iron ore futures in China closed at a four-week high on Tuesday, as lower shipments from big miners in Australia and Brazil stoked concerns over the steelmaking ingredient's supply amid resilient demand in the country.
Iron ore shipments from Australia and Brazil fell by 3.17 million tonnes last week to 19.81 million tonnes, data compiled by Mysteel consultancy showed.
Fresh data released by China's customs administration showed its iron ore imports in the first quarter rose 1.3% to 262.7 million tonnes.
"Stronger steel production and limited supply disruptions in Australia and Brazil have kept the iron ore imports at elevated levels," ANZ Research wrote in a note.
The most traded September contract iron ore on the Dalian Commodity Exchange ended up 1.2% at 607 yuan ($86.23) a tonne, its highest level since March 18. It was up 1.7% earlier during the day.
Construction rebar on the Shanghai Futures Exchange , for October delivery, edged down 0.1% to 3,384 yuan a tonne.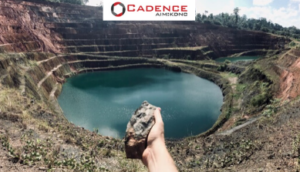 Hot-rolled coil fell 0.4% to 3,200 yuan per tonne.
China's steel products exports rose 2.4% in March compared with a year earlier, but saw its total shipments dropped 16% in the first quarter hurt by sluggish overseas demand.
FUNDAMENTALS
* Other steelmaking ingredients were mixed, with Dalian coking coal inching up 0.1% to 1,131 yuan per tonne, while Dalian coke falling 0.2% to 1,731 yuan per tonne.
* June contract of stainless steel futures rose 1.8% to 12,805 yuan per tonne.
* Spot prices for iron ore with 62% iron content for delivery to China rose by $0.2 to $84.5 a tonne on Monday.
* More than 1.8 million people have been reported to be infected by the novel coronavirus globally and 115,242 have died, according to a Reuters tally.
* The plunge in China's exports and imports eased in March as factories resumed production, but shipments are set to shrink sharply over coming months as the coronavirus crisis shuts down many economies and puts the brakes on a near-term recovery.
* The European Commission has imposed excessive provisional anti-dumping duties on some Chinese stainless steel products, China's steel industry association said on Monday.
Link to Reuters here