Home » Posts tagged 'cube investments'
Tag Archives:
cube investments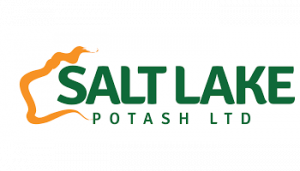 Salt Lake Potash Limited (Salt Lake or the Company) is aware of an online article published by Cube Investments dated 10 November 2018 that includes a number of staged production targets and financial forecast information (including NPVs) for the Company's Lake Way Project.
In July 2018, the Company completed a Scoping Study on the development of a 50,000tpa sulphate of potash (SOP) Demonstration Plant at Lake Way that supports a low capex, highly profitable, staged development model.
The Company has not reported NPV, IRR or EBITDA in respect of the Demonstration Plant at Lake Way, nor has it completed a Scoping Study (or other feasibility study) for any higher level of production at Lake Way.
The Company advises that it has not paid for, participated in or assisted with the drafting or reviewing of this article. The opinions in the article, including published targets and forecast financial information, are entirely those of the author only and are not endorsed by the Company.
The article was also republished by Brand Communications which is retained by the Company to provide online public and investor relations support. The Company did not approve the republication of the Cube Investments article, nor was it advised that the article would be republished. Investors and shareholders should not rely on the article as the basis for any investment decision in relation to Salt Lake shares.
The Company has requested the immediate removal of the article from the Brand Communications site. The Company will ensure that there are improved procedures in place to ensure that in future all material published on its behalf are approved by the Company.
Investors and shareholders should refer to the Company's announcements, including the Lake Way Demonstration Plant Scoping Study dated 31 July 2018, when making an assessment of the Company and its projects.
For further information please visit www.saltlakepotash.com.au or contact:
| | | |
| --- | --- | --- |
| Clint McGhie | Salt Lake Potash Limited | Tel: +61 8 9322 6322 |
| Colin Aaronson/Richard Tonthat/Ben Roberts | Grant Thornton UK LLP (Nominated Adviser) | Tel: +44 (0)207 383 5100 |
Production Target
The Lake Way Demonstration Plant Production Target stated in this report is based on the Company's Scoping Study as released to the ASX on 31 July 2018. The information in relation to the Production Target that the Company is required to include in a public report in accordance with ASX Listing Rule 5.16 and 5.17 was included in the Company's ASX Announcement released on 31 July 2018. The Company confirms that the material assumptions underpinning the Production Target referenced in the 31 July 2018 release continue to apply and have not materially changed.