Home » Posts tagged 'choo'
Tag Archives:
choo
Jimmy Choo CHOO With profit before tax for the half year to 30th June rising by 174.2% to £18.1m, Jimmy Choo is delighted with itself both for its performance and for the excellent strategic progress made by its management. Revenue growth was ahead of the market at 16.5%, or 4.5% on a constant currency basis. Like for like retail sales rose by 3.5% across all regions. Earnings per share were up by 140% and EBIT by 24.5%. Its platform is also exciting it with its two iconic brands aiming to achieve global leadership in luxury retail.

Ladbroke Coral LCL Group revenue in the half year to the 30th June rose by 1%, EBITDA was flat, basic earnings per hare halved from 2p to 1p and reported profit after tax was slightly down. In celebration of these mundane statistics which Ladbroke claims represent good operational and financial progress the interim dividend is being doubled from 1p to 2p per share. The second half is being looked forward to with confidence and will produce £45m of synergies which by 2019 are expected to be more than double the original estimate of £150m
Hays plc HAS is celebrating a milestone year which saw it produce record levels of fees and profits enabling shareholders to be rewarded with payment of a special dividend of 4.25p per share plus an 11% increase in the 'core' dividend. The total dividend payout for the year to 30th June has more than doubled from £41.7m for 2016 to this years £108m. Profit before tax rose by 18% and basic earnings per share by 14%
Churchill China CHH has maintained its record of improved performance over several years and is increasing its interim dividend for the six months to the 30th June, by 17% after a rise of 30% in profit before tax. Basic earnings per share rose by 32%. Further improvements are continuing into the all important second half.
Restaurant Group RTN is maintaining its interim divided for the half year to the 2nd Jule and current trading is in line with expectations. Half year like for like sales were down 2.2% and on a statutory basis  total sales fell by 7.1%. Adjusted earnings per share were down from 14.3p to 10p and profit before tax fell from £36.6m to £25.5m
Luxury villas & houses for sale in Greece  – visit;   http://www.hiddengreece.net
UK designer footwear and accessories group Jimmy Choo, (CHOO.L) has just celebrated 20 years in business, and during that time has developed a growing global distribution network encompassing 120 directly operated stores. The Company's products include women's shoes, handbags, men's shoes and small leather goods, in addition to the licensed categories of sunglasses, eyewear, fragrance and soft accessories.

Group brands include BRAND DNA and SANDRA CHOI, and these, along with the core product range are also sold through catalogue and online.
On August 25th, the group reported half-year results, revealing 9.2% revenue growth at reported currency (3.8% at constant currency), and a 42.6% hike in reported operating profit to £25.3m. CEO Pierre Denis said growth and margin expansion had resulted in improved earnings, beating the market despite the difficult operating environment. During the period CHOO also delivered solid growth in Asia, and China, and managed repositioning in a difficult USA market. Denis said the group had made a good start to H2, and the company was optimistic over prospects for the full year. A trading update is scheduled for November.
The VectorVest stock screening system had identified the potential in CHOO in the run up to the Brexit vote at the end of June when the shares dipped briefly under 100p. VectorVest attributes a current value of 189.32p per share, therefore with the stock currently trading at 135p, it is currently undervalued. Value is computed from forecasted earnings per share, forecasted earnings growth, profitability, interest, and inflation rates. Added to this, CHOO also scores highly on the Relative Value (RV) metric, and indicator of long-term price appreciation potential. The stock has an RV of 1.41, which is excellent on a scale of 0.00 to 2.00. This indicator is far superior to a simple comparison of Price and Value because it is computed from an analysis of projected price appreciation three years out, AAA Corporate Bond Rates, and risk. CHOO also offers good Relative Safety (RS). This metric is computed from an analysis of the consistency and predictability of a company's financial performance, debt to equity ratio, sales volume, business longevity, price volatility and other factors.
The chart of CHOO.L is shown above. The green line above the price is the VectorVest calculated value of the share while the blue line in the window below the price shows Earnings per share (EPS). The share recently charted a strong and wide based "double bottom" chart pattern. Technical analysts regard this as a bullish signal. Also of bullish significance is the fact that the share has broken and tested a long term trendline. The share is currently finding resistance at the highest point between the lows that define the double bottom formation. Through this level the objective from the double bottom and the valuation calculated by VectorVest are both at around the 185 level.
In summary, Jimmy Choo offers excellent value and a decent margin of safety. With the stock currently trading at 135p vs. a current value of 189.32p, in the run up to the November trading statement, VectorVest rates the stock as a buy.
David Paul
12th October 2016
PS: Readers can examine the opportunity at CHOO, and indeed on a host of other similar stocks for a single payment of £5.95. This gives access to the VectorVest Risk Free 5-week trial, where members enjoy unlimited access to VectorVest UK & U.S., plus VectorVest University for on-demand strategies and training. Link here to view.
FREE! For free VectorVest analysis on any stock, go to this link here
VectorVest Unisearch
On VectorVest a simple search using the Unisearch tool will quickly find shares that are undervalued with good fundamentals that have just issued a Buy recommendation. This will give the active trader a short list of many high probability trading opportunities each week. Traders now have the opportunity to spend five weeks discovering VectorVest's unique simplicity, automation and independent guidance. Just £5.95 buys a 5 week trial to enable deep exploration, or how the system can assist in smarter trading in as little as 10 minutes a day. Powerful tools. Proven strategies. Unique Perspectives.
Link here for more info and to set up a trial. 
European Financial Publishing Limited T/A VectorVest UK (VectorVest) is authorised and regulated by the Financial Conduct Authority under register number 543038. You should remember that the value of investments and the income derived therefrom may fall as well as rise and you may not get back the amount that you invest. Past performance is not a reliable guide to the future. This material is directed only at persons in the UK and is not an offer or invitation to buy or sell securities. If investors are in any doubt of the suitability of an investment given their individual circumstances, they are recommended to contact an investment manager or independent financial adviser who may be able to provide tailored advice. Opinions expressed whether in general or both on the performance of individual securities and in a wider economic context represent the views of VectorVest at the time of preparation. They are subject to change and should not be interpreted as investment advice. VectorVest and connected companies, clients, directors, employees and other associates, may have a position in any security, or related financial instrument, issued by a company or organisation mentioned on this site. European Financial Publishing Limited is a company incorporated in Scotland under Company Number SC357322 with its registered address at Exchange Tower, 19 Canning Street, Edinburgh EH3 8EH. Email: support@VectorVest.com
Jimmy Choo plc CHOO claims an excellent first half performance with margin expansion, impressive growth in China and a weak pound, all helping operating profit to rise by 42.6%.  Total revenue rose by 9.2% and adjusted earnings per share by 26.7%.  A strong start has been made to the second half and the company still sees significant growth potential ahead.
John Laing Group JLG Has more than tripled its profit before tax  for the half year to the 30th June with a rise from £32.6m to £108.3m. External assets under management rose by 12.5% and the yield from the investment portfolio rose from £11.4m to £18.3m An interim dividend of 1.85p per share will be paid in October.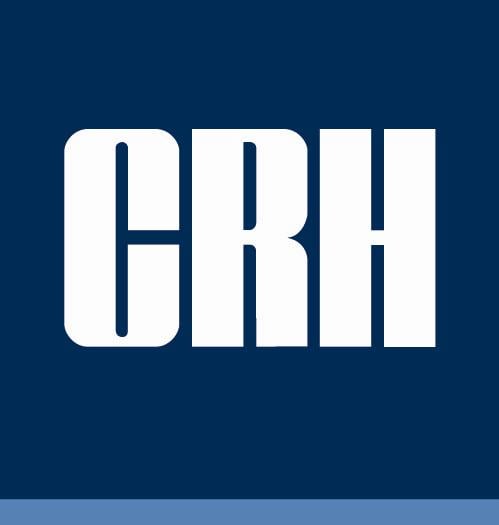 CRH PLC. CRH First half profit before tax rose more than sixfold to 407m Euro and reported EBITDA more than doubled to 1.12 billion Euro. Sales were up by 35%  or 8% on a like for like basis. The interim dividend is being increased by 1.6% to 18.8p Early stage signs of economic recovery in Europe have been seen and further progress is expected in the second half, with continuing positive momentum in the Americas.
STV Group STVG is enjoying its sixth continuous year of profit growth with a 50% rise in pre tax profit for the half year to 30th June. Revenue was up by 5% and statutory earnings per share by 55%. Net debt fell by 17%. the interim dividend is increased by 33% to 4p per share and it is intended to pay a final dividend of 12p. The company puts its success down to (inter alia) its ambitious vision.
Coral Products plc CRU made further progress during the year to 30th April and expects to continue increasing its market share in the medium term. Revenue rose by 7.4% and profit before tax by 296% or 22.2% on an underlying basis. The final dividend is to be increased from 0.7p to 1.0p
 Looking for Villas & Houses For Sale In Greece – visit;   http://www.hiddengreece.net