Home » Posts tagged 'braemar shipping'
Tag Archives:
braemar shipping
by Neil Hume, Natural Resources Editor
Iron ore has outpaced gold to rank as the best-performing major commodity this year, as a rebounding China sucks in vast amounts of the key steelmaking ingredient from mines in Australia and Brazil.
The price of the rust-coloured raw material has risen almost 21 per cent in 2020, just ahead of gold, which is up 19 per cent as central banks have introduced huge stimulus programmes to try to quell the coronavirus crisis. Such activities have pushed down yields on trillions of dollars of fixed-income assets, burnishing the relative appeal of gold, which yields nothing.
Meantime, signs that China, the world's biggest producer of steel, is mounting a solid recovery have propelled iron ore prices, which rose above $112 a tonne on Wednesday, according to S&P Global Platts, up 9 per cent over the past month.
As part of plans to reinvigorate its economy, Beijing recently announced plans to boost spending on infrastructure through an increase in local government borrowing. A state-backed rally in Chinese equity markets has also played a big role, as investors looking for China-growth proxies have piled into iron ore derivatives

Tyler Broda, analyst at RBC Capital Markets, said long-term demand trends for steel remained uncertain, given China's increasing dependence on debt to fund new investment. But the shorter-term outlook was bright, he said, because of policymakers' clear focus on safeguarding jobs.
Data released this week showed China imported more than 100m tonnes of iron ore in June, up from 87m in May. That was the highest monthly figure since October 2017.
It also means that China's steel production in June is likely to have surpassed May's total of 92.3m tonnes. This would put the country on course to produce a record 1bn-plus tonnes this year, compared with just 750m tonnes for the rest of the world.
Analysts said the sustainability of Chinese demand would be the main factor determining the direction of prices in the second half of the year. But supply disruptions could also have an impact, and not just in Brazil where Covid-19 is still spreading rapidly.
In Australia, big operations that were running at full strength in June are planning maintenance work on rail and port facilities.
Shipbroker Braemar ACM noted that last month it saw record levels of shipments from Port Hedland, the world's biggest iron ore loading facility, in the Pilbara region of Western Australia. But so far this month, it said, Australian iron ore listings had averaged slightly more than 2.2m tonnes a day, about 18 per cent lower than in June.
Brazilian exports have also stumbled, with shipments down 23 per cent week on week to 5.3m tonnes in the seven days to July 12, according to UBS.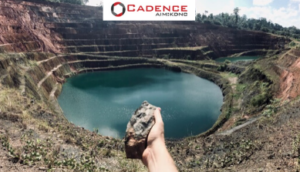 The rally in prices comes as some of the world's biggest iron ore producers are due to update the market on their production and shipments. UBS estimates Rio Tinto, which is due to issue a production report on Thursday, shipped 88.1m tonnes in the three months to the end of June, up more than one-fifth from the preceding quarter.
At current prices, analysts say the company could generate more than $10bn in free cash flow this year — potentially paving the way for a bumper dividend alongside half-year results in August.
Full FT story can be found here.
https://www.ft.com/content/5a51652f-7ce1-4537-b015-8c4c73a3fdde?sharetype=blocked
Braemar Shipping BMS Half year figures to 31st august illustrate the savage decline which has hit the worldwide shipping market. A fall in revenue from £79.6m to £70.2m resulted in earnings per share falling from 13.3p to 0.4p and operating profit declining from £5.3m to £0.3m. Braemar however gives the definite impression that it is fighting back successfully against  the challenges which it faces. Shipbroking has produced a resilient performance in volatile conditions. The Technical division has suffered most but is being realigned to current market conditions and the group claims it is well placed to take advantage of any upturn. The interim dividend is unchanged.
GKN plc GKN The collapse in sterling gave GKN a massive bonus in the 9 months to the end of September with a 21% increase in sales. The currency benefit amounted to £ 474m or some 6% of the rise and three times the miserable 2% which came from from organic growth
Whitbread International WTB claims a good set of results with strong growth for the six months to the 1st September and is raising its interim dividend by 4.9%. Powered by Premier Inns and Costa total revenue grew by 8.1% as both divisions increased market share. Premier Inns revenue rose by 8.9% or 2.4% on a like for like basis whilst total sales at Costa were up by `10.7% or 2.3% on a like for like basis
Pendragon PDG Third quarter sales to 30th September have risen by 5.7% and like for like  profit is up  by 6.3%. Priority is being given to used car sales, which have been particularly strong with revenue growth of 8.3%.  The company has not noticed any change in customer attitudes which can be attributed to the referendum.
On The Beach Group OTB Despite terrorist attacks and the slump in the pound OTB  delivered a year of highly profitable growth and traded well during the 12 months to the end of September. UK revenue grew by 12% which was less than expected but underlying profit before tax will be marginally ahead of the top end of market expectations. Since the last update in July demand for beach holidays has remained resilient.
 Beachfront Property For Sale In The Greek Islands – visit;   http://www.hiddengreece.net